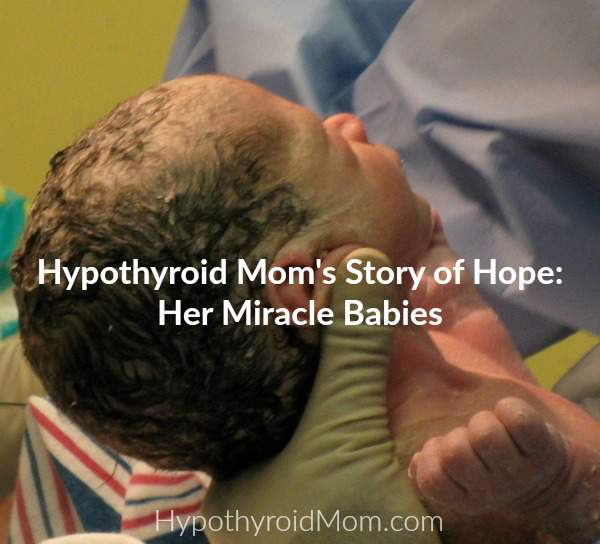 "To know the road ahead, ask those coming back."
-Chinese proverb
One thought that has repeatedly struck me is how much easier my journey might have been if somehow, magically, some of the things I know now I could have known when I was first diagnosed with hypothyroidism, or when my body first whispered a warning to me that something was wrong. Instead, I had to learn those things the hard way. I hope that by sharing my story, my readers who suffer from this disease, and those who suspect they have it, might benefit from my experiences and what I have learned. If my story on Hypothyroid Mom saves the life of even one baby, I will have realized my mission.
I was diagnosed with hypothyroidism after the birth of my first son in 2006. I trusted my doctors and assumed they were the experts on hypothyroidism, especially when I became pregnant again in late 2008. This will forever be one of the biggest regrets of my life. Under their care my TSH (thyroid stimulating hormone) soared far above the safe range for pregnancy endangering the life of my fetus and I miscarried at 12 weeks pregnancy. The day I lost my baby to hypothyroidism, I vowed to research everything there was to know about this disease and warn women everywhere about the dangers. After over three years of intense research and a quest to find the top thyroid health experts, I am in the best health ever. I got pregnant naturally with my second son and gave birth to him in October 2010. Dreams do come true for hypothyroid moms.
WHAT WORKED FOR THIS HYPOTHYROID MOM
1. Get Thyroid Testing Prior To Trying To Conceive
I had the great fortune of coming across a book by best-selling author and thyroid patient advocate Mary Shomon called Living Well with Hypothyroidism: What Your Doctor Doesn't Tell You…That You Need to Know
. I loved the book so much I read it in a few days. I realized for the first time in reading Mary's book that my doctors had no clue about hypothyroidism. It helped me understand why I had miscarried due to my under-active thyroid, and how to make sure it didn't happen again.
My doctor did extensive laboratory testing including TSH, Free T4, Free T3, and thyroid antibodies. Her goal was to get my TSH in the range of 1.0-2.0 mIU/L pre-conception. This is in keeping with the Guidelines of the American Thyroid Association for the Diagnosis and Management of Thyroid Disease During Pregnancy and Postpartum:[1]
RECOMMENDATION 15 – Treated hypothyroid patients (receiving thyroid hormone replacement medication) who are planning pregnancy should have their dose adjusted by their provider in order to optimize serum TSH values to <2.5 mIU/L preconception. Lower preconception TSH values (within the non-pregnant reference range) reduce the risk of TSH elevation during the first trimester.
I also started taking a prenatal vitamin several months prior to getting pregnant and throughout my pregnancy. If you are hypothyroid and taking thyroid hormone replacement, you should not take your prenatal vitamin with iron within three to four hours of taking your thyroid medication. This is because iron interferes with the absorption of thyroid hormone. I took mine at separate times of the day.
Do not assume your doctor has done a full thyroid blood panel. Read my post Top 5 Reasons Doctors Fail To Diagnose Hypothyroidism. Be an advocate for yourself and insist on proper testing. Be sure your doctor is not relying strictly on blood tests for diagnosis and treatment, but also includes an extensive look at your symptoms, medical history, family history and physical examination. The key is finding a great doctor that treats the patient not the lab results.
2. Chart Your Fertility Cycle
While some lucky people get pregnant almost as soon as they start trying, it takes longer for many couples. One good way of increasing your odds is to chart your fertility cycle using your basal body temperature. I am fortunate that I monitored my basal body temperature because I discovered immediately that my cycles were not normal. My basal body temperature was far below the normal range, typical of people with hypothyroidism. I was also ovulating late in my cycle, and my cycles were varying in length.
I was fortunate that a friend recommended Suzanne Connole, acupuncture specialist in New York City. Her Traditional Chinese Medicine approach combining acupuncture and Chinese herbs worked like magic. Soon my fertility cycles looked more like the ideal normal cycle, with predictable ovulation dates and consistent cycle lengths. I was amazed to see my fertility charts literally change before my eyes under Suzanne's care. Thank you Suzanne for all you have done for me.
Dr. Sami David is the fertility guru to celebrities in New York City. He is a leading reproductive endocrinologist specializing in safe, alternative methods for treating infertility. He wrote an incredible book called Making Babies: A Proven 3-Month Program for Maximum Fertility
 with Jill Blakeway, Licensed Acupuncturist and founder of The YinOva Center in New York City. The very first month that I followed the recommendations in this book, I got pregnant. I have recommended this book to friends who were struggling with fertility, and they too got pregnant within the first few months of trying it. This book may just bring an end to IVF.

3. Confirm Your Pregnancy As Soon As Possible
Do NOT wait for a missed period to test for pregnancy and do NOT wait for your first pre-natal visit with your OB/GYN to test your thyroid.
I will forever remember Mary Shomon's tip during one of my phone consultation services with her. She told me to buy the biggest box of pregnancy tests I could find. She recommended that I try to confirm my pregnancy as early as possible and to contact my doctor as soon as possible for thyroid testing. You bet I followed her instructions, and I went out and bought boxes and boxes of pregnancy tests. The store cashier must have thought I was nuts! You better believe that as soon as I started trying to conceive, my goal was to confirm my pregnancy as early as possible.
In the first part of the pregnancy, the fetus relies completely on the mother to provide the thyroid hormones for its development. In a person with healthy thyroid function, her body is able to meet the extra demands of pregnancy to provide the fetus with the necessary hormones. In a woman with thyroid dysfunction, her body may not be able to meet the increased demand for thyroid hormone during pregnancy. According to the Endocrine Society's 2007 Clinical Guidelines for the Management of Thyroid Dysfunction during Pregnancy and Postpartum, thyroid replacement dosage usually needs to be incremented by 4-6 week gestation and may require a 30-50% increase in dosage.[2]
Most OB/GYN practitioners do not schedule the first prenatal visit until around 8 weeks pregnancy. Do NOT wait this long to have your thyroid tested. Insist on being seen sooner and have your thyroid tested. If you are currently under the care of a doctor for your thyroid dysfunction, contact them immediately as soon as you confirm your pregnancy.
4. Ensure Your Thyroid Levels Are Monitored Regularly Throughout Your Pregnancy
Given that I had miscarried before due to my hypothyroidism, I was naturally very concerned during this pregnancy. I remember well my doctor Dr. Adrienne Clamp giving me hope. She said, "You will not miscarry your baby to hypothyroidism on my watch!" That's the type of thyroid doctor you need. She regularly tested my thyroid levels and maintained my TSH levels within the trimester-specific pregnancy ranges. I have no words to properly express my thanks to Dr. Clamp for all she has done for me.
Don't just accept "you are fine" from your doctor. Ask the specific lab results and the normal lab ranges. Be thyroid aware.
According to the Guidelines of the American Thyroid Association for the Diagnosis and Management of Thyroid Disease during Pregnancy and Postpartum:[3]
RECOMMENDATION 2 – Trimester-specific reference ranges for TSH are recommended: first trimester, 0.1–2.5 mIU/L; second trimester, 0.2–3.0 mIU/L; third trimester, 0.3–3.0 mIU/L.

RECOMMENDATION 16 – In pregnant patients with treated hypothyroidism, maternal serum TSH should be monitored approximately every 4 weeks during the first half of pregnancy because further dose adjustments are often required.

RECOMMENDATION 17 – In pregnant patients with treated hypothyroidism, maternal TSH should be checked at least once between 26 and 32 weeks gestation.
My Miracle Boys
I was diagnosed with hypothyroidism following the birth of my first son in 2006. However, my hypothyroid symptoms started well before then. I can trace my symptoms back to when I was a teenager. My symptoms got much worse after my pregnancy however I know that my thyroid was not functioning properly even before the birth of my first son. My doctors never tested my thyroid levels during my pregnancy with my first son nor did I have any idea to ask for testing. It is a miracle that he was born healthy and strong.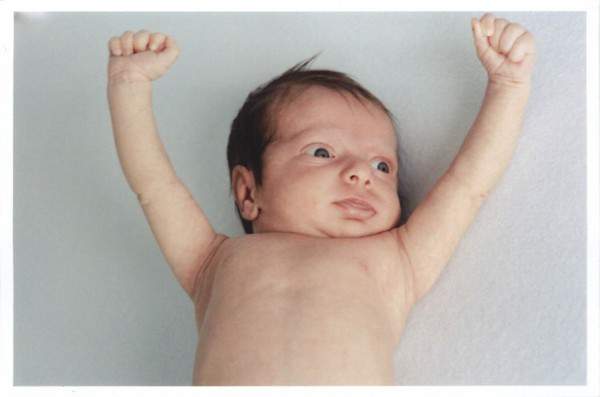 You have no idea how many times I've had dreams of myself going back in time to save my unborn baby. I can't no matter how much I wish it, but what I can do is make sure this never happens to another baby again.
I co-authored this book with Mary Shomon, Your Healthy Pregnancy with Thyroid Disease: A Guide to Fertility, Pregnancy, and Postpartum Wellness, so that every woman will know the lab tests, optimal ranges, medications, supplements, dietary recommendations and more so that she will know more than even her doctors about having miracle babies with thyroid disease.
References:
1. Stagnaro-Green, A., Abalovich, M., Alexander, E., Azizi, F., Mestman, J., Negro, R., Nixon, A., Pearce, E.N., Soldin, O.P., Sullivan, S., and Wiersinga, W. Guidelines of the American Thyroid Association for the Diagnosis and Management of Thyroid Disease During Pregnancy and Postpartum. Retrieved from http://thyroidguidelines.net/pregnancy.
2. The Endocrine Society. Management of Thyroid Dysfunction During Pregnancy and Postpartum: An Endocrine Society Clinical Practice Guideline. Journal of Clinical Endocrinology & Metabolism 2007; 92(8)(Supplement):S1-S47.
3. Stagnaro-Green, A., Abalovich, M., Alexander, E., Azizi, F., Mestman, J., Negro, R., Nixon, A., Pearce, E.N., Soldin, O.P., Sullivan, S., and Wiersinga, W. Guidelines of the American Thyroid Association for the Diagnosis and Management of Thyroid Disease During Pregnancy and Postpartum. Retrieved from http://thyroidguidelines.net/pregnancy.