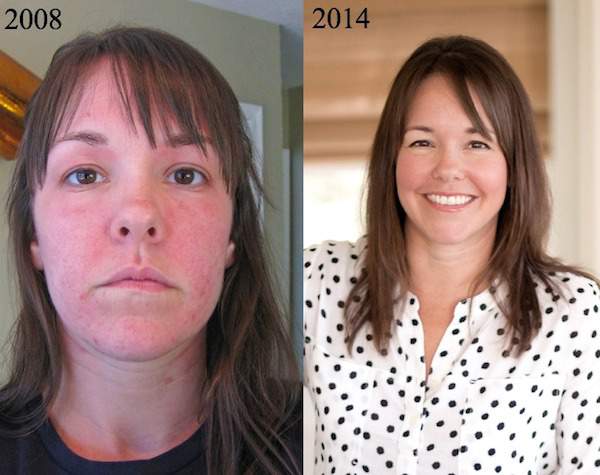 When Carrie Vitt was diagnosed with Hashimoto's disease, she was put on an elimination diet to cleanse her system that removed gluten and grains. Failing to find recipes that followed her strict diet guidelines and still were delicious, she began experimenting in her own kitchen. Through organic, unprocessed, grain-free foods Carrie has reversed Hashimoto's, chronic migraines, IBS, and eczema.
Written by Carrie Vitt
Sometimes life takes a turn and you end up on a path you never expected or even imagined. That's what happened to me. In 2008 I suddenly developed hives from the neck up that wouldn't go away. My hair began falling out. I became very depressed and spent many days in bed with ice packs on my face because my skin was burning, red and peeling.
I spent nine months going from doctor to doctor without anyone really listening to me or running tests. I finally found a doctor who investigated and ran the required tests. In the spring of 2009, he diagnosed me with an autoimmune disease called Hashimoto's Thyroiditis.
The doctor's prognosis was unsatisfying: I could take a drug to potentially manage my symptoms, but my thyroid would eventually stop working and I'd be on medications for the rest of my life. I decided to look for another path.
I turned to a nutritionist who helped me find the root cause of my disease. She prescribed a grain-free, nutrient-dense diet, gentle detox therapies and plenty of rest. After many years of hard work and discipline, I'm happy to say my disease is in full remission!
Today, I'm sharing with you the top 5 things I learned during my battle with Hashimoto's Disease.
1. You have to find your root cause.
Hashimoto's is an autoimmune disease, but the reason why the immune system is attacking the thyroid may be different for each person.
My husband was the one who figured out my root cause. We were sitting at home one evening (this was just a few months after I started working with my holistic nutritionist) and he said, "Carrie, none of this makes sense. You were totally fine and then suddenly your health went downhill." He got out a calendar and started tracing back. He backtracked to the day I had an amalgam filling (improperly) removed and said, "Look! This was the day it all started." I took this information to my practitioner, we did some testing, and what do you know – we discovered an overabundance of heavy metals. From that point on, we focused on gentle detox to aid the natural healing process.
Other reasons why your thyroid might not be working at the optimum level:
Viral infection
Bacterial infection
Stress
Too much radiation for your body (from cellular phones, wifi, etc.)
Toxicity
2. It's best to avoid gluten when struggling with thyroid disease.
If you're gluten intolerant, you have to be 100% gluten-free to prevent immune destruction of your thyroid. The immune response from gluten can last up to six months each time you eat it!
To take that a step further, my nutritionist taught me that all grains can irritate the thyroid when you're struggling with thyroid disease, so it's best to completely avoid them. When grains enter the body, they cause the insulin levels in the blood to rise. When they're eaten in excess over time, the body becomes overtaxed, and eventually the excessive grains cause inflammation in the body.
3. It's important to reduce inflammation.
Many health issues and diseases can be caused by inflammation: allergies, arthritis (inflammation in the joints), atherosclerosis and all forms of heart disease (inflammation in the arteries or veins), autoimmunity (inflammation in any associated tissue, organ or gland being attacked by WBC), bursitis, cancer, diabetes and neurological disorders (ADD/ADHD, Alzheimer's disease, multiple sclerosis, Parkinson's disease; all indications of inflammation in the brain), and tendonitis (inflammation in the tendons).
Inflammation begins as the body attempts to eliminate various immune complexes (antigen-antibody complexes) and heal damaged tissue, often from chronic infection. Chronic infection can stem from an imbalance in the micro biome residing within the gut. A grain-free diet may help the body rest, heal, and reduce inflammation.
If you're ready to reduce inflammation, where should you begin? The best place to start is by eliminating all processed foods. Yes, all. Eat traditionally prepared, real food – ideally foods free of pesticides, herbicides, and all chemicals. Foods derived from animals raised 100% on pasture or wild meats can be anti-inflammatory. I know this may sound extreme, but to give the body time to rest and heal, it needs to be nourished with the right foods. I've walked down this path and, yes, it can be difficult at times, but after seeing how foods can heal, I would certainly do it all over again.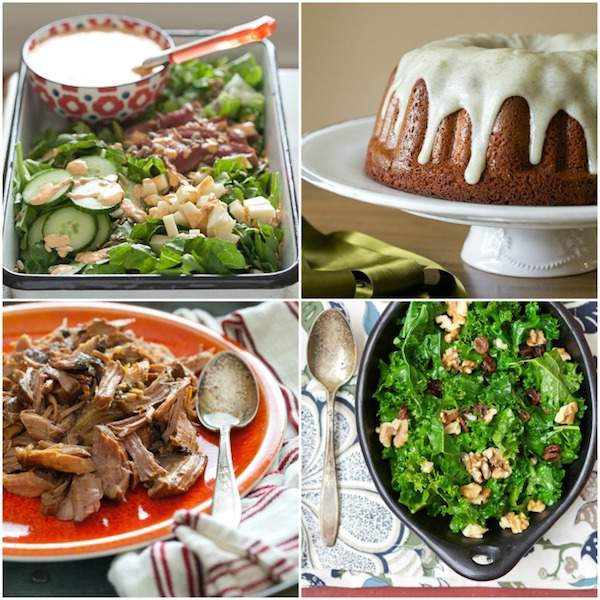 4. Vitamin A from animal foods is essential for proper detoxification.
Detox was a huge part of my recovery process. Yes, your body can naturally detox, but only when armed with the right tools. Unfortunately, in today's world, a perfect diet isn't enough – especially if you're struggling with an autoimmune disease.
Foods, especially grass-fed animal foods, play a critical role in our ability to detox. Vitamin A is found only in animal foods.
"Your richest sources are liver (beef, lamb, duck, chicken), cod liver oil, butter, egg yolks, raw cream and cultured raw sour cream. It protects against the myriad of environmental toxins. It protects the body from damage caused by free radicals. Vitamin A is the only source of essential fatty acids that can make the claim of lowering levels of free-radical lipid peroxides. Other essential fatty acids actually increase levels of lipid peroxides. Lipid peroxidation is the process by which free radicals steal electrons from the lipids in cell membranes. This results in damage to the cells. We see this process in polyunsaturated fatty acids (those fatty acids derived from vegetable oils).
There is a HUGE misconception out there that vegetables, especially carrots and squashes, are excellent sources of vitamin A. This is absolutely false. Vegetables are wonderful sources of beta-carotene. But beta-carotene is only useful to humans as it is broken down and converted in the body to vitamin A by the body's vitamin A stores. This presents a tremendous challenge and serious health problem for vegans. This also explains why most long-term vegans eventually present with disorders linked to liver congestion and why it is not uncommon to see jaundice in vegans. While most vegans have good intentions, they may not have been properly educated as to the significant role vitamin A plays in detoxification as well as in skeletal formation and thyroid function". Kim Schuette, CN
5. Exercise, but not too much.
My body couldn't handle intense workouts when I was healing from the disease (I would be in bed for days if I overexerted myself). So I took long walks as a gentle way to exercise and allow my lymphatic system to flush out.
This was difficult for me, but I had to realize that I was working to heal my body, not fit into my skinny jeans.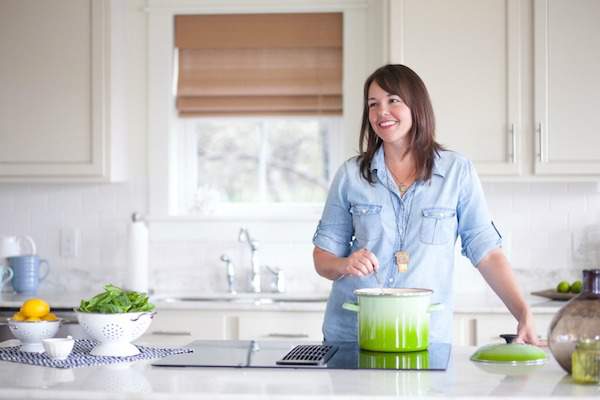 Recovery doesn't happen overnight. I wish it did! It takes the body time to slow down, reverse inflammation, reduce antibodies, and come to a place of health. So many times I felt like I took two steps forward and one step back, but in the end, it was all worth it.
If you're struggling with chronic health issues, I encourage you to seek out a nutritionist, osteopath, naturopath, functional or integrative medicine doctor or nutritional therapy practitioner who can help guide you to better health. Even if everyone around you says it can't be done, keep searching for answers. Follow your instincts – if you think it's possible, you may be right. After my experience, I truly believe many diseases can be avoided or reversed with the right foods, detox and support.
deliciouslyorganic.net
READ NEXT: The Thyroid Is Connected To So Many Parts Of The Body