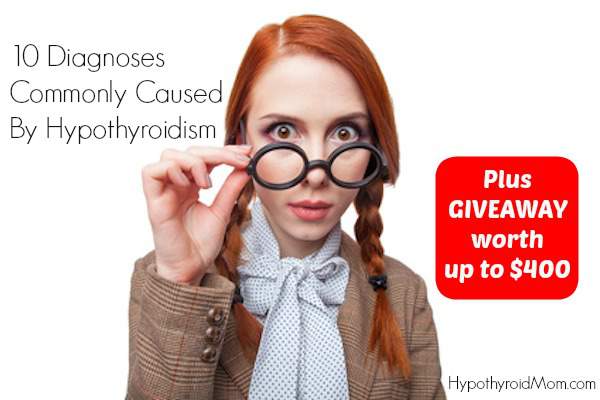 Every cell of the body requires thyroid hormone for proper functioning so every part of the body is at risk when someone suffers from thyroid dysfunction. Hypothyroidism sufferers present to their doctors with many symptoms. Often times their symptoms are misdiagnosed as other health conditions. Could this be happening to you?
Have you been experiencing any of these symptoms: unexplained weight gain, brain fog, migraine headaches, cold hands and feet, insomnia, irregular menstrual cycles, hair loss, dry skin, PMS, lack of energy, joint and muscle pain, or chronic infections? Did you know that many symptoms are given as diagnoses by mainstream doctors, when they are really signs of underlying hypothyroidism?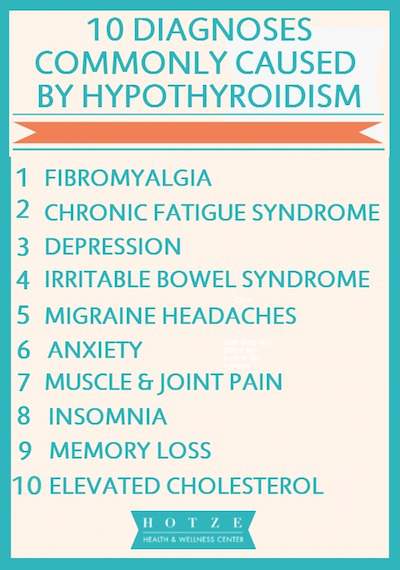 Have you visited your doctor only to receive prescription drugs for your symptoms?  You most likely will be denied the proper diagnosis and treatment for hypothyroidism because of a single blood test.  This is due to the unfortunate mindset cultivated by mainstream medicine that the thyroid stimulating hormone (TSH) blood test is the "gold standard" used to diagnose hypothyroidism, while it actually fails the majority of patients.
The TSH blood test is not the most accurate way to diagnose hypothyroidism because your thyroid gland may be producing enough thyroid hormones and cause the TSH blood test to fall within the normal range. However, your cells may not be able to use those hormones efficiently, which is why you still have symptoms of hypothyroidism.
These symptoms are not "all in your head." Always ask your doctor "WHY am I having these symptoms?" It is important to find a doctor who will listen to you and evaluate your clinical symptoms and history, and who uses desiccated thyroid for treatment. I strongly suggest all thyroid patients become experts in their thyroid health by referring to my book Hypothyroidism, Health & Happiness: The Riddle of Illness Revealed
.
Millions of Americans may be suffering unknowingly and needlessly from hypothyroidism. They are often told their blood test came back normal and are sent home without a clear diagnosis.
Why Thyroid Lab Tests Are Not Accurate
[youtube]http://youtu.be/eSwgUndHcqU[/youtube]
Hypothyroid Mom 2nd Anniversary GIVEAWAY!
Hotze Vitamins announced the release of its new customized vitamin product, My HotzePak. It is a completely customized vitamin program that consists of daily, portable, vitamin packets that are personalized to each person, based upon their specific vitamin needs. Each packet contains the person's name; the time of day to take the vitamin packet; the name and number of vitamins in each packet; along with the expiration date and order number.
Dr. Steven Hotze has generously offered an incredible prize to one lucky winner to celebrate Hypothyroid Mom's 2nd Anniversary.
Telephone Vitamin Consultation
Plus
30-Day Custom My HotzePak
(worth up to $400 value)
Since the HotzePak will be custom built based on the person's individual vitamin needs, the value will vary. This prize of telephone vitamin consultation plus the customized My HotzePak will be worth up to a maximum of $400 total value.
Enter for your chance to win by completing the entry form below. This giveaway is for subscribers to the FREE Hypothyroid Mom mailing list (due to shipping costs this is for U.S. residents only). If you're not already a subscriber, it's easy to subscribe when you enter the giveaway below. The Hypothyroid Mom mailing list keeps subscribers up-to-date on thyroid news with a Hypothyroid Mom e-newsletter. It's an amazing community of subscribers growing on my site.
This giveaway will end on Wednesday, October 15 at 9PM ET. The winner will be contacted by email and listed here in this post. If you have difficulty entering the giveaway on a mobile device, try turning your mobile horizontally so that the giveaway fits on the screen with the login button visible.
About Dr. Steven Hotze
Steven F. Hotze, M.D., is the founder and CEO of the Hotze Health & Wellness Center in Houston, Texas. In his book Hypothyroidism, Health & Happiness: The Riddle of Illness Revealed, Dr. Hotze reveals how commonly hypothyroidism is overlooked, misdiagnosed, and mistreated in women and men. His book is included in Hypothyroid Mom's Favorite Thyroid Books.
Hotze Health & Wellness Center is hosting the FREE online Natural Health Summit with 15 natural health experts including Suzanne Somers, Dr. David Brownstein, Hypothyroid Mom, and Mark Cornelison of NBC's The Biggest Loser. This free online event will run from October 6-9. Register for the Natural Health Summit.