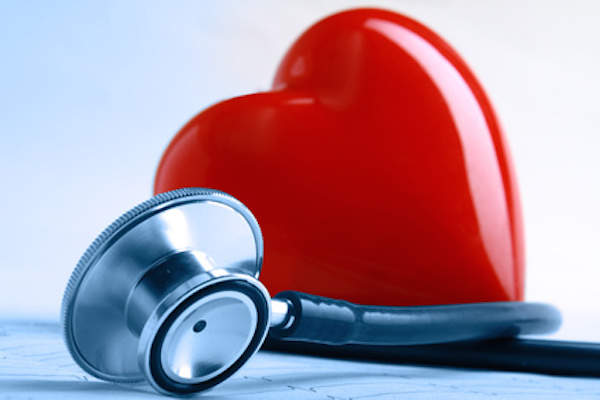 High blood pressure
Low blood pressure
Slow/weak pulse (under 60 bpm)
Fast pulse (over 90 bpm at rest)
Arrhythmia (irregular heartbeat)
Skipped beats
Heart palpitations
Chest pain
High cholesterol
High triglycerides
High LDL ("bad") cholesterol
Mitral valve prolapse
Atherosclerosis
Coronary artery disease
High C-Reactive Protein
Fibrillation
Plaque buildup
Fluid retention
Poor circulation
Enlarged heart
CONGESTIVE HEART FAILURE
STROKE
HEART ATTACK

Need I say more?
"Dana, your cholesterol is very high."
"Dana, your blood pressure is extremely low."
"Dana, your heart rate is too low."

"Dana, your Cardio CRP (c-reactive protein) is far above the normal range."
Within the very first hour that I spent researching the link between heart disease and hypothyroidism, I found over 300 recently published scientific studies. The hairs on my arms rose as I stopped and stared in shock at what I had discovered.
In a study published in the Archives of Internal Medicine in 2008 entitled Thyrotropin Levels and Risk of Fatal Coronary Heart Disease, a Norwegian population-based cohort study known as The HUNT Study included 25, 313 participants (17, 311 women and 8,002 men) over an 8 year period. This study is particularly interesting because it looked at the effects of thyroid levels within the "normal" reference range. In this study, they defined the "normal" reference range as a TSH (thyroid stimulating hormone) of 0.50 to 3.5 mIU/L. Researchers concluded:1
"Thyrotropin levels within the reference range were positively and linearly associated with Coronary Heart Disease CHD mortality in women. The results indicate that relatively low but clinically normal thyroid function may increase the risk of fatal CHD."
Wait. Rewind. Yes you read that correctly.
Yes these researchers determined that there is a clear association between fatal coronary heart disease and clinically "normal" TSH levels in women. There is ongoing debate over the "normal" reference range for TSH (thyroid stimulating hormone). Depending on the laboratory used for testing and the country where you live, the "normal" range in mainstream medicine for TSH is around 0.5 to 5.0, meaning that hypothyroidism is diagnosed only when a TSH above 5.0 is reached. Some doctors around the world use an even more conservative range and diagnose hypothyroidism only after a TSH of 10.0 is reached. By the time TSH rises above 10.0 or even 5.0, many hypothyroid women already suffer debilitating symptoms. Thyroid experts recommend a narrowing of this range. Considering the results of this study, isn't it time a closer look is taken by mainstream medicine to narrow the normal TSH range?
In mainstream medicine, Levothyroxine is the most commonly prescribed thyroid hormone replacement drug, with brand names including Synthroid, Levoxyl, Oroxine and Eltroxin. Levothyroxine drugs contain the synthetic form of only ONE thyroid hormone, T4. T4 is only one portion of the thyroid hormone complex. Yes the majority of thyroid hormones produced by the human thyroid gland are T4, however T3 is the most active useable form of thyroid hormone that can be used in the cells of the body. The conversion of T4 to T3 is a critical element in this puzzle. By doctors strictly relying on T4-only medications, they are under the assumption that our bodies are properly converting the T4 to active T3. For many hypothyroid sufferers like me, our bodies don't convert T4 to T3 properly. Please read my post Top 5 Reasons Doctors Fail To Diagnose Hypothyroidism.
TSH (thyroid stimulating hormone) is the "gold" standard for thyroid diagnosis and treatment in mainstream medicine. Traditional doctors will test TSH and sometimes T4 levels when they suspect thyroid dysfunction, however many do NOT test Free T3 levels. Many traditional doctors will NOT treat patients with natural desiccated thyroid or synthetic T3 drugs even if their patients are not doing well on their T4-only drugs. This focus on TSH and T4 in mainstream medicine is particularly disturbing to me considering the studies published by the American Heart Association linking low Free T3 levels to heart failure.
In one study, a total of 573 consecutive cardiac patients underwent thyroid function profile evaluation. Based on the results of the 1-year follow-up:2
"Low T3 syndrome is a strong predictor of death in cardiac patients."
In another article published in 2010, researchers wrote:3
"several clinical observational studies showing the important role of a low-T3 state in the prognostic stratification of patients with Heart Failure. Independently of the parameter used, all of these studies showed that impaired T4-to-T3 conversion is associated with a high incidence of fatal events consisting of cardiac or cumulative death or of heart transplantation."
When my new thyroid doctor discovered that I had low Free T3 and Free T4 levels, she prescribed a natural dessicated thyroid to bring my Free T4 and Free T3 levels in range where I felt well and my symptoms improved. Interestingly, within a few months on natural desiccated thyroid (derived from pig thyroid which includes T3 as well as T4), my cholesterol levels reduced to normal, my heart rate reached normal, my blood pressure raised to ideal levels and my cardio CRP lowered, all without taking any heart related medications. Interesting. Hmmmm….
Could there be people on statin drugs and blood pressure medication right now who are actually undiagnosed hypothyroidism sufferers? Or could they be hypothyroid patients insufficiently treated for their condition? Hmmm….
All the heart disease patients lined up to visit cardiologists, could some of them actually be undiagnosed or insufficiently treated hypothyroid sufferers?
All the heart surgery patients, were they tested for thyroid dysfunction before the medications were prescribed and surgery performed? Hmmm….
All our loved ones who have died of heart attacks, strokes or other heart disease complications, did they ever have their Free T3 levels tested?  Hmmmm…..
According to the World Heart Federation, heart disease is the number one killer of women around the world.4 The Thyroid Federation International estimates there are up to 300 million people worldwide, majority women, with thyroid dysfunction, yet over half are unaware of their condition.5 Connect the dots. Hmmm….
Undiagnosed and Insufficiently Treated Hypothyroidism can KILL you.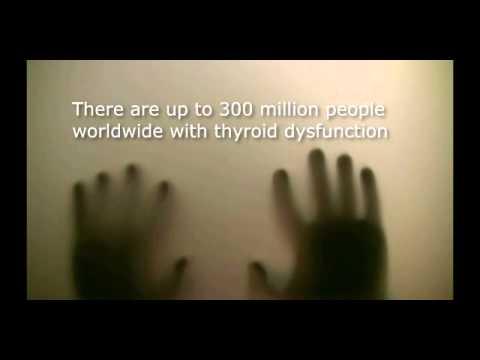 January is Thyroid Disease Awareness Month. This post is Part One of my 4-part series this month entitled "IS YOUR THYROID KILLING YOU?"
References: