Hypothyroidism Treatment
There is NO one size fits all approach to hypothyroidism treatment. We are each individual. Levothyroxine (T4 only) drugs such as the brand Synthroid are the drug of choice in mainstream medicine. Some people do great on them, but not all. Many of us do better on a combination of T4 and T3 medications. If you are not doing well on your thyroid medication, learn about the options. In addition to thyroid medication, it is important to test and treat issues with adrenal function, iron, sex hormones, food sensitivities, blood sugar, heavy metal toxicity, infection (bacteria, virus, and parasite), and nutrient deficiencies including D3, B12, magnesium, zinc, iron, iodine and selenium.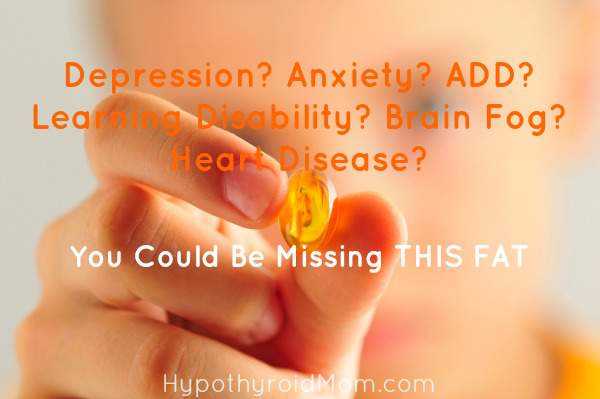 Do you have these symptoms?
Does your child?
The missing fat you need to survive.
[Read more…]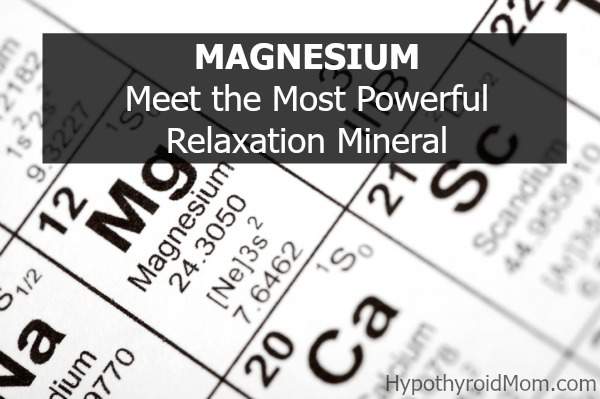 Discovering that I was severely deficient in magnesium turned out to be life-changing for me. For years I struggled with chronic constipation, nervousness, anxiety, headaches, persistent eyelid twitches, blurry vision at times, recurring bladder infections, kidney stones, frequent urination, sensitivity to bright lights and loud noises, tension in the upper back, shoulders, and neck, physical and mental fatigue, PMS, menstrual cramps, and the peculiar feeling that I couldn't take a deep breath accompanied with frequent sighing. Then came the first time I was shaving my legs in the shower and I couldn't feel my legs. The numbness and tingling scared me and I rushed to the doctor who had no answer for my questions.
It was thanks to a great new doctor who tested my RBC (red blood cell) magnesium that I discovered my serious magnesium deficiency and all the symptoms made sense. If your doctor won't test your magnesium, order your own lab testing. Supplementing with this magnesium glycinate every night before bed has completely eliminated these symptoms and has helped me have better sleep on top of it all.
[Read more…]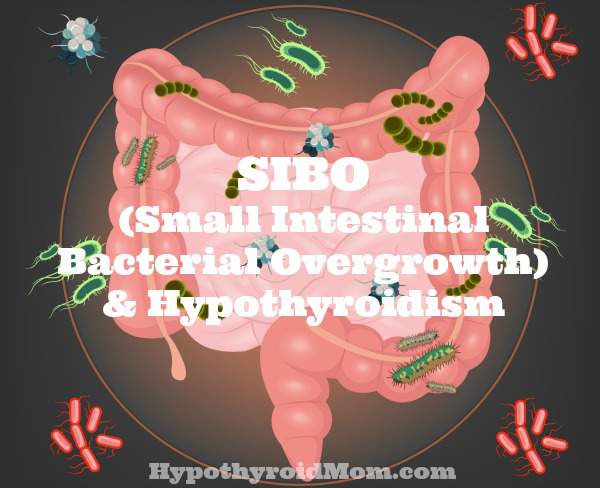 Could you have bacterial overgrowth in your small intestines?
I thought, "NO, Not me!"
Turns out SIBO may very well be an issue for me. I'm currently undergoing testing for SIBO, parasites, Candida, and more with a functional medicine practitioner. I'll be sure to share all that I learn at Hypothyroid Mom in the coming months.
[Read more…]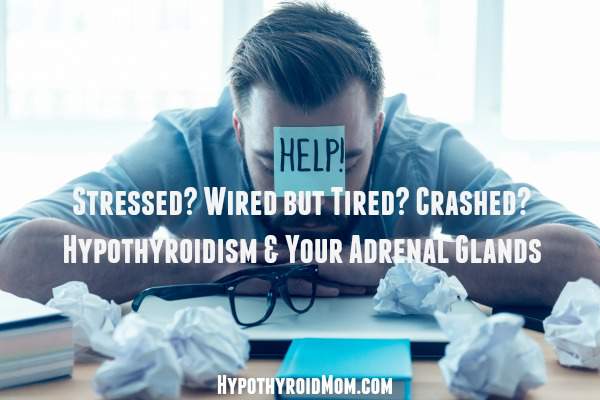 I have a feeling that if I polled my Hypothyroid Mom readers that the vast majority struggle with adrenal problems and they have no idea. Our fast stressful lifestyles make us vulnerable to adrenal issues. Add to that our adrenals and thyroid hormones are so closely connected that when one is out of whack it throws off the other too. [Read more…]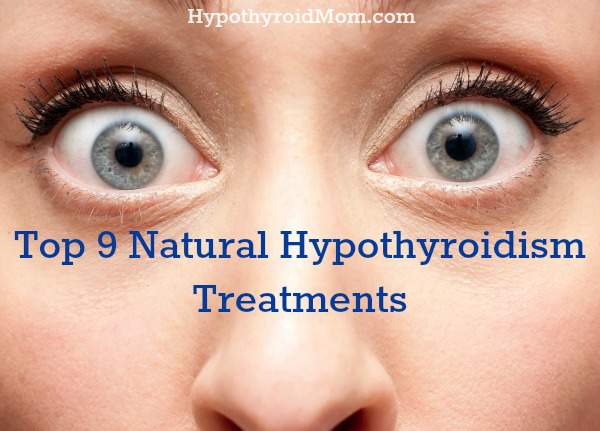 Which foods should I include in my hypothyroidism diet?
Which foods should I avoid for hypothyroidism?
Are there natural treatments for hypothyroidism?
You can't imagine how many times I've been asked these questions by Hypothyroid Mom readers. I'm always on the lookout for great material to help answer these questions and I've found it here in this guest article by a health guru I love to follow, Dr. Josh Axe. I'm thrilled to include him at Hypothyroid Mom.
Please note these remedies mentioned in this article are not meant to replace your thyroid hormone replacement medication. Always speak to your doctor before making any changes to your medication protocol or starting supplements to be sure they are right for you. My goal at Hypothyroid Mom is to share all the possible treatments for hypothyroidism in the hope that you find what works for you. I personally take thyroid medication every day. Thanks to optimal thyroid treatment (finding the right types of thyroid medication and at the right dosage for my body) together with many of the natural treatments that I include at Hypothyroid Mom, I feel fabulous with hypothyroidism. Yes it's possible and I hope the same for you.
[Read more…]