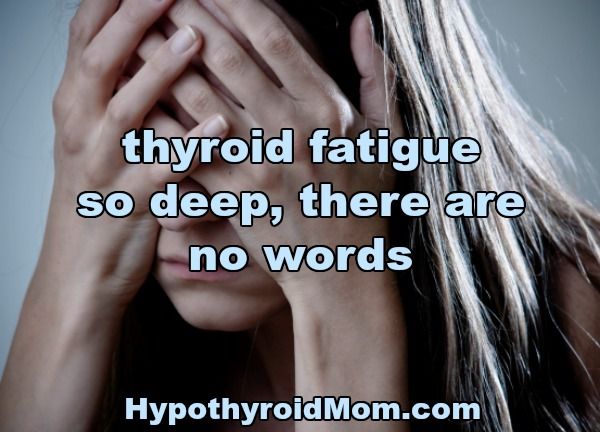 And all of a sudden
Soon after the birth of my first son
A great weariness overtook me
Not just the fatigue of being a new mom
While most people even doctors insisted it was so
But a vaster fatigue
One impossible to describe
A thing like a heavy, heavy coat
Weighted with bricks
Laid across my shoulders
So heavy that my shoulders slumped over
From the tiredness so deep
That no one could understand.
If only I didn't feel so alone,
It would all be a shade more bearable.
I thought of the great career that I had fought
To achieve
Acing every class that I took
Making Dean's List most years
With scholarships galore
And two Master's Degrees from
An Ivy League University.
Working on Wall Street had been
A dream
But there I was on top of the world
If only
That dreaded fatigue would just
Go away
And I could become the supermom that I dreamed
Juggling motherhood and my high-flying career
Like a champ
Or at least that is what I had dreamed
Before hypothyroidism took over my life.
One minute became sixty,
Became days
Then years.
A miscarriage later
With no answers
But a TSH level so high
Far higher than recommended
By the Endocrine Society
And American Thyroid Association
But my doctors had no clue
Because they had never read
Those guidelines that could have
Changed everything
Could have saved my child.
There in black and white
A whopping TSH close to 10.0
With raging symptoms
But no one listened to my cries
That something was wrong.
The fatigue had swallowed me up
But no one had noticed
But me.
I will fight
I will push
Through the fatigue
And use the research skills that
I developed as the team leader
Of a Columbia University Professor's
Research Team
Published in 2004 in the Journal of Counseling Psychology.
Yes my name appears in a major research journal
And I know you probably don't know that about me
But it's true
And it's what saved me.
I had fallen into the deep dark hole of hypothyroidism
But I was climbing back up study after study
That I read every hour of the day and night
Scouring the internet for thyroid experts
And doctors worldwide that really knew thyroid
Not just doctors that said
My thyroid was "normal".
Screw that crap.
"Your symptoms must be all in your head"
Is the drivel that runs out of doctors' mouths
When they really have no idea.
I was struggling with "normal" TSH
barely able to keep my eyes open
But then there were doctors that
Really got it.
But that wasn't all.
I turned myself into a human guinea pig
Experimenting with supplement after supplement
To find the ones that worked and
Sadly too many that didn't.
(Remember we're all different, of course,
But they are well worth exploring
With your doctor) because thanks to them
I crushed my thyroid fatigue,
Stopped my hair loss from clogging the shower drain,
Reversed my weight back to pre-pregnancy size,
Completely stopped the headaches,
Lifted the heavy veil of brain fog,
Dropped my dangerously high cholesterol
And even blood sugar levels
Turning me into a 48 year old woman with
More energy than a 20 year old.
Doctors insisted I would never have another baby
With my severe hypothyroidism and
That my thyroid symptoms would never disappear,
But I went on to conceive my second son
And proved them wrong.
My sons proved them wrong.
And now I know
That I'm not alone.
There are millions just like me.
When you've reached rock bottom
With hypothyroidism
You know there are no words to
Describe it.
No one can imagine how thyroid fatigue
Can suck your energy dry
That you become barely YOU.
Not anymore
And Hypothyroid Mom was born.