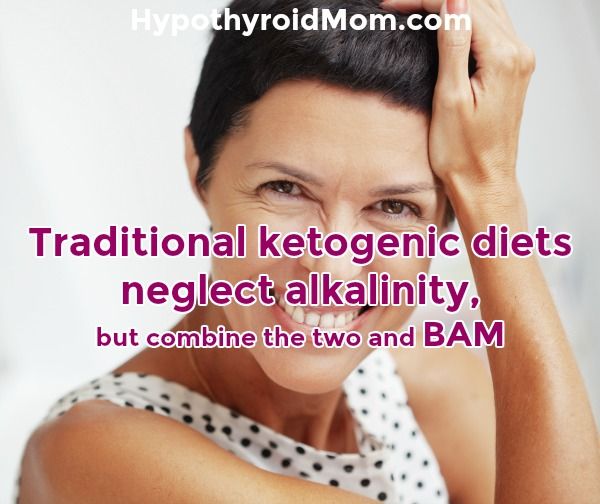 In recent months, more and more Hypothyroid Mom readers have been writing to me about their experience with the ketogenic diet. And it has really caught my attention. Many have raved about KETO helping them dramatically reduce weight and feel more energetic. Others have even reported an improvement in their thyroid lab tests that has resulted in a reduction in their thyroid hormone replacement medication dosage. wow!
A Hypothyroid Mom reader named Pat started following my Hypothyroid Mom Facebook page in the early days when I had only a few hundred followers (we're up to 1 million now!). I've been blessed to become good friends with many of my followers over the last 5 years. She wrote to me about her experience with the ketogenic diet:
"I lost inches almost immediately. I don't weigh myself but I'm down 1 1/2 to 2 sizes. My heartburn is significantly less and gas is almost gone."
However I've also heard from a few readers experiencing side effects including fatigue, headaches,muscle cramps, anxiety, nausea, and flu-like symptoms.
I've been digging around the internet. It seems that some health experts caution that the ketogenic diet can disturb a woman's hormones. However I've heard from enough women with hypothyroidism of all ages raving about the benefits, to know there must be more to it. According to this double board-certified OB-GYN and Regenerative and Anti-Aging Medicine expert, an ALKALINE ketogenic diet may be the most powerful lifestyle change that women and men can make. [Read more…]