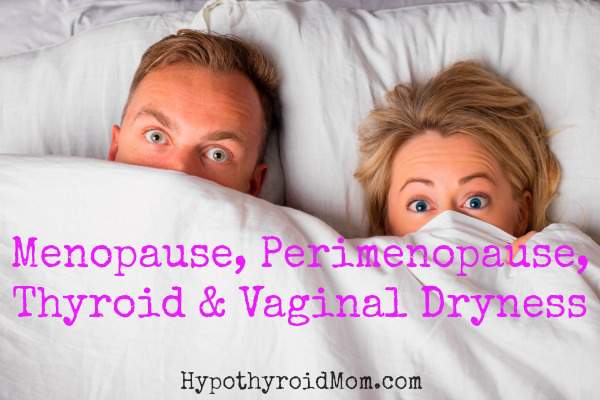 It is not a coincidence that women are particularly vulnerable to develop a thyroid condition at 3 times in their lives – puberty, pregnancy, and perimenopause/menopause. Our sex hormones and thyroid hormones are intricately connected. When our sex hormones shift we are vulnerable to have shifts in our thyroid hormones too and vice versa. Perimenopause and menopause can be more challenging for those of us with thyroid issues.
It's a challenge too to determine which symptoms are menopause related and which ones are thyroid related. I wonder how many people are told their symptoms are all due to perimenopause or menopause when in fact they are really the result of an undiagnosed or inadequately treated thyroid condition.
Studies like the two I include in the references at the bottom of this article show female sexual issues with thyroid disorders including lowered libido, painful intercourse, impaired orgasm, and reduced vaginal lubrication. This topic is clearly quite complex when it comes to hypothyroid women.