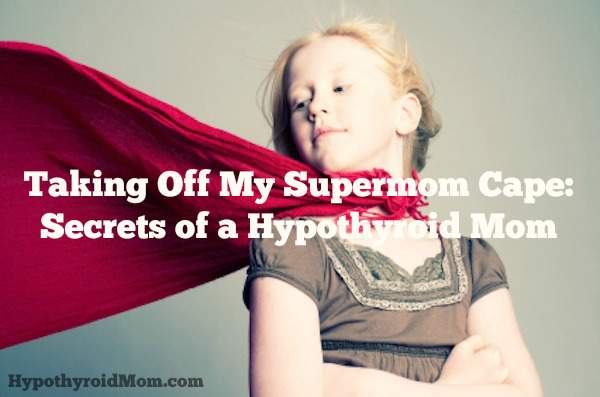 "Dana, your apartment used to be so organized…um…what happened?"
When an old acquaintance I hadn't seen in several years came with her children for a play date, I was so embarrassed by her comment. I made all the excuses for why my apartment was not as "organized" as it used to be. I felt like such a loser. When she left, I started cleaning up all my stuff. I got so tired, that I shoved some of it under the bed and the rest in closets where my stuff could not be seen. I was upset, but then it dawned on me.
It's hard to be a mom. Period.
Then add on having hypothyroidism.

She was right. Something did happen.
I took off my Supermom Cape. [Read more…]