Thyroid Testing
TSH (thyroid stimulating hormone) is the gold standard for the diagnosis and treatment of thyroid disease in mainstream medicine. Unfortunately this one test fails to give a full picture of thyroid health. Thyroid testing should include Free T3, Free T3, Reverse T3, and thyroid antibodies for both Hashimoto's Thyroiditis and Graves Disease. Ideally thyroid testing should also include adrenals, sex hormones, blood sugar, food sensitivities, heavy metal toxicities, infections (bacteria, virus and parasite), and nutrient deficiencies including D3, B12, magnesium, zinc, iron, iodine and selenium.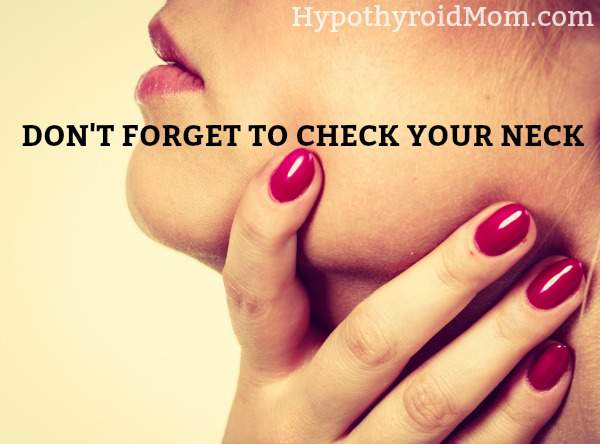 September is Thyroid Cancer Awareness Month. Have you checked your neck?
[Read more…]
Do you know what could be eating you? Yeah parasites!
I know. I know. So gross. When my doctor first mentioned that parasites might be playing a role in my hypothyroidism. I said HELL NO.
Seriously though turns out these human-feasting organisms could be living in your body. I didn't enjoy doing the stool testing, but I'm so happy that I did it. Turned out I didn't have parasites, but I wasn't off the hook. I have an overgrowth of Candida, fungus invading my gut. If I hadn't done this stool test I would have never known. I will be writing more about Candida soon but, in the meantime, parasites have been found in the stool of hypothyroid patients and destroying them makes all the difference. [Read more…]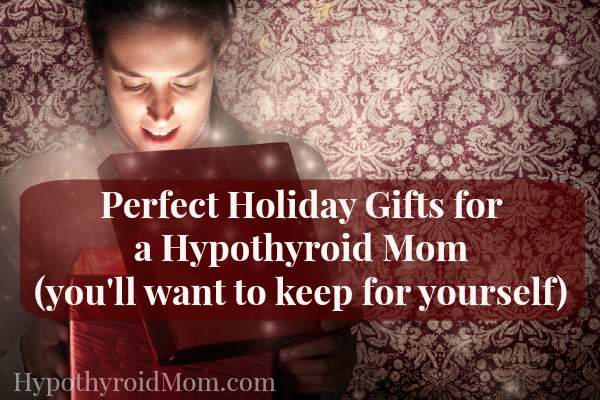 I'm that person who spends 10 hours searching for what to buy for each person on my holiday gift list. I love buying the perfect gift that makes that special person smile knowing that I picked it just for them. There are so many incredible gifts that I've found that are perfect for a Hypothyroid Mom. I've actually kept a few for myself. [Read more…]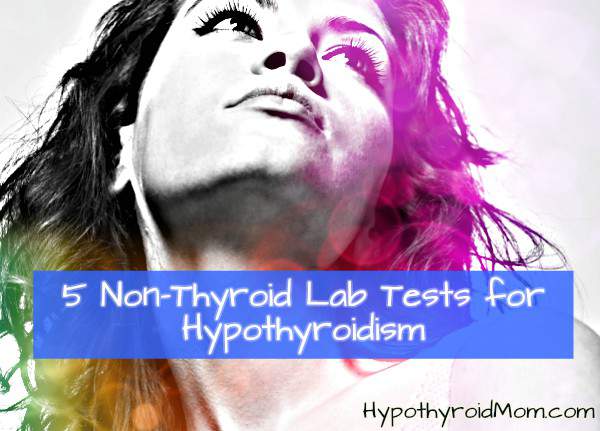 Without proper lab testing, doctors and patients are trying to heal hypothyroidism lacking the information that could make all the difference. Often times doctors do NOT run full thyroid testing, let alone the non-thyroid lab tests mentioned in this article that could change a patient's life.
If you find your doctor unwilling to run these tests, one option is to order YOUR OWN lab tests without your doctor. Do you know that's possible?!
A trusted online place where you can order lab testing yourself is True Health Labs. They have comprehensive thyroid assessments that include TSH, Free T4, Free T3, Reverse T3, Thyroid Peroxidase Antibodies, Thyroglobulin Antibodies, and more. What I love about True Health Labs is that they offer one-on-one results review with one of their Functional Medicine doctors so that you understand your lab test results and next steps. If you have a Flex Spending Account (FSA) with your employer, all lab tests ordered online at True Health Labs are FSA-friendly. 
Use coupon code Limited_5 for 5% off your order for Hypothyroid Mom fans.
* It amazes me every day the number of people that follow Hypothyroid Mom from countries all over the world. This is truly a global website and I wanted to be sure to include lab tests available internationally.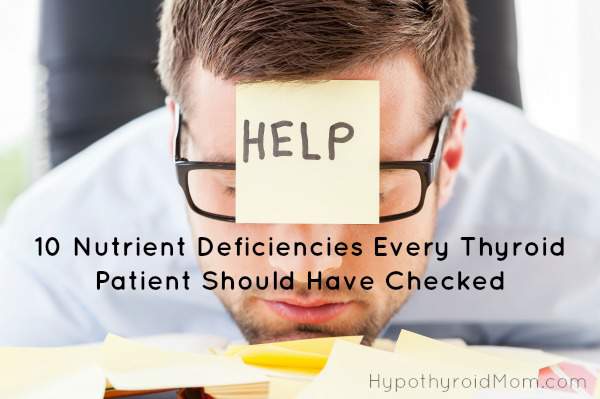 Nutrient deficiency is a part of the thyroid puzzle that has been particularly fascinating to me. There are certain nutrients essential for thyroid health yet often times doctors are not checking to see if they are a root cause of a person's thyroid issues. Of the ten nutrients Dr. Osborne mentions in this guest article, I have personally had deficiencies in 7 of them. How about you, could nutrient deficiencies be a part of your thyroid problem?
[Read more…]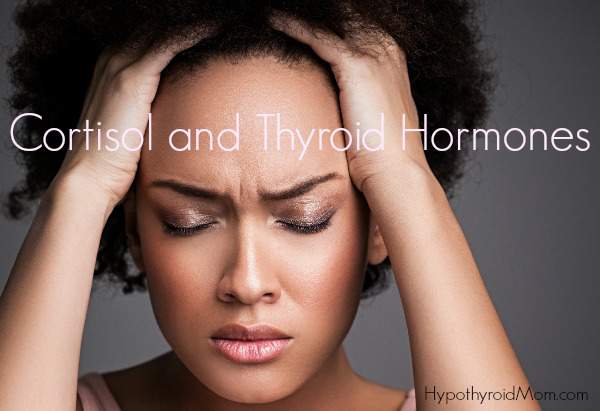 Have you had saliva cortisol testing done? I have and it was one of the most important pieces to my thyroid puzzle. Turned out my cortisol was low throughout the day.
[Read more…]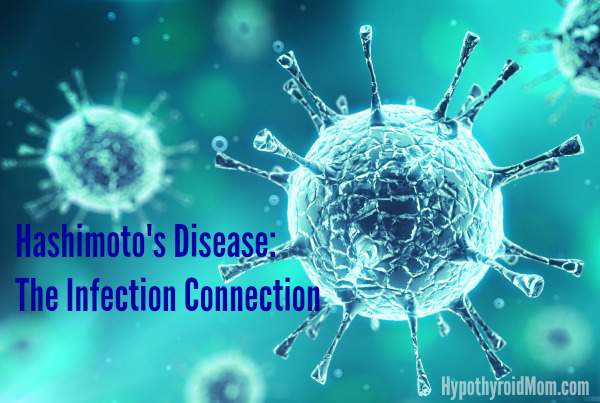 Have you been tested for common infections associated with Hashimoto's disease? Dr. Nikolas Hedberg has discovered that chronic infections are the most common underlying cause of Hashimoto's disease.
I remember the day I was reading the book Why Do I Still Have Thyroid Symptoms? When My Lab Tests Are Normal by Dr. Datis Kharrazian and came across the section on the importance of Th1 and Th2 dominance in Hashimoto's Thyroiditis. I had never heard of this concept before and found it intriguing. I recently came across Mickey Trescott's explanation of Th1 and Th2 dominance and felt it important to share with all of you. [Read more…]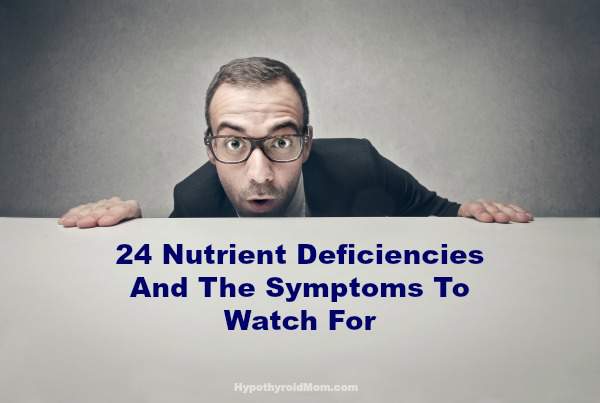 Nutrient deficiencies are a common issue for hypothyroid people. My doctor discovered that I had multiple severe nutrient deficiencies. I suffered for years with common symptoms yet I had no idea that my body was deficient in nutrients.
Could this be happening to you?