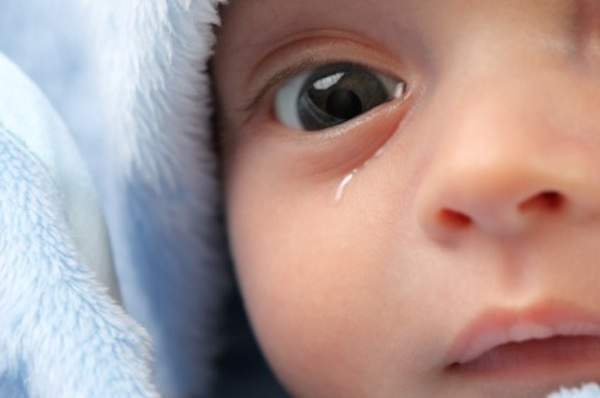 In 1990, a significant correlation between high levels of thyroid antibodies and an increased rate of miscarriage was first reported in the scientific literature.1 Where are we at a generation later?2 Despite the 20 years of compelling research confirming and expanding upon the initial finding, many doctors do not test a pregnant woman for thyroid antibodies, and few patients know to ask for proper testing.
Hashimoto's disease is an autoimmune condition in which the body attacks and destroys its own thyroid gland. In a healthy immune system, antibodies act as the body's army to detect and destroy invaders not normally present in the body, such as bacteria, viruses, fungi, and parasites. In the case of Hashimoto's disease, a defective immune system wreaks havoc on the body by directing antibodies against its own thyroid gland as if it is a foreign invader. Although Hashimoto's is the number one cause of hypothyroidism in the United States, it is a tragically overlooked disease in the health care system.
You may have Hashimoto's disease and not even know it.
According to the American Thyroid Association, 10 to 20% of all pregnant women in the first trimester of pregnancy are positive for Hashimoto's antibodies, but they are euthyroid. Euthyroid means they have normal thyroid functioning based on their TSH (thyroid stimulating hormone) level, the most common measurement of thyroid function. Their thyroid function in early pregnancy appears to be normal and they may even feel well, all the while their body is silently attacking and destroying their own thyroid gland. A significant percentage of these women will however develop a TSH above the trimester-specific pregnancy reference range by the third trimester, endangering the life of their fetus.3
 By testing TSH alone, thyroid antibodies in Hashimoto's may be missed, and your doctor may have no idea your baby is at risk.
Consider for a moment the number of babies lost to Hashimoto's disease just because doctors fail to perform a simple blood test. Hashimoto's is confirmed by lab tests for these two antibodies. If your doctor refuses to do these two tests, you have the option to order your own lab tests. A trusted place you can order a Hashimoto's thyroid panel (U.S.) and thyroid testing including antibodies (Europe) yourself is True Health Labs. Use coupon code Limited_5 for 5% off an order.
Thyroid Peroxidase Antibodies (TPOAb)
Thyroglobulin Antibodies (TgAb)
Thyroid Antibodies and Miscarriage
Researchers in a 2011 study published in the British Medical Journal conducted a systematic review of 31 studies involving 12,126 women that assessed the association between thyroid autoantibodies and miscarriage. Of the 31 studies, 28 separate studies found thyroid antibodies increased the risk of miscarriage by 290%. According to researchers:4
"In the developed world, thyroid autoimmunity is the main cause of hypothyroidism, which itself results in poor obstetric outcomes. Even in women with biochemically normal thyroid function, studies have reported an association between the presence of thyroid autoantibodies, particularly thyroid peroxidase antibodies and adverse pregnancy outcomes, including miscarriage, preterm birth, and adverse neurodevelopmental sequelae in children."
The Guidelines of the American Thyroid Association for the Diagnosis and Management of Thyroid Disease during Pregnancy and Postpartum recommend:5
Women with Hashimoto's who are not receiving thyroid treatment require monitoring for hypothyroidism during pregnancy. TSH should be evaluated every 4 weeks during the first half of pregnancy and at least once between 26 and 32 weeks gestation. TSH levels above the trimester-specific pregnancy reference range should be treated (first trimester, 0.1-2.5 mIU/L; second trimester, 0.2-3.0 mIU/L; third trimester, 0.3-3.0 mIU/L).
According to Dr. David Clark, DC Functional Neurologist:6
As a mother, if you have TPO antibodies that means you have a real risk for becoming hypothyroid. Hypothyroidism itself can cause miscarriages and premature birth.
If you have TPO antibodies, you have ONE autoimmune disorder, and your immune system is attacking ONE tissue…it can now easily attack something else, like a developing fetus.
The lack of awareness about Hashimoto's disease is pervasive. Do not assume your doctor is aware of the dangers of Hashimoto's and pregnancy. Take charge of your thyroid health and insist on thyroid antibody testing.
This is Part 4 of my 5-part series entitled Miscarriage Awareness Month: The Dangers of Hypothyroidism And Pregnancy. Be sure to read:
Part 1 Have You Suffered A Miscarriage? Your Thyroid Could Be To Blame
Part 2 What Every Pregnant Woman Needs To Know About Hypothyroidism
Part 3 Miscarriage in New York City…Be Thyroid Aware
Part 5 Hypothyroid Mom's Story of Hope: Her Miracle Babies
Hypothyroid Mom's Top Resources
What about you?
Do you have Hashimoto's? Were you aware of the risk in pregnancy?
Are you pregnant or thinking about getting pregnant? Have you had your thyroid antibodies tested?
Are you certain your doctor is aware of the risk of thyroid antibodies in pregnancy?
References: