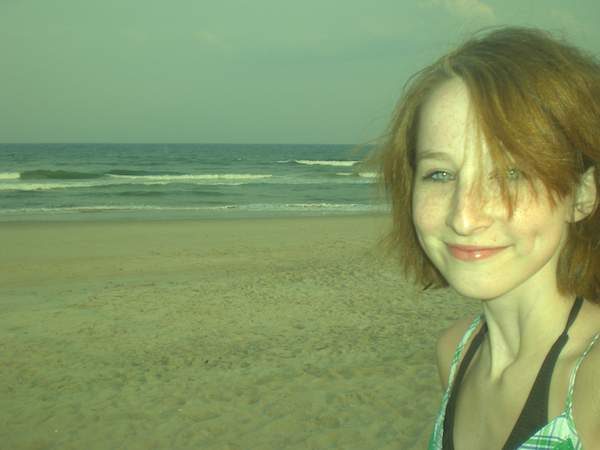 16-year-old Esther Grace Earl lost her battle with thyroid cancer and inspired the movie The Fault In Our Stars. Thank you to Esther's mother Lori Earl for sharing her daughter's story at Hypothyroid Mom.
Written by Lori Earl
In 2006, our family followed a life-long dream to live and work in France. Our four children (Abraham hadn't yet joined our family!) were immersed in local schools in Albertville, and my husband and I were studying French in an adult intensive program. Winter in the French Alps turned to warmer weather as we found ourselves relishing walks to buy daily baguettes, enjoying gelato and espresso in the town square. That fall, we noticed our tireless 12-year-old Esther began to complain of fatigue; and then she began to cough. We finally took our 6th grader to see a doctor, fearing pneumonia, and worried about TB. It took several days of testing the fluids in her lungs to find that the cause wasn't bacterial. Thanksgiving Day brought us the news—metastasized papillary thyroid cancer.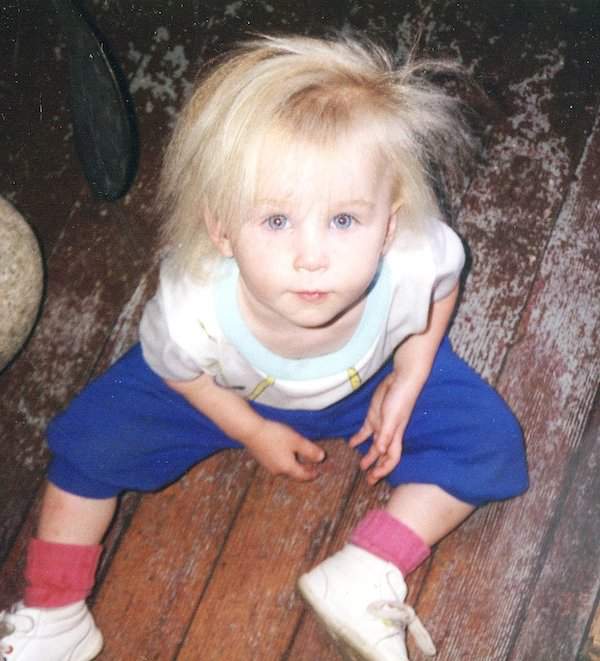 Perhaps there is no news more devastating than the diagnosis that your child has a terminal disease. We were left reeling from the realization that there were treatment options, but that none of them would heal our daughter. What do you do when the doctor says your daughter might live 30 years, or 10 years, or 10 months? How do you tell your child that she has cancer; that the surgery and treatments will only extend her days; that mom and dad can't keep her safe?
You do the only thing you can do. You keep living life.
So we did that the best we could. Esther had a thyroidectomy in l'Hôpital de la Timone in Marseille. She began radioiodine treatments, and spent several weeks in the hospital. Grandparents came from the US to visit, friends sent packages through the mail, and we kept up with multiple doctor visits. The following summer we decided to seek a second opinion back in Boston, at Children's Hospital where our son Graham had been diagnosed and followed for his chromosomal-based learning disabilities. At the doctors' suggestion, we moved back to the Boston area so that Esther's cancer could be treated more aggressively, with high hopes that with managed care she might have the best quality of life possible.
Esther's health was up and down, with at least one time when the doctors' called us together in case it was our last time together as a family. When Esther pulled through that scare, the placement of a g-tube and experimental chemotheraphy started, and amazingly she gained strength. She used less oxygen (the metastasized cancer was in her lungs), she bought a wig, and she lived life with as much gusto as she could manage each day. We did everything we could to support her, to ease her discomforts, and to make life as normal as possible. Esther attended a Harry Potter Convention, and fan-girled to her heart's content! She immersed herself in several online communities, pursued interests like social justice issues, and tried to keep up with the few IRL (in real life) friendships she had maintained. During the weeks she couldn't make it to classes in junior high and then 9th grade, she studied at home with a tutor. We encouraged her to write her stories and journals, create the art she loved, interact with her siblings–and kept up all the while with a slew of doctor visits and occasional hospital stays. Her strength fluctuated, and her oxygen needs increased again; she stayed in her bed more, but she never stopped trying to live life as fully as she could. She made all of our hearts glad, and we rejoiced in every day, aware that they were numbered.
My husband and I had made a commitment early on in our relationship to confront and work through conflicts and problems, and not to run away from them. We carried this approach into how we raised our children, and into our dealing with Esther's cancer. We talked together about the fact that she might die too young. We encouraged her to speed up high school and work towards her GED. We made a family trip to the cemetery, so that she could pick out her gravesite. We refused to let the fear of death take away the days we had together. Through it all, Esther kept on loving her friends and writing in her journals. She made her last YouTube video just a few days before she died, on August 25, 2010, just a few short weeks after her 16th birthday.
I didn't have many regrets after her passing, but that didn't make losing her easy. I grieved, and I was angry, and I had to consciously remember that I had four other children that needed me too. I knew intellectually that the stages of grief are neither short nor linear—that there's no right way to mourn loss. I stood waiting for my first-grade son after school and wondered at the petty conversations of mothers around me in the schoolyard. What did those problems have to do compared to life and death? I felt angry shock toward the teacher who patted my arm in sympathy and leaned over to say, "I know how you feel. I lost my grandmother last summer." But I focused on living gratefully.
It was during the week of Esther's funeral that a young man rode up on a bike and knocked at our front door, hot and sweaty on a muggy August morning. "Is this the place where I can give a tribute to Esther Earl?" he asked. With teary eyes I said yes, thanked him, and gave him one of Esther's bracelets from her Make-a-Wish event in July. He put it on and said that he would wear it everyday. That young man's gift of five dollars led us to start a foundation with the same words found on the bracelet, created for Esther by a close friend: "This Star Won't Go Out."
This Star Won't Go Out continues to serve families with children diagnosed with life-threatening cancer. Because caring for a seriously ill child creates tremendous stress on the family system, TSWGO's goal is to help families through financial grants. By helping relieve the worry of paying for a rent/mortgage payment, utilities, or other important bills, our goal is that parents will be able to concentrate on spending time with their child. To date, TSWGO has given away over $135,000 to make a difference in the lives of children with cancer.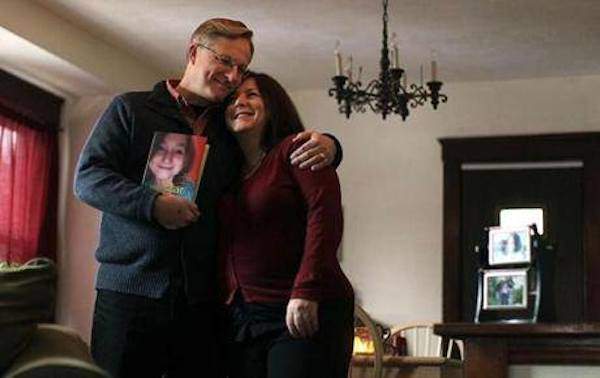 On January 28, 2014, our daughter became a published author—something she had always dreamed of! A portion of her journals, fiction, letters, and artwork were published in a beautiful memoir-style book, curated by her father, and produced by Penguin Books. Her words inspire, motivate, and encourage teens and adults alike with her message to love others, and to live life fully, no matter the shortness or length of days.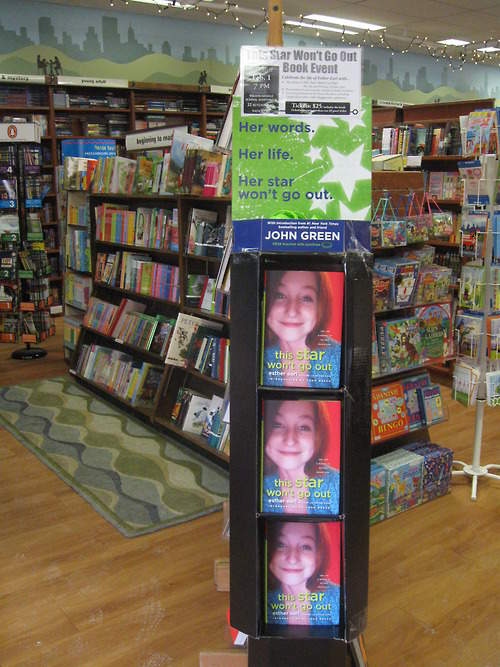 About Lori Earl
Lori Earl is the Director of This Star Won't Go Out, a non-profit that financially assists families with a child living with cancer. In 2011, the Earl Family founded TSWGO in honor of their daughter Esther, who died at age 16, four years after her diagnosis of thyroid cancer.
Lori works as an Instructor and Life Coach at Quincy College. She is a certified English teacher, with degrees in Psychology and Intercultural Studies. Lori is passionate about encouraging others to move towards wholeness, live life fully, and make a difference in their world. Asked what is most important to her, Lori is quick to say it's her family. She and her husband Wayne have two other grown daughters, and two sons, one in high school and one in elementary school.
In Memory of Esther Grace Earl