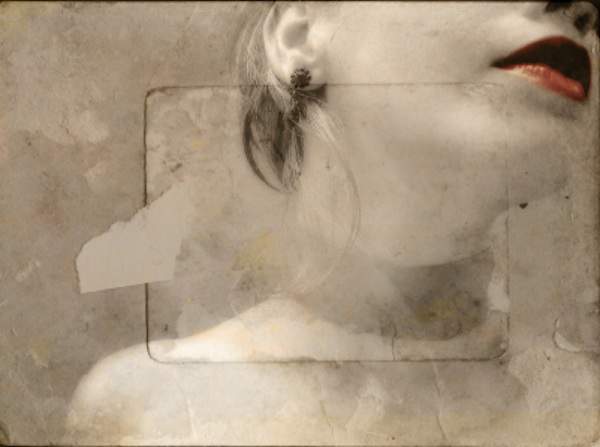 This is the final Hypothyroid Mom Birthday Giveaway. Enter to WIN!
A Twitter follower @HypothyroidMom contacted me with a poem she wrote about her struggle with diagnosis and treatment. It was a poem that stayed on my mind for days. I let her know that I would like to share it here at Hypothyroid Mom. Thank you Z.M. Fillingham.
Creative piece by moi; re poor treatment and diagnosis of thyroid problems. In short, a poem about suffering!
Pain in the neck!
I think it started in my teens
Throughout my life, 'was in my genes'
Lurking like some hidden mystery
But clear to see from medical history.
Fatigue, grey hair, and menstrual hell
Endometriosis, scarletina, glandular fever as well.
In better times, was still not 'great'
My weight and moods would fluctuate.
Fainting standing on my feet,
Low iron, B.P., could not compete.
Outside the sun became an allergy
More drugs to take and mindless quackery.
And even as I grew in years,
More chronic symptoms soon appeared.
Wasted time in patient chairs,
Wondering how come no one cared.
I soon had children of my own,
Pregnancy fatigued me to the bone.
No blooming phase, just weak and weighty
Iron depletion, feeling fainty.
But following birth, my weight did plummet,
Massive hunger, fatigue was chronic.
More mindless chat, sympathetic stares,
'I'm tired', 'new mum', condescending 'there there's'.
A few years on, just before turning thirty,
Menstrual hell returns aplenty.
So bad I prayed this was 'the change'
Lost so much blood, depleted, drained.
And still the white coats left me suffering
Day to day, fatigued and struggling.
'It's hormones dear, it will come right,'
But other friends were all alright?
Each day I froze down to my bones
In summer sun, out or at home.
and twenty odd repeat infections,
Still they missed the plain connection.
My hair was brittle, came out in handfuls
My skin so sore, now feeling dreadful.
Every ounce of energy, to rise from bed,
Walking zombie, living dead.
And then one day between my naps,
I chose to research all these facts.
Found support groups, online saviours
Explained in full, these strange behaviours.
My thyroid gland, plain and simple
Obvious cause, affecting many people.
And all those years of inaccurate blood tests,
Not one white coat, gave this diagnosis.
So now on meds, the 'natural kind'.
I feel my health approaching 'fine',
I can maintain a normal life,
Worker, mother and a wife!
So please, if these words strike a chord,
You're feeling weak with energy floored,
Don't let them say 'it's in your head'
Stand up and fight, not lay down dead!
Written by Z.M. Fillingham
The Final Hypothyroid Mom Birthday GIVEAWAY
I am sad to see the Hypothyroid Mom Birthday GIVEAWAY series end. October was a month of prizes to thank you all for your support. On October 1st, 2012, I launched Hypothyroid Mom. Thanks to all of you this blog turned out even better than I dreamed. Thank you.
My sweet friend Nupoor and her sister Vinnie offered this fantastic prize for my final Hypothyroid Mom Birthday Giveaway. TWO lucky readers will win Baby Mantra Bundle of Joy (Includes Massage Oil, Lotion, Shampoo & Body Wash and 3-in-1 Bubble Bath), valued at $51.50!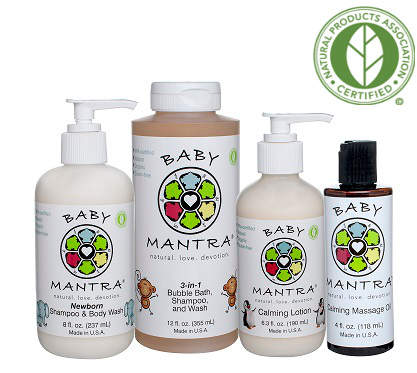 Driven by their passion for a healthy lifestyle, Baby Mantra was founded by Nupoor and Vinnie, two sisters committed to organic living. A deep appreciation for natural skin care was ingrained in them at a very young age as their mother relied greatly on the use of all-natural home-based remedies growing up. This not only enriched them with an incredibly healthy lifestyle but also gave them great passion for all things natural. It was only "natural" that they would utilize the same techniques when they had children of their own. It was at that moment, Baby Mantra was born.
When I first launched Hypothyroid Mom, I wondered if I was crazy. Here I was with zero experience in blogging, Facebook and Twitter, setting out to launch my own blog. I remember sharing my fears with Nupoor and she encouraged me to take this leap. You never know what will happen unless you try. I am inspired by Nupoor and Vinnie. Here they were two women with a dream of sharing their mother's home-made products with the world and they went for it! Now Baby Mantra products are sold at Walgreens, Amazon.com, diapers.com, drugstore.com, soap.com and more.
Pssst! My secret….these products are not just for children. The Baby Mantra Calming Lotion works on me too to help this hypothyroid mom relax after a long day!
Enter for your chance to win by completing this form below. The giveaway will end on Sunday, November 3 at 9PM EST. The TWO winners will be contacted by email and listed here in this post.
Enter to WIN!