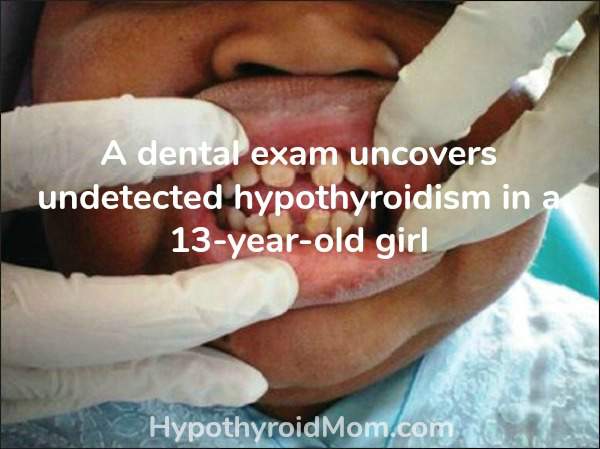 They say a picture is worth a thousand words. It's one thing to read the list of over 300 hypothyroidism symptoms, but it's another thing to see actual photos of the symptoms. When people dismiss your thyroid symptoms as all in your head as if they are imaginary symptoms you've made up in your mind (like anyone would make up these horrible symptoms), remember this: hypothyroidism can rear its ugly head in any part of the body. And that includes the mouth.
Hypothyroidism symptoms obvious in photos
A case study titled "Undetected hypothyroidism: A rare dental diagnosis" was published in the Journal of Oral and Maxillofacial Pathology in 2014. A 13-year-old girl came to the out-patient Department of Oral Medicine and Radiology in India with maligned teeth as the chief complaint. However, she presented with these obvious physical symptoms of hypothyroidism that had gone undetected. The dental plans were put on hold until a complete medical evaluation was performed.
Overweight (she gained abnormal weight after 9 years of age)
Short stature
Hoarseness of voice
Dry, cool skin
Stubby hands
Poor muscle tone
Puffy face
Broad, flat nose
Thick lips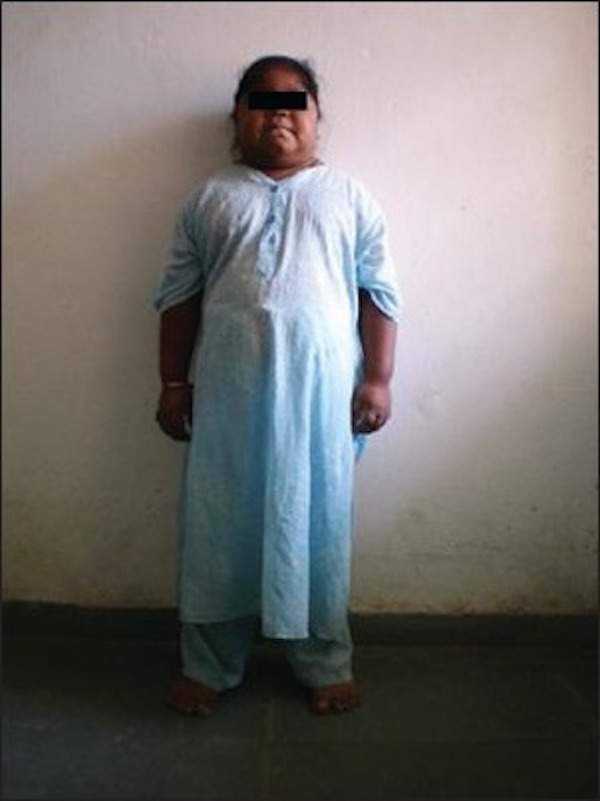 Overweight, short-stature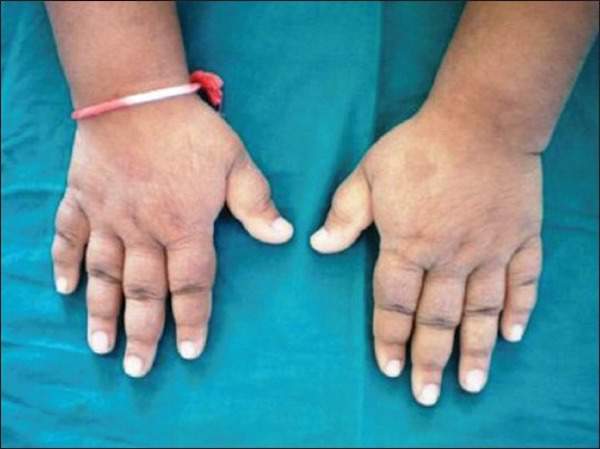 Stubby hands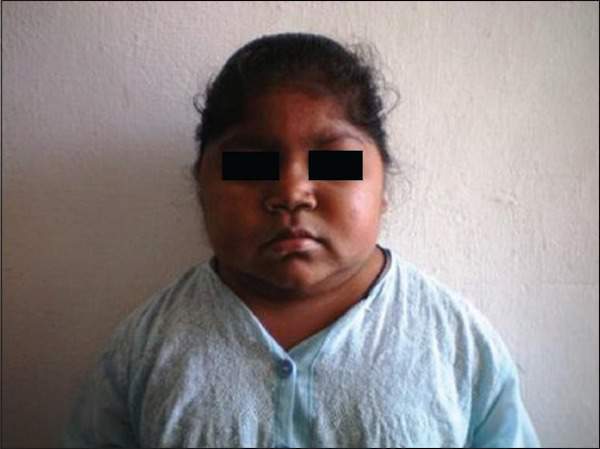 Puffy face; broad, flat nose and thick lips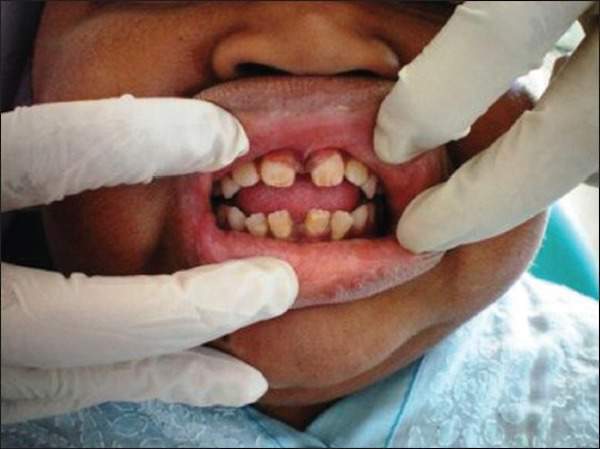 Thick lips, macroglossia (large tongue) and spacing between incisors
Large, protruding tongue
Delayed shedding of deciduous teeth (baby teeth)
Delayed eruption of permanent teeth
Malocclusion (misaligned bite)
Over-retained deciduous canine
First and second molars in all four quadrants of the jaw
Only central and lateral permanent insiders and first permeant molars were erupted in all four quadrants
Retarded bone age in skull
Retarded bone age in hand-wrist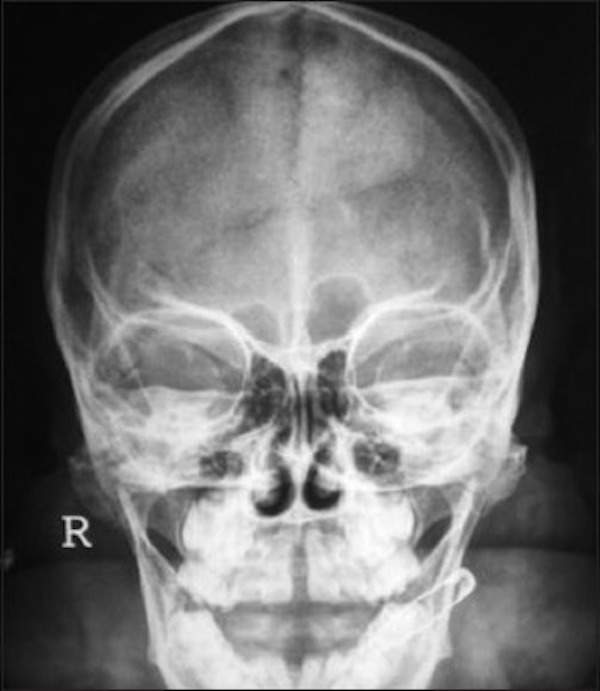 Photograph of PA skull radiograph showing over-retained deciduous and unerupted permanent teeth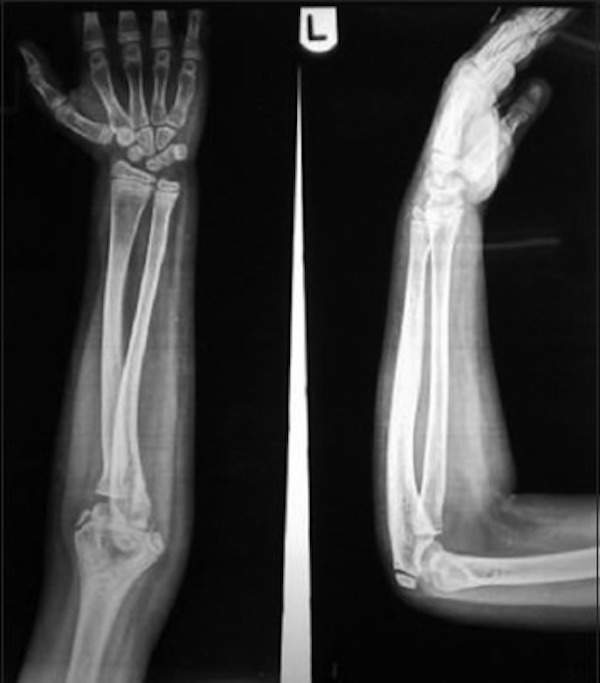 Photograph of hand-wrist radiograph showing retarded bone age
Blood tests were taken and her TSH was found to be sky high at 153.46.
She was prescribed thyroxine sodium tablets by an endocrinologist. After five months of treatment, her clinical features of hypothyroidism visibly improved.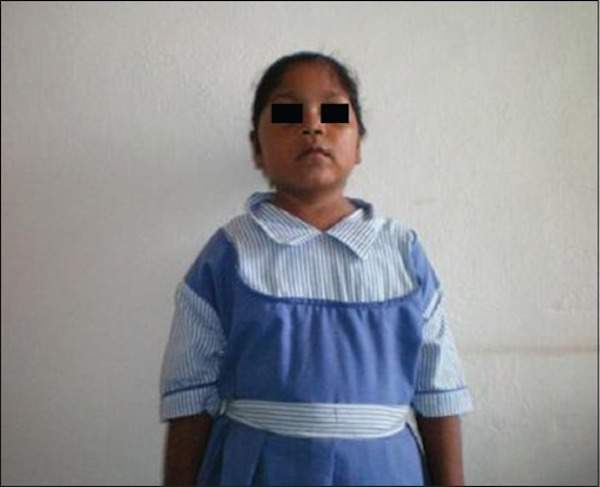 Five month post-treatment photograph showing loss of excessive weight and puffy face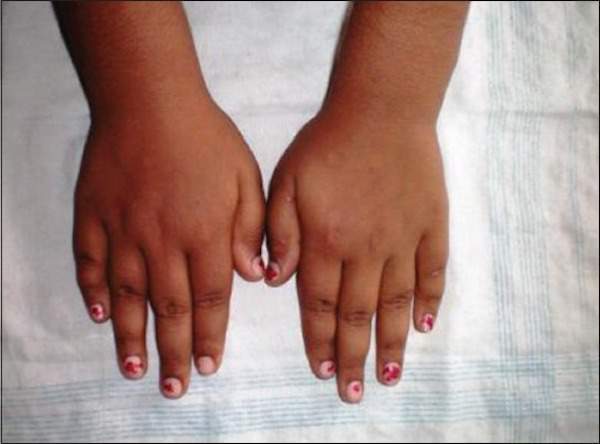 Five month post-treatment photograph showing improvement in stubby hands
 Reference:
Sonal B. Dudhia and Bhavin B. Dudhia. Undetected hypothyroidism: A rare dental diagnosis. Journal of Oral and Maxillofacial Pathology. 2014 May-Aug;18(2):315-319.
READ NEXT: A dermatologist shares the skin signs of thyroid disease