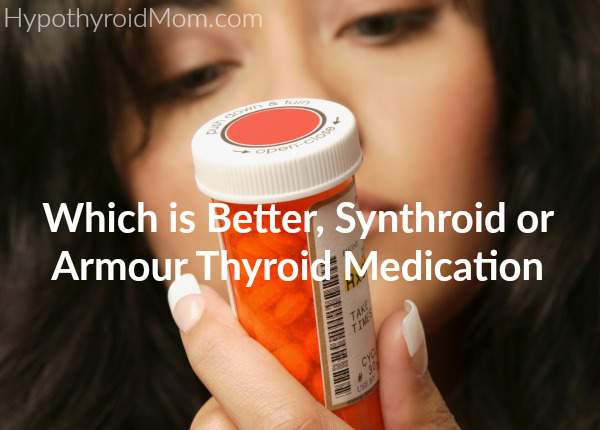 Which is the best thyroid medication for hypothyroidism?
I am asked this question all the time and my answer is always the same, "It's individual."
While some do great on T4-only levothyroxine medications like Synthroid, commonly prescribed by mainstream doctors, many of us continue to feel horrible on these drugs. My life changed when I found an open-minded thyroid doctor who listened, really listened, to me and my symptoms. Careful trial and error with thyroid medication brands and dosages and I found my "sweet spot". With stress, age, and the onset of perimenopause, my "sweet spot" has changed over time, and thankfully each time we find my new "fabulous".
I take a combination of Nature-throid (a brand of natural desiccated thyroid) and a compound time-release T3 (created by a compounding pharmacy). Oh boy does dosage ever make a difference for me. I feel terrible when my Free T3 is low or even middle of the range. I feel fantastic when its at the top quarter of the normal range. Finding what is right for my body has been life-changing. I feel better today at 46 years old than I felt at 30…yes really. I hope the same for you.
[Read more…]