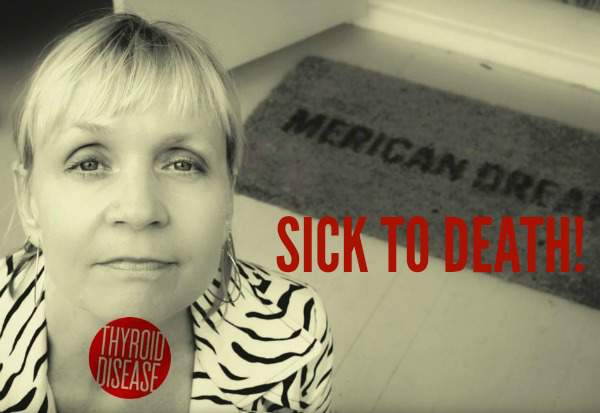 From the moment I met award-winning filmmaker Maggie Hadleigh-West this summer in New York City, I knew instinctively that I was meeting a woman who was going to make change. There was a fire in her eyes and an urgency in her interview questions. To know I will be part of her upcoming thyroid film Sick to Death! gives me goose bumps.
Maggie is fundraising with a Kickstarter to help cover costs for the creation of the film and I hope readers will consider contributing.
Maggie Haleigh-West's film Sick to Death! will shake up the medical world and change corrupt practices around thyroid disease. I know so.