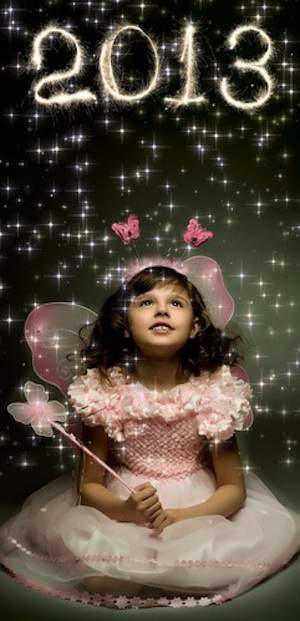 This New Year's Eve I have a very important wish.
I wish each and every one of you finds a great thyroid doctor.
When I was at my lowest point with extreme hypothyroidism symptoms after my miscarriage in early 2009, I had the great fortune of finding Dr. Adrienne Clamp. From my very first appointment with Dr. Clamp, I knew she was the perfect thyroid doctor for me. She got me so healthy that I got pregnant naturally with my second son and gave birth to him in October 2010. She changed my life. Dr. Clamp, you ROCK!
I had the fortune of finding a great thyroid doctor. I wish the same for all of you. Let's see if we can make 2013 the year of great thyroid health for each and every one of us!
How To Find A Great Thyroid Doctor
I don't personally endorse any of the doctors listed. The goal of this post is to provide resources that will help you find a great thyroid doctor in your area.
How to know if you've found a great thyroid doctor?

They treat the patient not the lab results. Find a doctor who investigates not only your blood work, but also your hypothyroidism symptoms, medical history, family history and physical signs.
1. Mary Shomon's Top Thyroid Doctors Directory
Internationally-known and best selling author Mary Shomon has a Top Thyroid Doctors Directory which provides an extensive list of top doctors in the United States and internationally. The doctors listed are endocrinologists, thyroid specialists, thyroid surgeons, thyroidologists, integrative physicians, and other practitioners who have been highly recommended by patients. Mary's book Living Well with Hypothyroidism: What Your Doctor Doesn't Tell You… That You Need to Know
 changed my life.
2. Thyroid Sexy Patient Recommended Docs
Gena Lee Nolin is the first internationally-known celebrity to tackle thyroid disease awareness. I love following Gena's Thyroid Sexy Facebook page where she has a great list of thyroid doctors recommended by her followers – Thyroid Sexy Patient Recommended Docs. Gena partnered with Mary Shomon to write the excellent book Beautiful Inside and Out: Conquering Thyroid Disease with a Healthy, Happy, "Thyroid Sexy" Life
.
3. ThyroidChange Patient-Recommended Thyroid Doctor List

ThyroidChange provides great international patient-recommended thyroid doctor lists. The practitioners listed meet the following criteria:
1. Willing to order thyroid labs such as Free T3, Free T4, and Reverse T3 in addition to TSH and thyroid antibodies, and is responsive to patient symptom report.
AND
2. Willing to prescribe natural desiccated thyroid medication, T3-only medication (Cytomel) and/or combination methods, such as T4-only (Synthroid) and T3-only (Cytomel).
4. Your Thyroid Pharmacist's Recommended Clinicians and Health Coaches
Dr. Izabella Wentz wrote the excellent book Hashimoto's Thyroiditis: Lifestyle Interventions for Finding and Treating the Root Cause. Dr. Wentz is currently building an international list of top doctors – Recommended Clinicians & Health Coaches.
5. Stop The Thyroid Madness Online Patient Groups
Stop the Thyroid Madness lists several great patient groups. When on any group, put your location in the subject line when requesting doctor recommendations. The recommended patient groups include international groups in Europe, Australia, Canada, United Kingdom, New Zealand and a group for Spanish speakers. In particular, the Natural Thyroid Hormones International group on Yahoo contains a private and extensive Good Doc list, and they are strict about who gets on it, for example they have to be willing to prescribe natural desiccated thyroid, do the free T3 and free T4 labs and NOT only a TSH, and listen to symptoms. Founder Janie Bowthorpe is author of the popular book Stop the Thyroid Madness: A Patient Revolution Against Decades of Inferior Treatment.
6. About.com Top Thyroid Doctors Forum
Mary Shomon moderates an interactive Top Thyroid Doctors Forum on About.com Thyroid Disease. You can request top thyroid doctor recommendations by state or country.
7. Find a Functional Medicine Practitioner
Functional medicine addresses the underlying causes of disease using a whole person approach. The Institute for Functional Medicine provides an international list of practitioners who have trained with IFM – Find a Functional Medicine Practitioner.
8. RLC Labs Nature-Throid & WP Thyroid Doctor Locator
RLC Labs manufactures the natural desiccated thyroid brands Nature-throid and WP Thyroid. They provide a Thyroid Doctor locator site where you can find doctors that prescribe their thyroid hormone replacement drugs throughout the US by state or zip code.
9. Armour Thyroid Doctor Locator
Here is a site where you can locate doctors who prescribe the natural desiccated thyroid brand Armour by US state, city, or zip code.
10. Compounding Pharmacy Directory
There are compounding pharmacies worldwide that produce natural desiccated thyroid using the raw natural desiccated thyroid powder. Contact compounding pharmacies in your area and ask for referrals to doctors who prescribe compounded natural desiccated thyroid. Here is a directory for compounding pharmacies in the US. I've heard from readers around the world who have had great success in locating great doctors by calling local pharmacies and compounding pharmacies to ask for the names of doctors who prescribe T3 and natural desiccated thyroid.
A special thank you to Mary Shomon for including Hypothyroid Mom on her Thyroid Cheers and Jeers: 2012 Edition at About.com Thyroid Disease. What a special way to end the year!