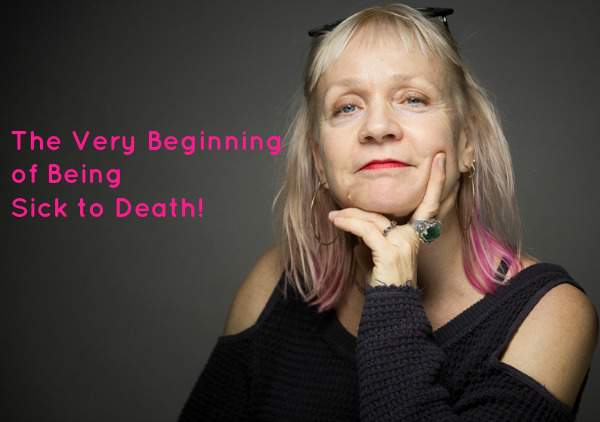 I remember vividly the day I met award-winning filmmaker Maggie Hadleigh-West. We were shooting my interview for her upcoming thyroid documentary Sick to Death! in New York City and I had goose bumps. Somehow deep inside me I knew this woman was going to change the world for thyroid patients.
Maggie is fundraising with a Kickstarter to help cover costs for the creation of the film and I hope readers will consider contributing.
You just have to read Maggie's personal thyroid story. I felt in many ways like she was telling my story too.
Written by filmmaker Maggie Hadleigh-West
I am an artist, thyroid patient, advocate and main character in my film Sick to Death!, which will be my third feature documentary and my fifth film when it's finished. When I talk about this documentary and where it came from, I always start with the uncomfortable truth – being sick my whole life without ever knowing why, a ton of unhelpful doctors, the fatigue, the isolation, the giving up, the diagnosis, and then, finally, meeting Dr. Chuck Mary in New Orleans.
I had gone to see Dr. Chuck, one of the characters in my film Sick to Death!, after my Internist at the time refused to give me more Armour Thyroid. She told me that it would be "unethical" for her to give me more than 60mg of medication, because there was nothing wrong with my thyroid – even though I was totally symptomatic and hadn't had a working thyroid since it had been ablated 23 years earlier with radioactive iodine.
I decided to go ahead and see Dr. Chuck because I knew I needed more medication – but that was the only expectation that I had when I walked into his office. Hope springs eternal, however and I'd brought three years of medical tests and my medical history, as I understood it and a list of my current symptoms, on the off chance that he might look at it, or even listen to me.
When he walked into the waiting room, he took one look at me and said, "You've had thyroid disease your whole life!"  I felt like crying, but my curiosity won out, "How do you know that?" I demanded. He pointed out that my eyebrows were sparse on the outer edges and always had been, the palms of my hands were yellow from too much carotene in my system, my hair was very thin and getting thinner, my fifth digit was abnormally short – because my growth hormone wasn't talking to my thyroid gland when I was growing up – my ankle reflexes were slow, I'd been diagnosed with scoliosis by 16 and that my body temperature and blood pressure were low. I was the textbook definition of hypothyroidism.
The relief I felt to be recognized for what was actually happening in my body, was inexpressible. Dr. Chuck explained in simple terms why the Levothyroxine drugs I had been prescribed for twenty years were never effective, and then he prescribed 180mg of Armour Thyroid and off I went back into the world – feeling almost instantaneously better, even normal, for what felt like the first time in three decades. It was obvious that my body was clearly starved for natural thyroid hormone.
A few weeks later when I returned to Dr. Chuck's clinic and told him in amazement that the carpal tunnel I'd had in my arms for fifteen years had disappeared, he brought out an old, worn copy of Stephen Falk's Thyroid Disease textbook and flipped through the pages, showing me charts and easy-to-follow guides for medical students to diagnose and treat thyroid disease in their patients.
It was a shocking and deeply disturbing moment when I realized that my illness was actually a completely treatable and well-understood medical condition and I should have been diagnosed as a young child, but somehow, almost the entire medical community seemed to know nothing about it.
To think of how long I had gone not knowing – struggling all those years, desperately searching for answers – was enraging, and it made me deeply sad for myself and everyone else. That book was (and still is) like the holy-grail, but what it contained didn't unlock the secrets of the universe – it was just rudimentary medical information (whose mysterious absence was keeping 59 million people sick!).
I was 53-years-old at that point and had been constantly seeking treatment, obsessively educating myself and advocating for my own health, and yet I had been sick for my entire life. After meeting Dr. Chuck, I gradually began to discover vast medical information – which was formerly common knowledge and practice, like Falk's textbook – that showed me I hadn't had to suffer through sickness, and the medical world had failed me. My life with thyroid disease was the portrait of systemic failure in healthcare. I saw myself in relationship to the world around me as a major power struggle – and I wasn't winning.
I realized how powerless I really was and became very angry. But between the moments of intense anger and sadness, there was lucidity. I had to understand how and why this happened to me – and to the millions of others – and help others to see it, so we can all change it together. And I think this impulse has really been the underlying motivation for most of my work.
In War Zone, my first feature doc, I walked around the country shooting and interviewing the men who harassed me in public and then related it to women's experience of fear of sexual assault, rape and even murder. I developed what I call the continuum of aggression, which begins with the most "benign" non-verbal behavior and can culminate in physical violence, while inadvertently condoning a culture of rape. This film is used as a teaching tool all over the world, including the Departments of Justice and Defense.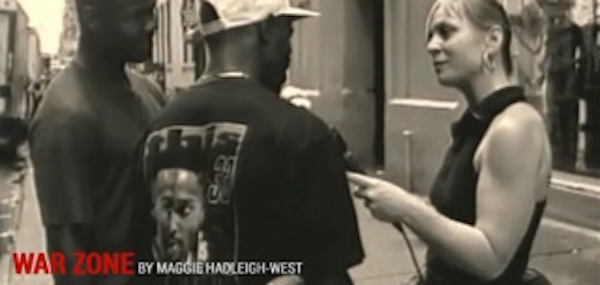 In Player Hating: A Love Story I observed and documented another story of power, but this time among a community that wasn't my own. I spent a year and a half in the projects in Brooklyn with a young Hip Hop Artist, named Half-a-Mil, and his crew as they were struggling to escape poverty, racism and violence through music. They were known as "thugs" to most, but I could plainly see that they were just dealing with a world that had been forced on them, kind of like me. Working with Half-a-Mil and his crew cracked open my heart to love in a way I never dreamed possible.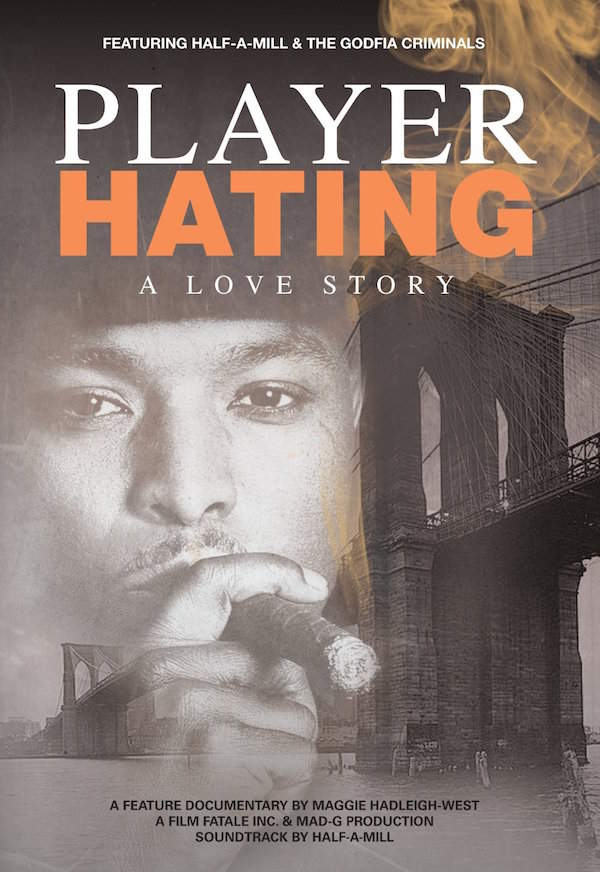 The World Health Organization defines violence as "the intentional use of physical force or power, threatened or actual, against oneself, another person, or against a group or community, which either results in or has a high likelihood of resulting in injury, death, psychological harm, maldevelopment, or deprivation." This is what links all of my work: violence. The kind that's directly in front of us, but remains hidden.
About Maggie Hadleigh-West
Over the course of her career, Maggie Hadleigh-West has been internationally recognized as an activist, independent filmmaker, public speaker and the founder of the corporation, Film Fatale. Maggie Hadleigh-West is a 2013 Guggenheim Fellow Award Winner, 2010 Indie Fest: Audience Impact Merit Award Winner, 2010 Accolade Merit Award Winner, 2009, 2006, and 2005 Alcyon Foundation Fellow, a 2004 New York State Council on the Arts Fellow, 2001 University of Louisville Distinguished Professor Nominee, 2000 Rockefeller Fellow Nominee and a 1998 Berlin Film Festival Caligari Nominee.
Currently Maggie is in production on her fifth film and website project, which explores the testing, diagnosis and treatment of thyroid disease and the medical industries worldwide failure to attend to the nearly 59 million individuals that suffer from thyroid diseases.
READ NEXT: 300+ Hypothyroidism Symptoms…Yes REALLY