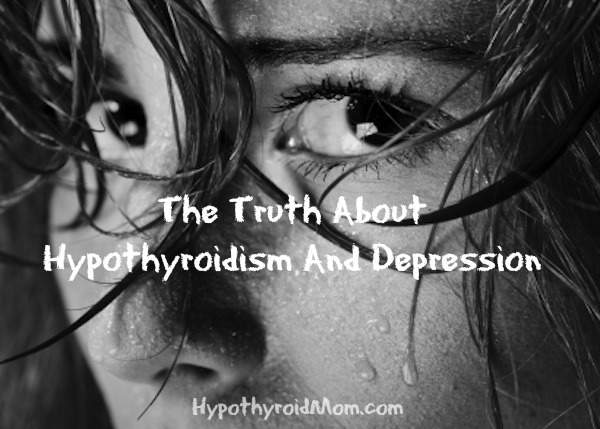 I was contacted by a reader with a story that drove straight to my soul. Her story hit me so hard that I sat motionless with my head down on my desk. If you've ever questioned the seriousness of hypothyroidism, that ends today right now with this post.
I had my first child at 27 and all was well. Within 3 months I was back to my normal size. Life was wonderful and I was a wonderful mother.

I have always been a fun loving person who loved to laugh. Having such a great child, I wanted another one. It took me 9 months before I became pregnant with my 2nd child. Immediately I started getting sick. Sick as in I was always hungry. If I didn't eat immediately upon waking I would get sick. I rapidly began packing on pounds and was extremely tired and moody. I had a short fuse at all times. At 8 weeks I started bleeding and had a miscarriage. After losing the baby I could not lose the weight I had gained. I was 29 and the doc said that our metabolism slows down as we get older. Diets didn't help.

I became pregnant with my son within 3 months of miscarrying. Started off the same. I was sick if I didn't eat. I slept all day and was extremely tired. My 3-yr old daughter who I couldn't get enough of spent my whole pregnancy watching TV while mommy slept. Again I was extremely cranky. My hair began falling out and I was extremely hot and would often wake up covered in sweat. I was out of breath all the time. I gained over 75lbs. By the end I couldn't walk. Just lifting my leg caused pain. I asked the doc to check my thyroid and he said it was a normal pregnancy issue.

After he was born I had extreme postpartum depression. To the point that less than 1 hour after my son's birth I kept envisioning myself picking him up and throwing him up against the wall. My son had colic and cried all the time. I suffered from extreme exhaustion and lack of sleep. My only way of dealing with it was to cuss him out. I wanted to hurt him but would never let myself.

After my 6 week check up I found another doc. I begged her to check my thyroid. She did and my TSH came back at 100.
The Truth About Antidepressants
The Dr. Oz Show aired a show called The Truth About Antidepressants.
The Dr. Oz Show conducted their own survey online and found that "72% of women who were prescribed an antidepressant did NOT receive ANY other medical workup by the doctor first. This is critical because often times medical conditions will mimic depression and we know that when you properly diagnose and treat that underlying medical problem the depression will go away. Doctors may sometimes misdiagnose women with depression if you really have":
ANEMIA
PCOS
CELIAC DISEASE
LOW THYROID
PMS
Before anyone starts taking an antidepressant, they should have complete medical workup done to determine if underlying medical issues including low thyroid are the cause of the depression. The problem is that there is so little awareness about thyroid conditions. There are millions of undiagnosed thyroid sufferers worldwide. How many of them have been misdiagnosed with depression? I hope this article reaches them.
Hypothyroidism & Depression
I have received countless messages from hypothyroid women on antidepressants. You only need one look at my posts When Thyroid Disease Masquerades As Psychiatric Disorder and Mental Disorder or Undiagnosed Hypothyroidism to know there is compelling research linking hypothyroidism to mental health symptoms.
If you are hypothyroid and on antidepressants, what should you do?
Please speak with your doctor about taking a closer look at your thyroid condition. Be sure that thyroid testing includes at a minimum TSH, Free T4, Free T3, Reverse T3 and thyroid antibodies. Do you suffer from other hypothyroidism symptoms? Are you certain you are being optimally treated for your thyroid condition?
It is particularly interesting to me that in addition to low thyroid function, Dr. Oz listed anemia, PCOS, Celiac Disease and PMS as potential underlying medical conditions for depression.
Do not just stop taking your antidepressants. Please speak with your doctor and if you decide to stop the antidepressants be sure to have close medical supervision during that weaning off phase.
This is not to suggest that antidepressants are not necessary and helpful for many people. There is no shame in taking antidepressants. That's not what this article is about. The issue is that every person suffering from depression should have complete medical workup including thyroid testing to ensure all potential medical conditions that mimic depression have been fully investigated.
My fear is that there are many more hypothyroidism sufferers misdiagnosed with depression than anyone realizes.
Reference:
Kantor, E. D., Rehm, C. D., Haas, J. S., Chan, A. T., & Giovannucci, E. L. Trends in Prescription Drug Use Among Adults in the United States From 1999-2012. JAMA 2015, 314(17), 1818-1831.\
READ NEXT: What if the cure to depression is outside your brain?