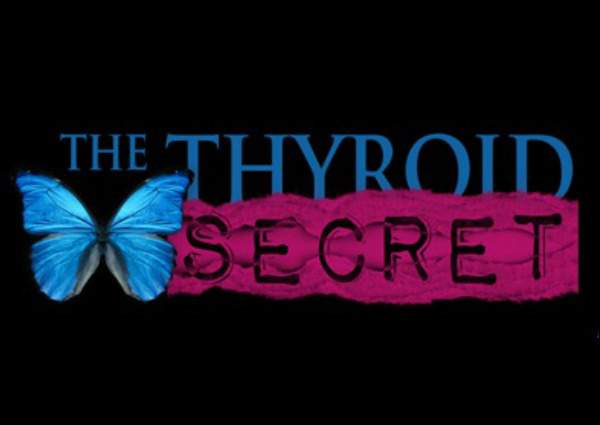 I'm always on the lookout for free thyroid resources that I know in my gut will change the lives of my Hypothyroid Mom readers. I've found one so incredible that I have goose bumps rising on my arms as I type this.
Friday, July 29, 2016, I'll forever remember that day. 2:50pm I was sitting in a taxi in New York City with traffic all around us on my way to an interview.
To the taxi driver I asked, "Please sir is there any faster way to get there? I have a 3pm interview and I know this will be so important to millions of people."
He looked back at me in surprise and asked where I was going on a Friday summer afternoon in the thick of traffic (I really should have known better from my 16 years living and working in NYC and should have jumped in the subway that day but there I was sitting in a taxi in bumper to bumper traffic).
"My name is Dana Trentini. I'm the founder of a blog called Hypothyroid Mom. I'm being interviewed today by Dr. Izabella Wentz for her new documentary series called The Thyroid Secret. I just know this series will change so many lives and I have to get there."
As I proceeded to describe Hypothyroid Mom, he whirled around and said, "My wife has hypothyroidism!" He turned that taxi cab so fast onto a side street and sped like lightening on that last stretch of our ride to get me to my destination.
I arrived to see the crew taking photos of several thyroid and health experts I've long admired and I raced up the stairs in excitement to give Izabella a big hug.
Our interview was so sparked with passion that the one hour flew by in an instant and I knew just like that that this was a documentary that wasn't just going to be helpful, it was going to save lives.
My friend Izabella's new thyroid documentary series is called The Thyroid Secret. I'm thrilled to share that she is offering exclusive free online screening to her documentary series. While my interview focused on fertility, pregnancy and postpartum with thyroid disease (and I hope you'll watch my part if you are thinking of conceiving), please know that Izabella interviewed over 100 brilliant thyroid experts to delve into every part of thyroid disease so that the series is relevant for every single person with thyroid disease (women of all ages, men and children too).
It's all FREE for you to watch. The whole documentary, all 9 parts will be aired free of charge. Starting March 1, 2017 there will be a brand new episode up for you to watch for 24 hours until the next episode is ready. You can reserve your free pass to the limited-time Exclusive Online Screening HERE. (Please note: this will only be online for 9 days, so make sure you take advantage today.) *With many people trying to access the link at the same time, please give it a few moments to load.
There is also a great Free Thyroid Quiz. This quiz is perfect if you are new to Hypothyroid Mom and wonder whether or not you have a thyroid condition. It's also great for those of us already diagnosed and treated, to check whether or not some of your health issues may be thyroid related and a red flag that you are not optimally treated. *Again with many people trying to access the link at the same time, please give it a few moments to load.
Grab your Free Online Screening to The Thyroid Secret today. I'm sooooo excited!