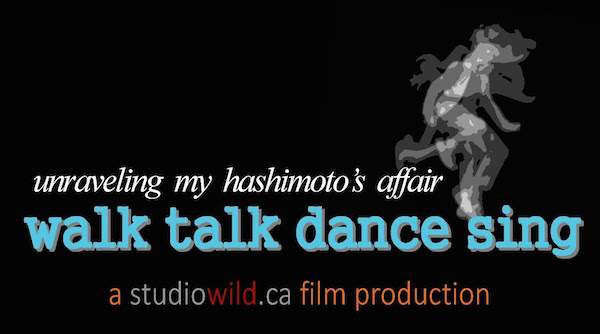 INCREDIBLE
A must-watch film about Hashimoto's.
The Hashimoto's Project: Walk Talk Dance Sing
This raw, real, and artsy docu-drama, made by Hashimoto's patient Donna-Lynne Larson, takes a moving look at thyroid disease from the patients' perspective. Made with a modest budget, and countless volunteer hours, this informative and provocative film raises public awareness and deepens our understanding, while also setting the stage for a shift towards ending this insidious health epidemic.
This is a raw film, forgoing the expense of fancy film effects for a compelling story with depth and lots of heart. This is NOT a medical documentary. Instead, it tells the HUMAN story. You can find more information on The Hashimoto's Project: walk talk dance sing Facebook page.
[vimeo width="600″ height="300″]http://vimeo.com/96326279[/vimeo]
Awareness Film Festival 2014
There will be a screening of WALK TALK DANCE SING in California. It is an official selection of The Awareness Film Festival and it screens on Friday, Sept 19. There is only one screening and it will be a very passionate audience of 400 guests at a Santa Monica venue. If anyone is interested in attending, the schedule and tickets are online now.