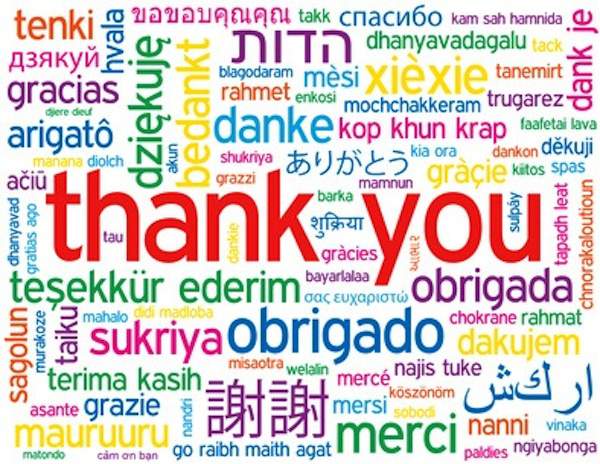 2,671 VOTES in 7 days for Hypothyroid Mom's mission
UNIVERSAL THYROID SCREENING IN PREGNANCY.
Now that's amazing!
On Thursday, June 20th voting ended at 5:00PM Eastern and Hypothyroid Mom was named Runner-Up for Change The World: The Search For The Next Global Thought Leader. Even though I am not the winner of this competition, I sure feel like a winner thanks to all of you. I set out to spread awareness about the need to better protect our babies and we've accomplished that and more.
It is incredible the power of the internet to bring thyroid sufferers together from around the world. We are banding together to shout louder, stand stronger and demand change. A thyroid revolution has unchained all across the globe. I feel it happening right here at Hypothyroid Mom.
Ghost Tweeting
Aspiring thought leaders from six continents entered the 2013 Change the World Competition with the same goal: To spread their inspirational messages globally using the incredible power of social media. Humanitarians, physicians, human services professionals, victim advocates, entrepreneurs, and innovators with life-altering visions applied – but only 10 were chosen as Semi-Finalists.
Change the World is a reality-style competition where the social media community selects the winner. The contest is sponsored by GhostTweeting.com, a full-service social media marketing company. Nika Stewart, CEO of Ghost Tweeting, created this competition to "discover and shine a spotlight on remarkable people who are devoting their lives to making our world a better place."
I would like to thank Nika Stewart and Robert Mandelberg, co-founders of GhostTweeting.com, for the opportunity to participate in their innovative social media competition. You are CHANGING THE WORLD.
A panel of thought leader judges narrowed the field down to the Top 10. I was proud to be selected by this all-star panel of judges:
Tory Johnson: Good Morning America contributor, New York Times bestselling author, contributing editor to SUCCESS magazine, multi-million-dollar business starter, founder of Women For Hire.
Angela Jia Kim: National spokesperson featured on NBC's The Today Show, MSNBC, Cosmopolitan, Wall Street Journal, and Fox Business News.
Ted Rubin: Chief Social Marketing Officer of Collectivebias.com, a leading social marketing strategist, and inventor of Return on Relationship.
Fabienne Fredrickson: Founder of ClientAttraction.com, ranked on the Inc. 500/5000 List of America's Fastest Growing Private Companies in 2011 and 2012.
Mike Michalowicz: Best-selling author of "The Toilet Paper Entrepreneur" & "The Pumpkin Plan" and host of the business make-over segment on MSNBC's Your Business.
Simon T. Bailey: International speaker, author, thought leader & founder of The Brilliance Institute.
Melanie Strick: Co-author of Entrepreneur.com's Start Up Guide to Starting an Information Marketing Business.
The 2013 Next Global Thought Leader
The Top 10 competed in a 7-day online challenge where the social media community voted for their favorite.
Rochelle Forrest was crowned the 2013 Next Global Thought Leader. Rochelle's Tummies Minds Spirits (TMS) was created to instill education and training in areas around the world that have demonstrated alarming levels of physical, emotional, and spiritual poverty. The mission is simple: to provide the right tools and the best skills for children and young adults to live their best lives regardless of economic circumstances. Working in partnership with global communities along with their business for development funding model, TMS works to proactively end the cycles of poverty.
Rochelle is one of those people that has such a positive spirit that it's contagious. It was an honor to be in this competition with a social media star like her. Best wishes Rochelle and ROCK THE WORLD!
My Blogging Superstars
I am honored that blogging star Judy Lee Dunn wrote an article about me entitled 'You Gotta Watch the Quiet Ones': How One Blogger Inspired Me.
I never blogged, used Facebook or Twitter before the launch of Hypothyroid Mom in October 2012. I am the last person on earth you would think would create a blog, but something deep inside me told me that I was supposed to help hypothyroid moms and their babies.
Hypothyroid Mom was created in large part thanks to two blogging superstars Judy and her husband Bob Dunn, a WordPress genius. They turned a newbie like me into a real blogger within a few short months.
I hope they know that through their help creating Hypothyroid Mom, they are saving the lives of babies all around the world. Thank you Judy and Bob.
Universal Thyroid Screening In Pregnancy
Don't mess with OUR BABIES!
Despite the research linking thyroid disease to miscarriage, still birth, premature birth, birth defects and special needs in children, there is currently NO universal thyroid screening in pregnancy.
I will fight like a WARRIOR to make this happen!
This competition was a big step forward in my mission. I am more determined than ever to make this happen!
I had tears in my eyes when I reached 2,671 votes in 7 days.
Thank you to each and every one of you for voting.