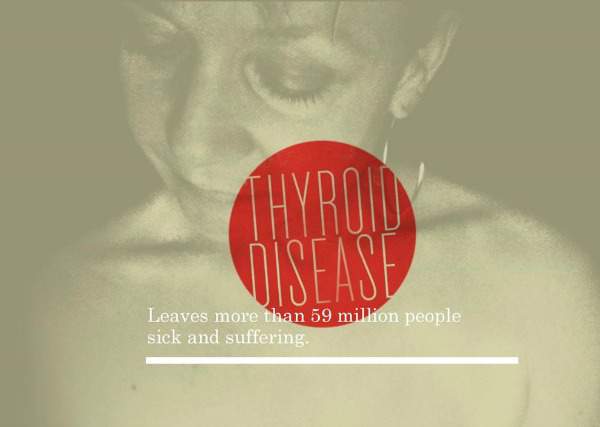 Award-winning filmmaker Maggie Hadleigh-West is seeking to understand and change corrupt medical practices around thyroid disease in her upcoming film Sick to Death!
Written by Maggie Hadleigh-West, Sick to Death!
Dear Thyroid Warriors,
I've said any number of times that Sick to Death! is the movie I went kicking and screaming to. If I hadn't gotten the Guggenheim Award, which allowed me to finish "production" – which is the research, shooting and traveling – it NEVER would have happened. But it did happen, and not only am I ecstatic it did, I'm super excited about the content, the people I've met along the way, and the fantastic community that's supporting this project.
And although the focus is on the film right now, it's also a web-based project, which is a very important component and works differently from the film. I can load up the website with research for doctors and patients, and if I even thought about doing that in the film, I'd lose my audience immediately. Or when we develop petitions as a result of research, they'll work on the website but never in the film. Each entity will function separately and compliment the other.
This past Sunday, I was talking to Dr. Datis Kharrazian about how making a documentary is actually very much like my experience of being a thyroid patient: You wander and struggle trying to find answers, often when there are many possible paths or ways to feel better, and finally you hit on a combination that works for you, and voila you feel better and you have a movie!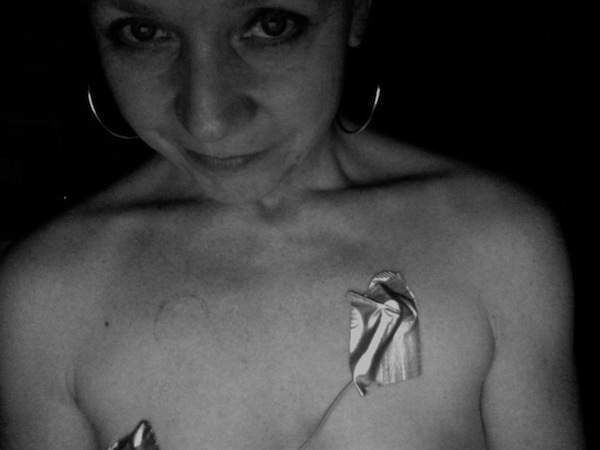 Maggie with a heart monitor during the thyroid crash that lead her to leave New York.
We are officially in the "editing" stage of Sick to Death!, and this will take about a year. During editing, I also shoot what are called "pickups", basically fleshing out the story by gathering other footage that we determine is needed after watching the 100 hours of footage we already have. Pickups will consist of my Skype appointments with Dr. Kent Holtorf, founder of the National Academy of Hypothyroidism, an interview with Dr. Thierry Hertoghe about the history of thyroid disease, his 4th generation experience in this arena, and the international implications of thyroid disease, as well as an interview with Dr. Datis Kharrazian about the relationship of food to chronic illness, autoimmune disease, and the relationship of thyroid disease to other illnesses.
After pickups are completed, I'll probably fall off social media a bit. Don't worry though, because we will be working very, very hard to craft an important and entertaining story, which requires an enormous amount of time and focus. What I want Sick to Death! to cover and what will actually happen can be difficult to predict, particularly with documentaries, because the story structure can be so fragile. But we're going to get this right. We have to.
The film, Sick to Death! will consist of my personal narrative which is my past and current experience as a thyroid patient trying to find my way via various doctors, including Dr. Chuck Mary in New Orleans, Dr. David Bornstein in NYC, Dr. Kent Holtorf in LA and Dr. Datis Kharrazian in San Diego.

Some of the experts and advocates that will be featured in Sick to Death!
Dr. Kent Holtorf, founder of National Academy of Hypothyroidism & Holtorf Medical Group; Dr. David Borenstein, of Manhattan Integrative Medicine; Charles Ornstein, ProPublica senior reporter; Dr. T Colin Campbell, nutrition expert and author of "The China Study;" Dr. Datis Kharrazian, chronic illness expert;
Dana Trentini, award-winning blogger behind Hypothyroid Mom; Mary Shomon, best-selling author and thyroid expert; Dr. Marion Nestle, author of "Food Politics;" Dr. Thierry Hertoghe, world-renowned hormone specialist; Dr. Michael Friedman, Executive Director of The Association for the Advancement of Restorative Medicine.
The broader picture will include the activist work by our own fabulous Dana Trentini and Mary Shomon, and their particular areas of expertise, and the issues of medical corruption via Dr. Jerome Kassirer, former Editor and Chief of "New England Journal of Medicine", Charles Ornstein, Pulitzer Prize winning reporter for ProPublica, Restorative Medicine expert, Dr. Michael Friedman, Endocrinologist, Dr. Theodore Friedman, Dr. Marion Nestle, author of "Food & Politics." Food and illness will also be touched on by Dr. T. Colin Campbell, author of "The China Study." Finally, we have the 29 thyroid patients that came from three states to do interviews for the film and website, which will flesh out the story of "all" thyroid patients and the huge impact a malfunctioning thyroid can have on one's life whether it's an autoimmune, cancer, overactive or underactive issue.
With the help of all of the "characters" in the film, we aim to open up the dialogue around thyroid disease, expose the pharmaceutical and medical corruption that hinders the healing of millions world-wide, put a spotlight on what environmental factors are triggering this epidemic and offer personal and medical options that promote healing to viewers so they don't have to wander alone in the dark as so many of us have.
Editing going smoothly, and the Universe aligning, by the end of August we'll have what's called a "rough cut" to submit to Sundance. In theory this is when enough of the story is in place for the festival to say, 'Yes, we want this film!' and then we're really on the mad, mad hustle to get it finished in time for the Sundance Film Festival in Park City, Utah in January!
That is my intention, and you all can participate in making that happen by supporting the Kickstarter, sharing the information and project links, and sending a lot of good wishes our way as we work our booties off to finish!
Thanks so much for giving me the energy to keep this work moving at this incredible pace.
XO Maggie
SICK TO DEATH! Kickstarter Video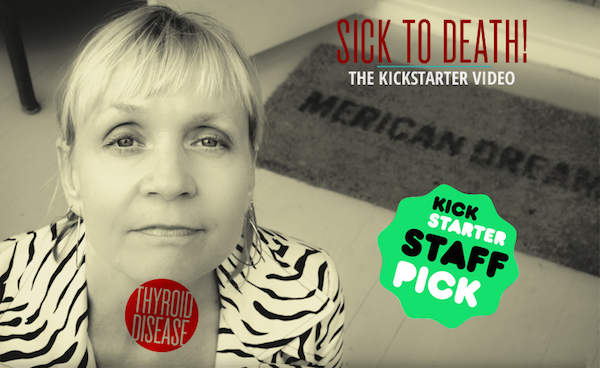 About Maggie Hadleigh-West
Over the course of her career, Maggie Hadleigh-West has been internationally recognized as an activist, independent filmmaker, public speaker and the founder of the corporation, Film Fatale. Maggie Hadleigh-West is a 2013 Guggenheim Fellow Award Winner, 2010 Indie Fest: Audience Impact Merit Award Winner, 2010 Accolade Merit Award Winner, 2009, 2006, and 2005 Alcyon Foundation Fellow, a 2004 New York State Council on the Arts Fellow, 2001 University of Louisville Distinguished Professor Nominee, 2000 Rockefeller Fellow Nominee and a 1998 Berlin Film Festival Caligari Nominee.
Currently Maggie is in production on her fifth film and website project, Sick to Death!, which explores the testing, diagnosis and treatment of thyroid disease and the medical industries worldwide failure to attend to the nearly 59 million individuals that suffer from thyroid diseases. Follow Sick to Death! on Facebook and Twitter.