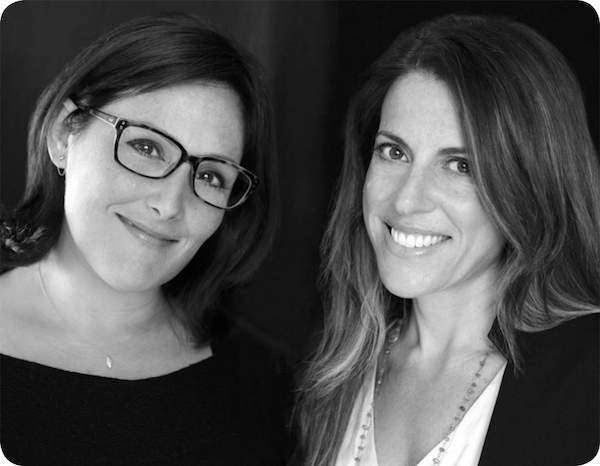 Documentary "Weed the People" by Ricki Lake & Abby Epstein
Emmy-winning talk show host Ricki Lake teamed up with filmmaking partner Abby Epstein to raise awareness about the medicinal effects of cannabis in their documentary Weed the People. In 2008, Ricki and Abby released the award winning documentary The Business of Being Born.
I welcome celebrity health coach Jen Wittman to Hypothyroid Mom to share her findings on the benefits of CBD oil in the treatment of thyroid disease. She is a great supporter of her clients Ricki and Abby in their efforts to spread awareness about the benefits of medical cannabis.
Written by Jen Wittman, Founder of Thyroid Loving Care
As a celebrity health coach, I have had the great fortune to have access to doctors and practitioners on the forefront of healing. Some of my well-known clients are avid health advocates in their own right and have introduced me to burgeoning alternative and complementary approaches to healing.
This past summer, I got a crash course in the medicinal properties of CBD oil, a derivative of cannabis, from two of my clients who, amongst other things, make documentaries on important healthcare issues. Ricki Lake and Abby Epstein are a dynamic duo always pushing the boundaries of what we commonly understand about our health from a Western health care perspective, so when they started talking to me about CBD oil, I sat up and listened. What I learned floored me. It's not what you think and it's certainly worth a look.
What is CBD oil?
Cannabis or marijuana, contains thousands of cannabinoid compounds, including the most well-known, THC, which causes the "high" that people experience when they smoke or ingest marijuana.
Cannabidiol—CBD—is another cannabinoid compound in cannabis that has been shown to have significant medical effects, but doesn't make people feel "stoned." When isolated from the plant, CBD oil contains very little or no THC. And, it's actually thought to counteract the psychoactive properties of THC. Many scientists believe that CBD is responsible for the mellow, calm feeling many people experience when using marijuana.
The important takeaway here is that CBD oil provides the medical benefits of cannabis without the high. It's being used to treat everything from skin conditions like acne and eczema to neurological diseases like Huntington's and Parkinson's to mental illness like anxiety and PTSD. It's also showing incredible potential to fight cancer, autoimmune disorders, and inflammation.
Of course, as a health coach, I'm immediately skeptical of cure-alls that seem too good to be true. The list of ailments CBD oil supposedly treats seems to be growing by the day. How can it treat so many different problems with so few side effects? (I mean, are the researchers all just high, or what?!)
The endogenous cannabinoid system, named after the plant that led to its discovery, is a previously unknown physiological system that is central to the health and healing of humans and many animals. Endocannabinoids and their receptors occur naturally throughout the entire body: in the brain, all the organs, connective tissues, glands, and immune system. That's right: your body produces cannabinoid substances naturally. The receptors have different functions based on where they are in the body, but they all have one common goal: homeostasis, or maintaining stability in the face of external factors.
This isn't fringe science. If you search PubMed (the leading online database for scientific papers) for the word "cannabinoid," you'll find more than 17,000 references. That's more than two papers published per day over the last 20 years!
And it explains why cannabis and its derivatives (called phytocannabinoids if they come from plants) can affect so many different areas of health.
The history of medical cannabis
As I mentioned, there is a wealth of scientific research on the successful use of cannabis for a variety of medicinal purposes. Cannabis has been used as medicine for thousands of years—and has only been banned from use for the past 70 years or so. There are political reasons as to why cannabis fell out of favor in the early 20th century. And, when larger groups started using the plant recreationally in the 1960s, its social importance and understanding changed dramatically.
In the United States, marijuana is classified as a Schedule 1 drug, which states that these are dangerous drugs with no medical benefit and also includes LSD and heroin. But the U.S. government itself (department of Health and Humans Services) holds a patent on the use of certain cannabinoids to treat neurodegenerative diseases including Alzheimer's, Parkinson's, and HIV dementia. Many medical marijuana advocates believe this patent expressly contradicts the government's own Schedule 1 classification of the drug.
In other words, advocates believe that the government can't have it both ways: patenting the drug for certain medical uses and claiming that it has no medical benefit.
Groups around the country have long argued that medical marijuana should be legal. As of 2014, 21 states and the District of Columbia have legalized medical marijuana in some or all cases, and two states, Colorado and Washington, have legalized general marijuana use.
Cannabis use for autoimmune, inflammation & thyroid diseases
Despite the legal standing of cannabis and all its derivatives, science marches on! As I mentioned above, thousands of studies are conducted and published each year around different aspects of cannabinoids and their medical uses.
I believe that cannabis oil and juicing will likely emerge in the next few years as acceptable, viable, and hopefully legal options for reducing inflammation, managing thyroid cancer and suppressing the autoimmune response.
Scientific studies have found that THC reduces inflammatory responses in people with autoimmune disorders—but that too much suppresses immune function and makes the body susceptible to other disease.
Reports haven't yet conclusively found any connection between cannabis and healing thyroid problems, but many have found that cannabis can alleviate many of the symptoms associated with thyroid disorders, including digestive problems, mood problems, sleep problems and more. There's quite a bit of emerging research on the role of cannabinoids in the regulation of energy balance in many different endocrine systems that could prove very helpful for thyroid conditions.
How do we get more research done on CBD oil's effects on thyroid & autoimmune disease?
The documentary Ricki & Abby are producing, Weed The People, focuses mainly on CBD oil's effects on cancer, but through friends' experiences and in working with my clients, I've seen firsthand the astonishing effects CBD oil can have.
Is it a controversial topic? No doubt about it! But I personally believe that if a substance could potentially save even a few children (and adults) from the scourge of cancer (not to mention the pain and suffering of thyroid and autoimmune disease), we should at least examine the possibility of its use in health care.
This project is near and dear to my heart as I was honored to go behind the scenes one day with Abby and Ricki and saw their dedication, sacrifice, and thoroughness in finding and filming the experts they interviewed. I personally believe in this film and the promise of CBD oil as another important tool in our healing arsenal, and that's why I thought this was an important topic to discuss in the thyroid and autoimmune community. Through advocacy for more research when it comes to thyroid and autoimmune disease, we are able to get closer to discovering what's available to us for supporting the body, reversing disease and eliminating symptoms.
Full disclosure here: I have not tried CBD oil for my own condition, but I've become convinced of its potential through what I've witnessed first-hand with its effects on others.
After interviewing knowledgeable doctors, I would not hesitate to encourage anyone to look into this as a treatment option under the supervision of a physician, a health coach like me, or naturopath who understands CBD oil. For a medicine that's thousands of years old, it's truly on the cutting edge of Western medical science.
As I always say, we must be our own advocates for health, and if we as a community see a potential for healing that our government, our medical community, or our culture doesn't see, we need to make our voices heard.
About Jen Wittman
Jen Wittman is a Certified Holistic Health Expert & Coach, specializing in thyroid and autoimmune conditions. She provides one-of-a-kind, long-lasting health and healing overhauls at Thyroid Loving Care. She is author of the book, Healing Hashimoto's Naturally and popular guides, The Super-Mom's Guide to Managing Life with Thyroid & Autoimmune Disease without Going Bonkers & A Partner's Guide to Thyroid & Autoimmune Disease: Understand Her Struggle & How To Help.