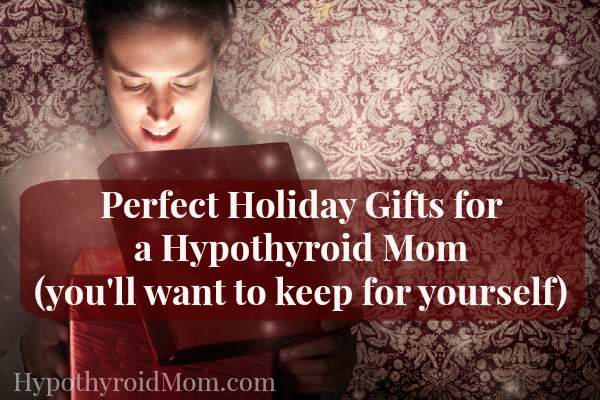 I'm that person who spends 10 hours searching for what to buy for each person on my holiday gift list. I love buying the perfect gift that makes that special person smile knowing that I picked it just for them. There are so many incredible gifts that I've found that are perfect for a Hypothyroid Mom. I've actually kept a few for myself.
For the last 17 years I've lived in New York City and then just one subway stop away in Jersey City. Being this close to the fashion capital of the world, my love of all things fashion, beauty, jewelry and home decor has grown. You may not know this about me yet (though you may have gotten a glimpse of it from the photography I select for Hypothyroid Mom) but I thought this article would be the perfect place to share this part of me. I've literally spent months putting this article together and I LOVED every minute of it. I hope you love the treasures I've found at all different price ranges (I've included the price of each in US dollars) and some of the best online deals.
I've been tired since like 1998
So let her sleep!
Who doesn't love receiving a gift from Victoria's Secret. I want a pair of their Most-Loved PJ's ($39.50).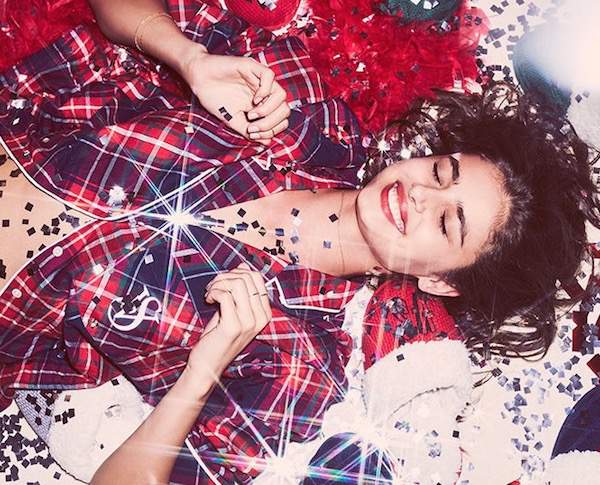 These Pottery Barn monogrammed faux fur bathrobes (special $103) and booties ($31) look so cozy.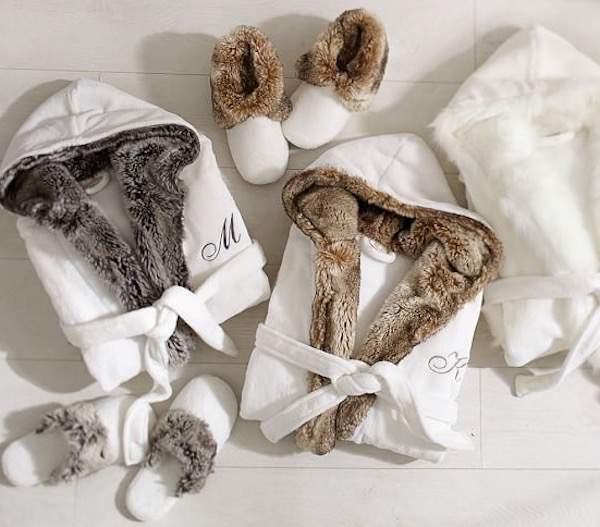 This personalized silk sleep eye mask ($40) at Etsy is perfect. This mask can be embroidered with any message you like (you can choose your thread color too). What a cute idea this would be for a bride to have these personalized for her bridesmaids with their names on them.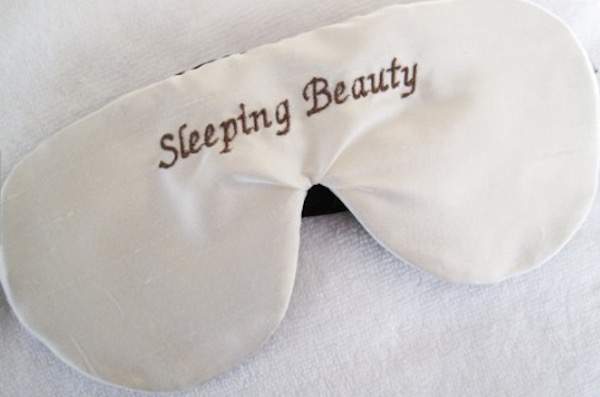 Oh, this bed! The Monika Dream Bed ($3,395 Canadian dollar) and Carmen Chandelier ($3,295 CAD) at The Cross Decor and Design are stunning. These items are made in Canada but they also ship internationally.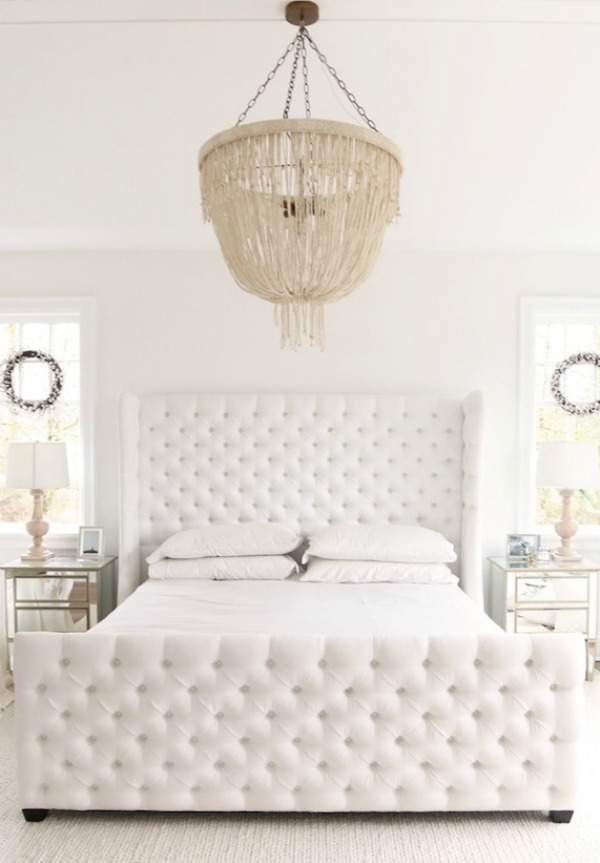 Okay hypothyroid moms are freakin' tired. Sometime I just want to someone to say, "It's going to be okay. Here is vodka and 10 million dollars."
This coffee mug ($11.99) at Etsy is hilarious.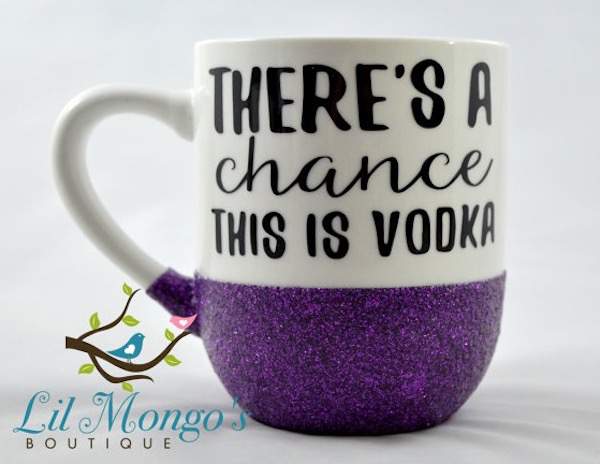 All fun and games until my jeans don't fit anymore
I don't want to brag or make anybody jealous, but I can still fit into the earrings I wore in high school.
The thyroid gland regulates metabolism so you bet we can struggle with weight gain.
I love shopping at Best Buy especially for Black Friday and Cyber Monday deals. They also have price match guarantee. When I was looking for an activity tracker I actually rubbed my eyes after reading the 4.5 star rating from 12,480 reviews. What?! WOW. This Fitbit – Charge Hr Activity Tracker + Heart Rate (large) – Blue
 ($129.95) is super popular obviously. It tracts your heart rate, steps taken, stairs climbed, calories burned, distance traveled, and sleep patterns. When working out it will let you know when to speed up, slow down or maintain intensity. I compared the large with the small Fitbit – Charge Hr Activity Tracker + Heart Rate (small) – Plum
 ($129.95) and noticed that the heights are the same 0.5 inches and the widths 0.88 inches but the large size has a depth of 9 inches versus the small at 7.5 inches, so pick the size you think will be a better fit.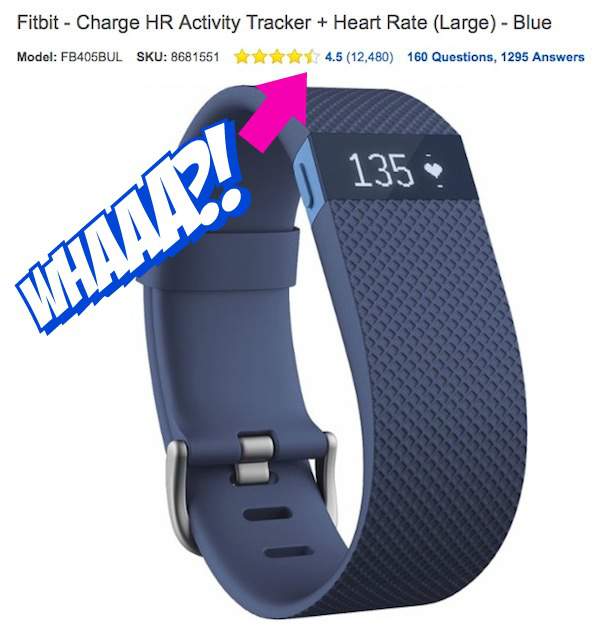 Going gluten-free can be a life-changer for some hypothyroid patients especially those with Hashimoto's disease. Making the switch to gluten-free can be a challenge and items to help with that transition would be perfect. Please someone who loves me get me this Paderno World Cuisine Tri-Blade Vegetable Spiral Slicer
 ($23.98) at Amazon for the holidays. I can't wait to make zucchini spaghetti noodles!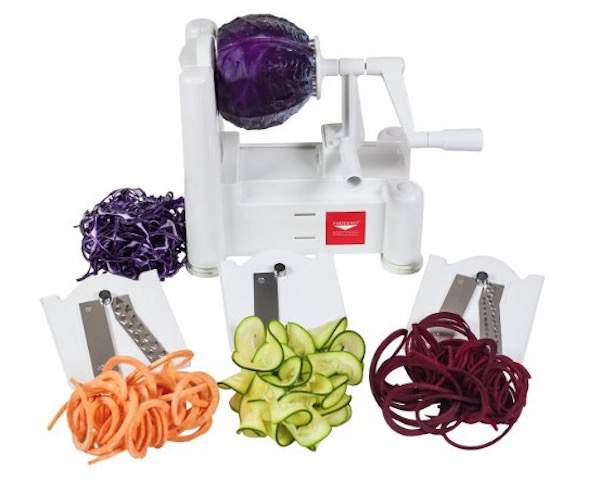 Oh my God I've found the perfect T-shirt to wear to the gym. Honestly come on this T-shirt at Etsy ($9.99) is perfect.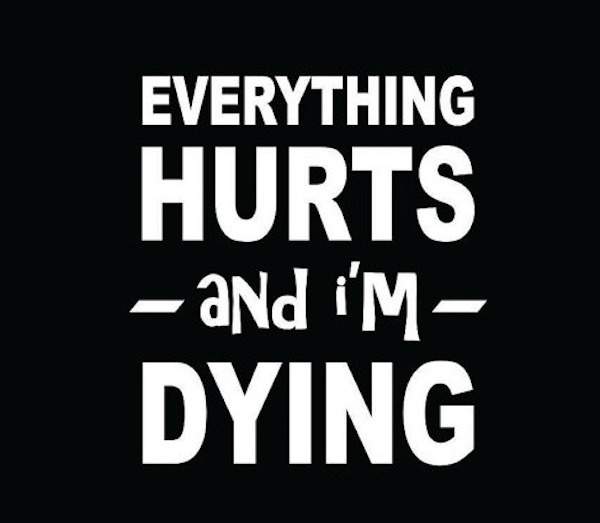 And this gym bag ($28) at Bloomingdale's!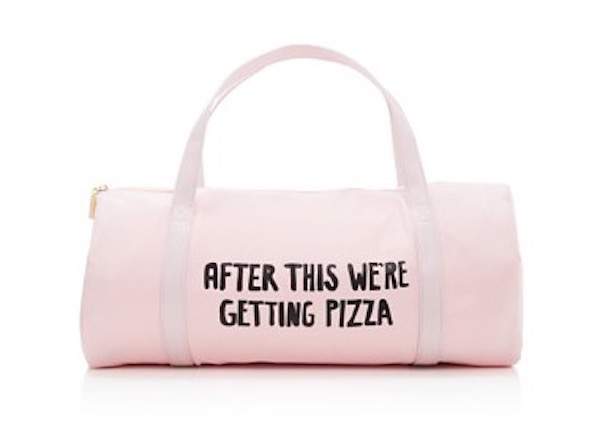 It's astounding how much one's stress level goes down with the simple act of changing from skinny jeans into yoga pants.
Do you want to know what I'm wearing right now as I type this (and every time I write and post at Hypothyroid Mom, except the rest of the time when I'm wearing my pajamas)?
This is not a picture of me (okay I wish that I looked this good in my yoga pants) but these Lululemon Wunder Under Pant Hi-Rise ($98) are incredible. Yes they are pricey but well worth it. In the spring and summer I wear them in the crop length ($88). The material and the high waist just seem to suck in your body and make it look great with no muffin top like other yoga pants. Oh and did I mention they make my ass look great too. I LIVE in these pants.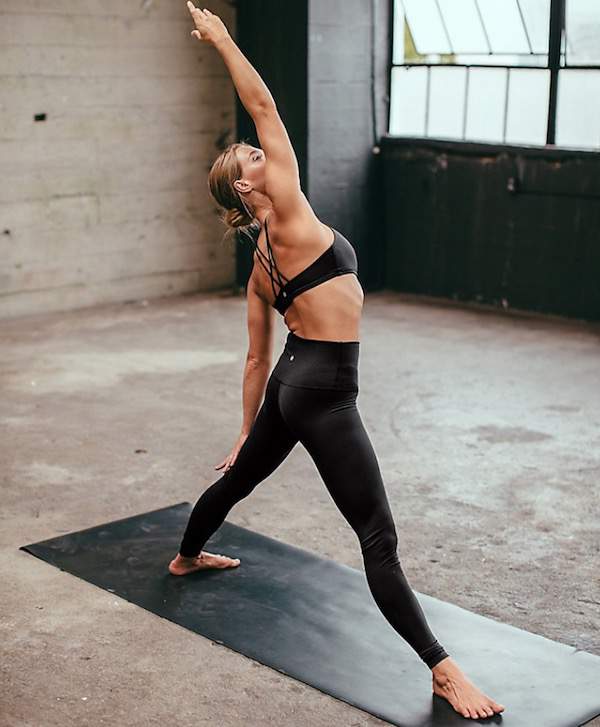 I have this Lululemon Define Jacket ($118) in seriously every color. The darkest magenta color jacket is on sale right now $89.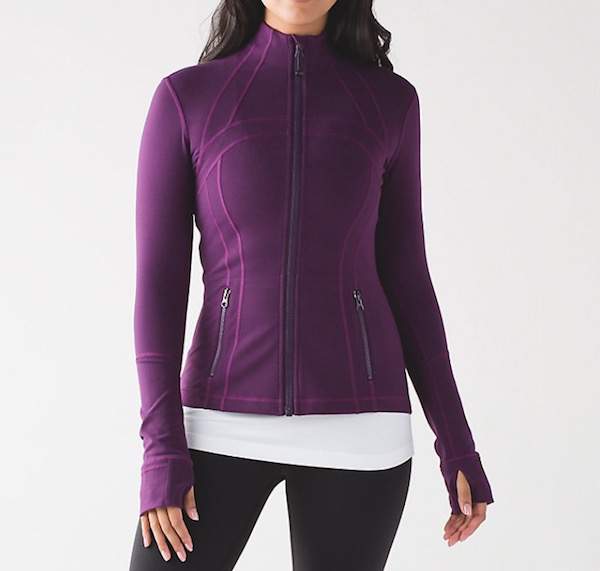 Oh the pain fa la la la la
Oh Santa I almost forgot. My mom told me to ask you to please leave a massage therapist under the tree for her this year.
Chronic pain is a common symptom of hypothyroidism. If your loved one sufferers from chronic pain this is the perfect gift. I've been fascinated by acupressure mats ever since watching a Dr. Oz show featuring them for natural pain relief. This acupressure mat and pillow set
 ($19.99) has received great reviews at Amazon for back/neck pain relief and muscle relaxation.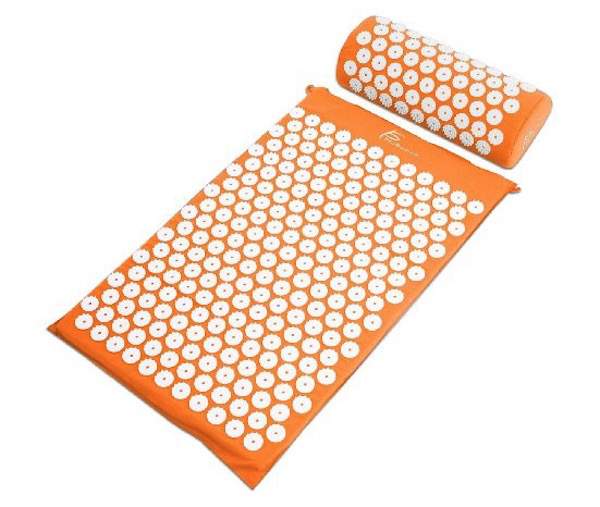 The use of saunas as a way to heat up the body to release toxins has been used for centuries by cultures around the world. Infrared home saunas are available and the potential health benefits include weight loss, improved mental health, anti-aging effects, improved circulation, relaxation, better sleep, and pain relief. The JNH Lifestyles 2 Person Far Infrared Sauna 7 Carbon Fiber Heaters
 ($1,099) is Amazon's #1 Best Seller in Saunas. Please get me this!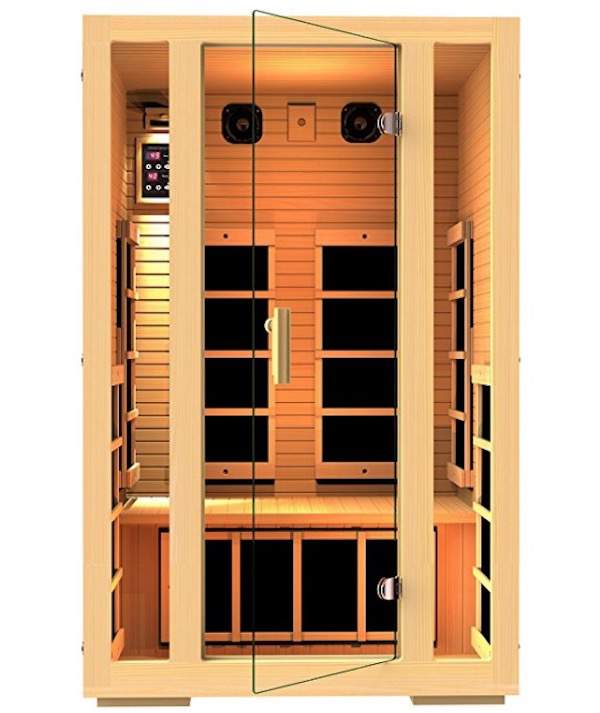 Enough hair loss to start a wig company
What the heck thyroid, why do you insist on taking the hair on my head, eyebrows, and eyelashes?
Eyebrow shaping can be a daunting task but it can change the way your entire face looks, especially when you are struggling with thinning eyebrows. Eyebrow queen Anastasia Soare (her first client was Cindy Crawford and the rest is history) of Anastasia Beverly Hills developed stencils so that women can easily choose the best brow shape at home. All you do is find the beginning, ending, and highest point of your brow through her golden ratio method and choose the stencil that allows the most of your brow hair through the cutout. Powder in the stencil and you have a guideline for waxing, tweezing, and filling in. Here is Anastasia Beverly Hills Beauty Express for Brows and Eyes ($39.50) at Sephora. This brow kit comes in Blonde and Brunette.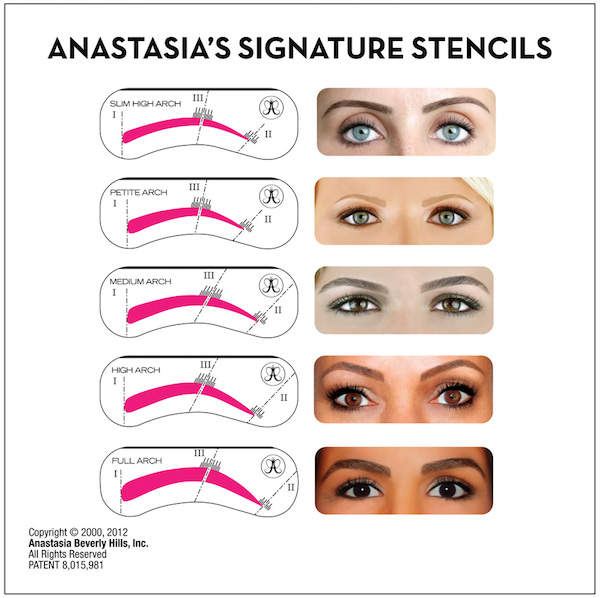 I dare you to find a celebrity on the red carpet who isn't wearing false eyelashes. Longer fuller eyelashes can make all the difference. I don't have a clue how to apply false eyelashes without looking like caterpillars crawling on my face but fiber lash mascara has become one of my top beauty products. I wasn't surprised at all when I read InStyle included L'Oréal Paris Voluminous False Fiber Lashes Mascara
 ($6.79) on their list of The Best Fiber-Filled Mascaras for a Faux Lash Effect this year. I swear by this product (I love it in black lacquer) which costs less than $10. I first curl my eyelashes with my eyelash curler then put on a coat or two of my Maybelline Great Lash mascara (that I've worn since I was a teenager and can be easily found in the makeup aisle of most local stores) and when the mascara is still wet I swipe on the fiber lash mascara. The tiny fibers stick onto my lashes making them look fuller and longer and they actually don't fall out until I wash them off (what's not to love).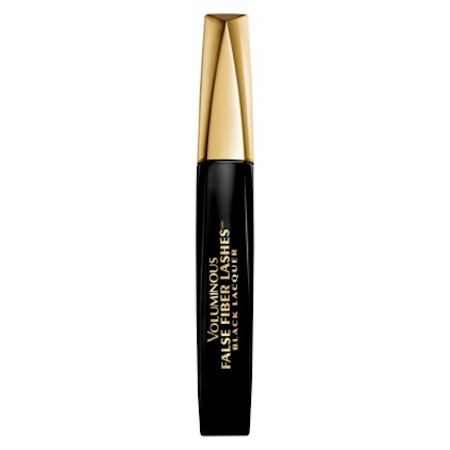 One of the most popular articles at Hypothyroid Mom is 10 Things That Stopped My Thyroid Hair Loss. While we're fighting hair loss it's important that we keep what hair we have left on our head as healthy and shiny as possible. If you have wavy or curly hair, Ouidad products are a must-try. Their products have been featured in American Salon, Readers' Digest, InStyle, Allure, The New York Times, Elle, Glamour, Good Housekeeping, and Vanity Fair. Ouidad's Curl Immersion Hi-Defining Custard ($28) received the Fall 2016 Beauty O-WARD by O, The Oprah Magazine. I've been a long-time fan of Ouidad products especially their Deep Treatment Curl Restoration Therapy ($52). I can't say enough great things about this product. It saved my frizzy dry like a haystack curly hair and turned into a shinier more manageable and healthy head of hair. I wash my hair then apply a generous amount of the Deep Treatment. I sit under my hair steamer for about 20 minutes and then while the deep treatment is still in my hair I add my normal condition over top to seal in the treatment. Then I rinse my hair gently allowing a light coating to remain. You can skip the steamer and just put on a plastic shower cap over your head for those 20 minutes but my hair looks so fabulous ever since I purchased my own professional hair steamer
 $88 (oh where have you been all my life!).
 
I rock sunglasses like nobody's business
From adrenal fatigue that makes my eyes super sensitive to the sunlight to the dark tired circles under my eyes, my sunglasses are my best friends. Okay maybe most mornings the rest of me looks like a hot mess, but I can rock sunglasses like nobody's business. I don't leave home without them.
I purchased these Tom Ford Charles Aviator Sunglasses ($340) in rose gold at Bloomingdale's 4 years ago and I absolutely loved them then and I still love them now.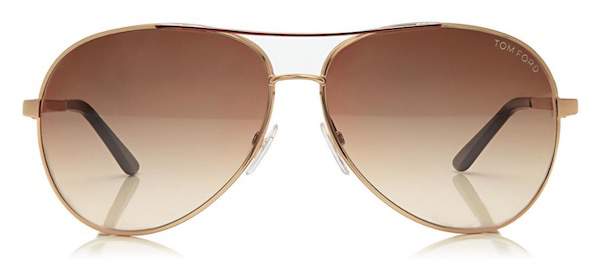 I also have these Tom Ford Whitney Sunglasses ($405).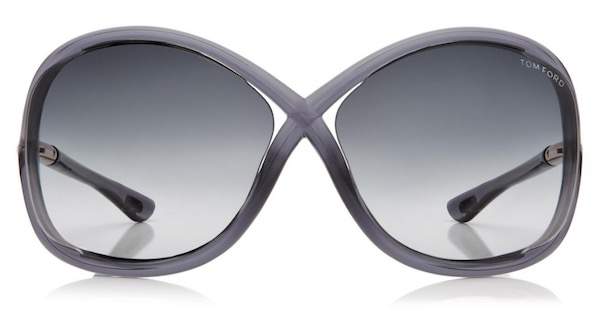 I just bought these Dolce & Gabbana round-frame acetate sunglasses in deep red which are selling out everywhere and everyone asks where I found them. They aren't easy to find because once you find a place that has them they quickly sell out. Here are a few places that have them in different colors – MatchesFashion in blue $229 (they also have them in deep red and green), and Sunglass Hut in green $270 (they also have them in deep red and grey but grey is currently out of stock).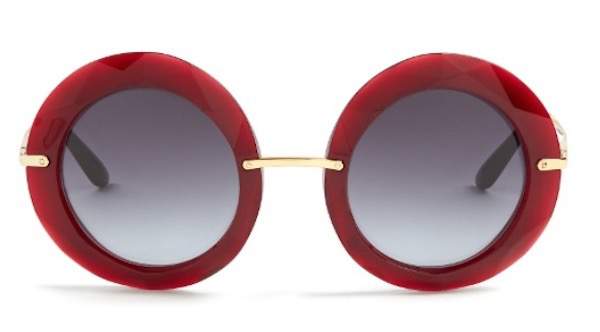 I love my babies to the moon and back
I see all these moms making homemade play dough and scrapbooks, and all I think, I took a shower today and kept the kids alive, yay me.
Seriously though do you want to know how to touch the heart of a hypothyroid mom? Buy a gift for her baby.
This Mommy and Me set ($34.50) at Etsy says it all.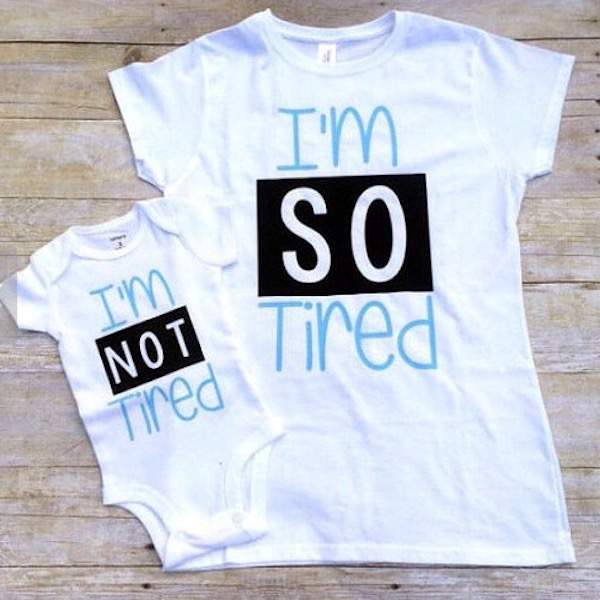 These personalized onesies ($18.99) are adorable. Just let the seller know what personalization (name and letter) you would like in the "notes to seller" section at checkout.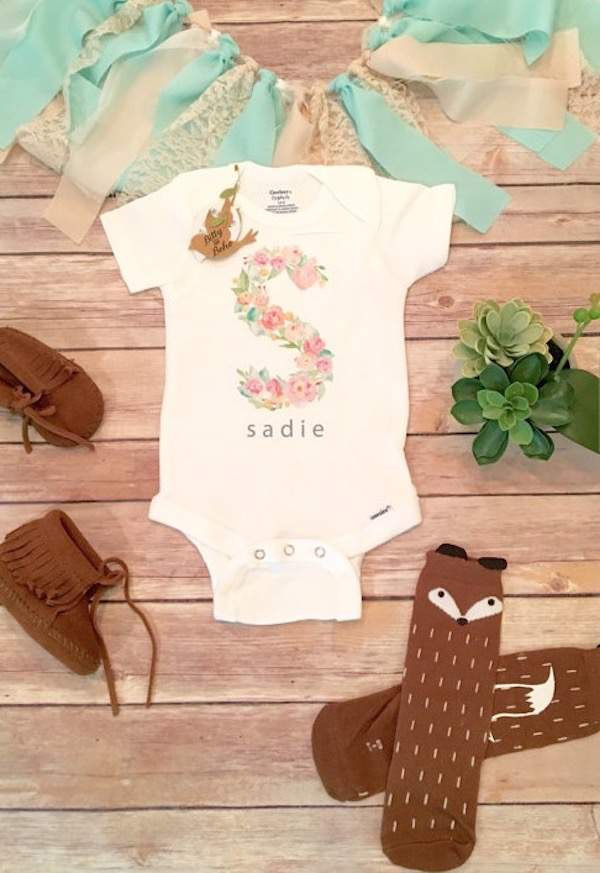 Big, bigger, biggest – sister, brother, cousin – these custom hand-painted shirts ($24) are perfect for family photos, bridal shower gifts, and pregnancy announcements.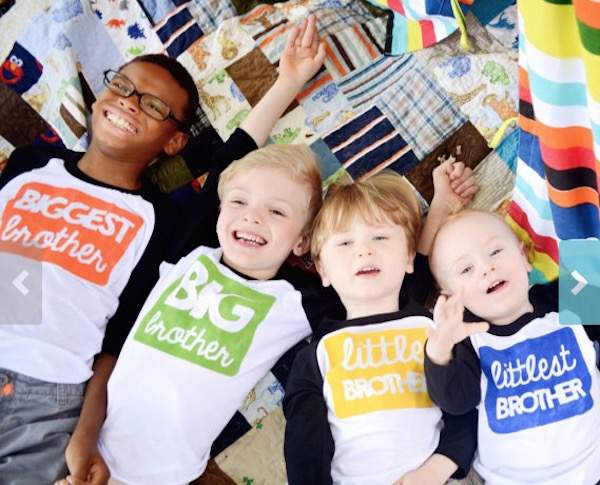 Make everyone's holiday with this reindeer hat ($26.10).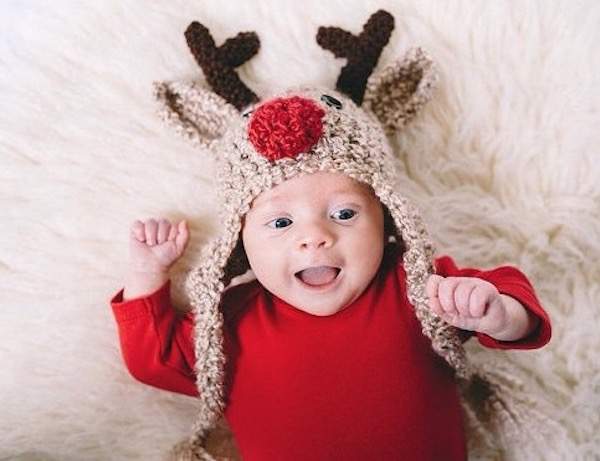 I have two sons Benjamin and Hudson ages 10 and 6. Who knew these faux fur beanbags from Pottery Barn Teen would be such a hit? Shhhh…don't tell them…but I lounge on them when the boys go off to bed. 20% OFF + free shipping on your PBTeen order, use code WISHLIST at checkout (I bought the slipcover + beanbag insert together in size Large $160).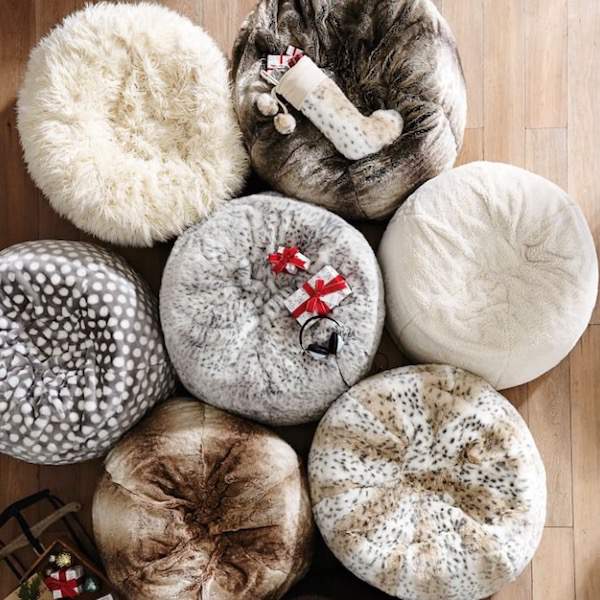 YES YES YES Mom's #MCM (Man Crush Monday) tee!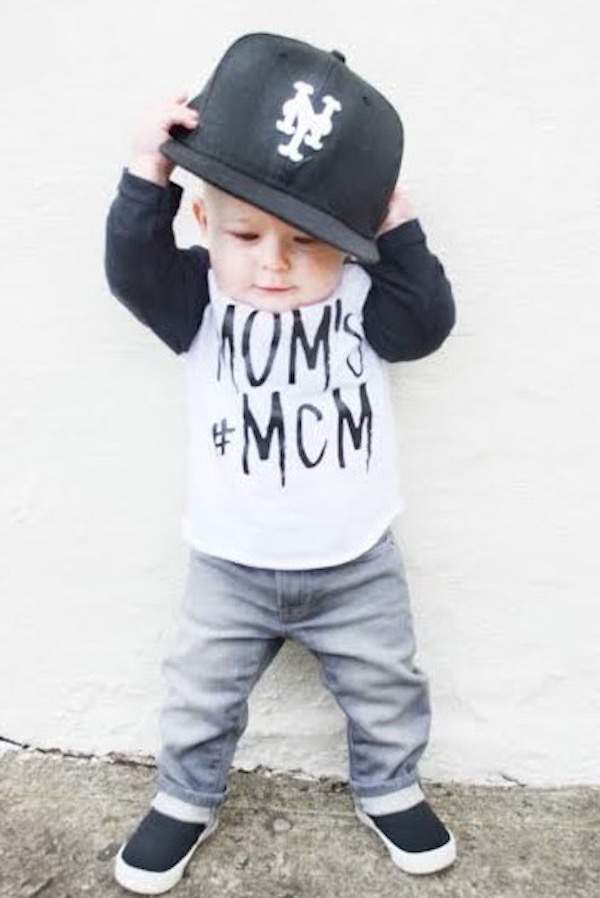 Let's not forget her fur babies. I love these custom dog and cat beds at Etsy (starting at $94.99, varying by size). Not only are they unique but the cover is washable and the flippable design offers the bed a new look in seconds by just flipping it. You select from their fun fabrics and name embroidery is included. Include the following in the comment section when you checkout: your choices for inside center, inside bolster, cording, outside bolster, bottom center, your pet's name, and embroidery color.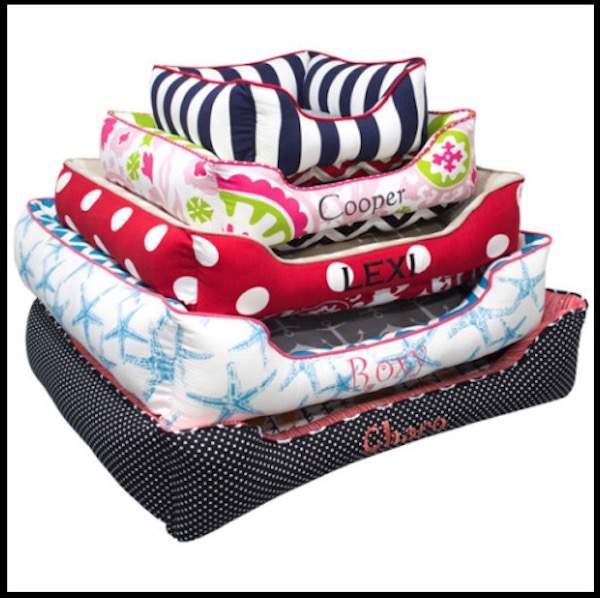 Check out these personalized dog bowls (Large $39.95) from Etsy.
If you know someone who is trying to conceive, currently pregnant, or postpartum, please gift them the book I co-authored with Mary Shomon, Your Healthy Pregnancy with Thyroid Disease: A Guide to Fertility, Pregnancy, and Postpartum Wellness ($11.57). When doctors told me I would never go on to have a healthy pregnancy after I miscarried needlessly from maternal hypothyroidism, I proved them wrong and had my second son Hudson (yes this is my cutie in the photo). Mary and I interviewed the world's leading experts to give every woman all she needs to know about lab testing, optimal ranges, dietary changes, supplements and more. She'll know even more than her doctors about having miracle babies with thyroid disease, now I can't think of a more precious gift than that.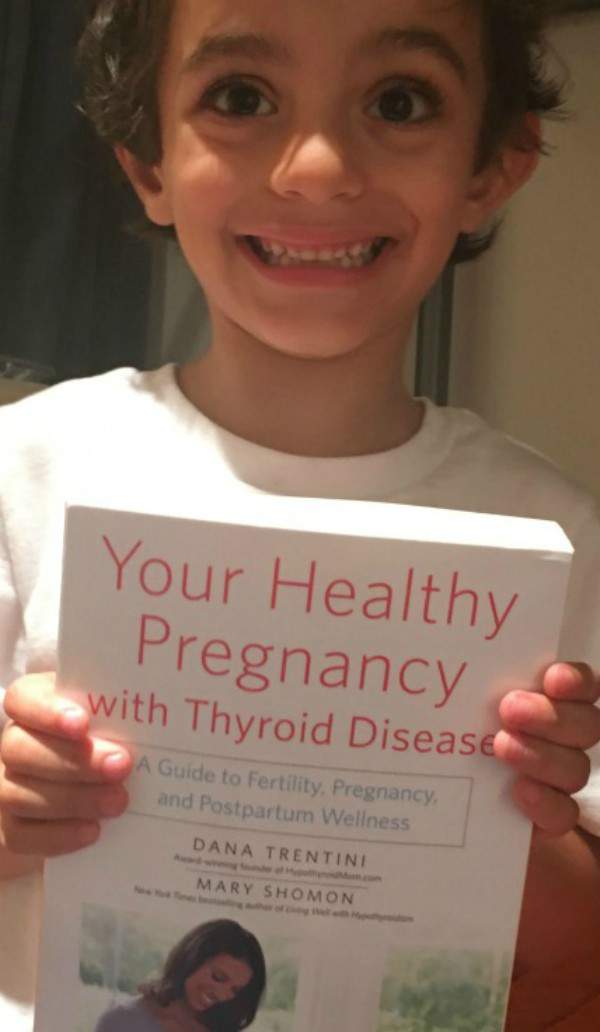 Thanks to the internet, we know we are not alone
Dear Santa, I've been good all year. Okay, most of the time. Once in a while. Never mind, I'll buy my own stuff.
Hypothyroid Mom has 2,655,754 monthly pageviews with 807,152 monthly unique visitors from 223 countries in the world and a Hypothyroid Mom Facebook page with close to one million followers. The internet is a blessing. We know now that we are not alone.
I LOVE my 27″ iMac ($1,599.99). I really can't imagine life without it.
The iPhone 7
 (unlocked 128 GB Gold $794.98) and 7 Plus
 (unlocked 32 GB Rose Gold $932) are here.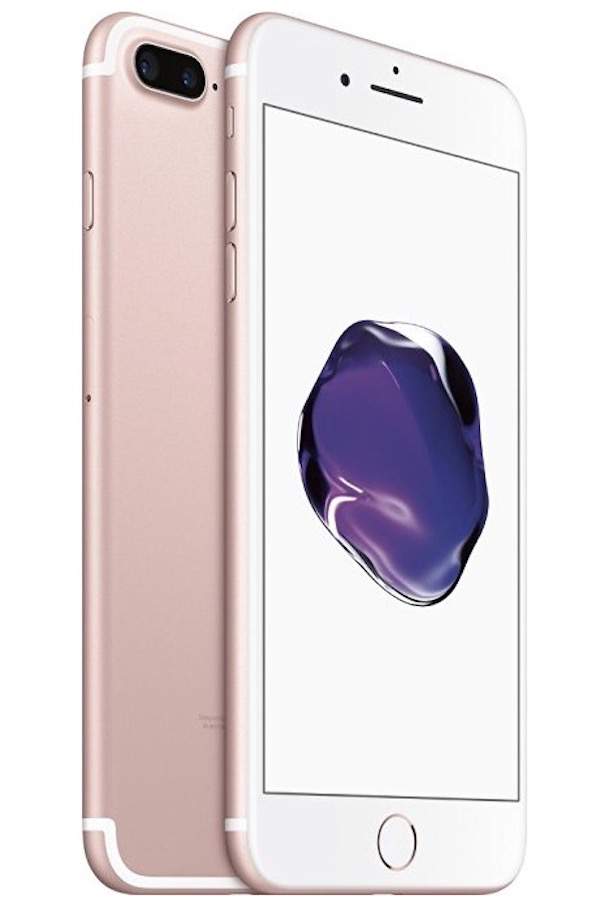 Apple unveiled the new MacBook Pro on October 27, 2016. It's faster and more powerful than before, yet remarkably thinner and lighter. It has the brightest, most colorful Mac notebook display ever. And it introduces the Touch Bar – a Multi-Touch enabled strip of glass built in the keyboard for instant access to the tools you want. The all-new lineup – Macbook Pro 13″ Display ($1,399.99), Macbook Pro With Touch Bar 13″ Display ($1,999.99) and the Macbook Pro With Touch Bar 15″ Display ($2,799.99). Best Buy is great to shop for Black Friday and Cyber Monday deals.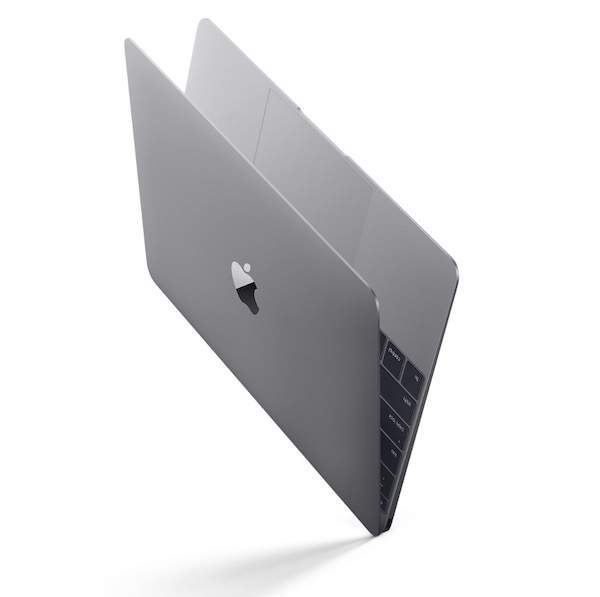 Apple Watch Nike+ ($399) arrived October 28, 2016 and it has an all-new Nike+ Run Club App which makes it perfect if you have someone in your life who loves to run. This watch has a built-in GPS, heart rate sensor, comprehensive workout App and it's water resistant.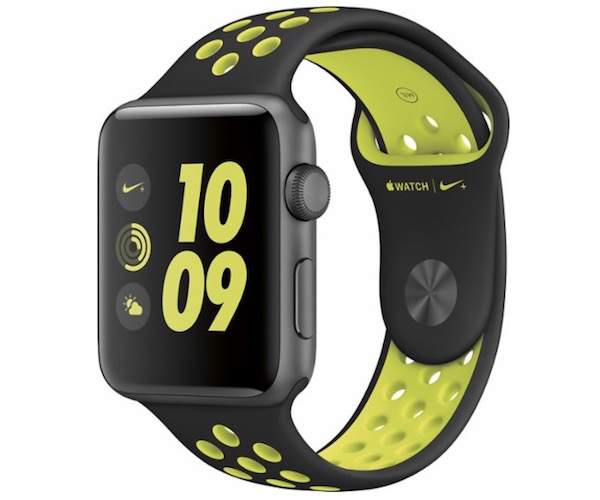 Thanks to every book on my list of Hypothyroid Mom's Favorite Thyroid Books, I rose back up to healthy and I am thankful. Of course paperback books are a wonderful option for a holiday gift but if your loved one prefers to read with a Kindle then here are some ideas. I still love the Kindle Paperwhite E-reader
 ($99.99). It's the best-selling Kindle at Amazon 4.5 out of 5 star rating from 30,282 customer reviews. However if your loved one stays on top of the latest technology then the latest Kindle Oasis
 ($289.99) is for her. The Kindle Oasis is the thinnest and lightest Kindle ever with a leather charging cover with months of battery life. No glare in bright sunlight, won't tire your eyes in the dark, translates passages instantly, and oh did I mention the Kindle Oasis is one of Oprah's Favorite Things 2016 at Amazon.
This marble skin at Etsy ($17.95) looks so chic. It will make her MacBook laptop so unique. In the drop-down menu select your device for proper sizing: 11″ MacBook Air, 13″ MacBook Air, 13″ MacBook Pro, 13″ Mac Pro Retina, 15″ MacBook Pro, 15″ Mac Pro Retina, or 12″ New MacBook.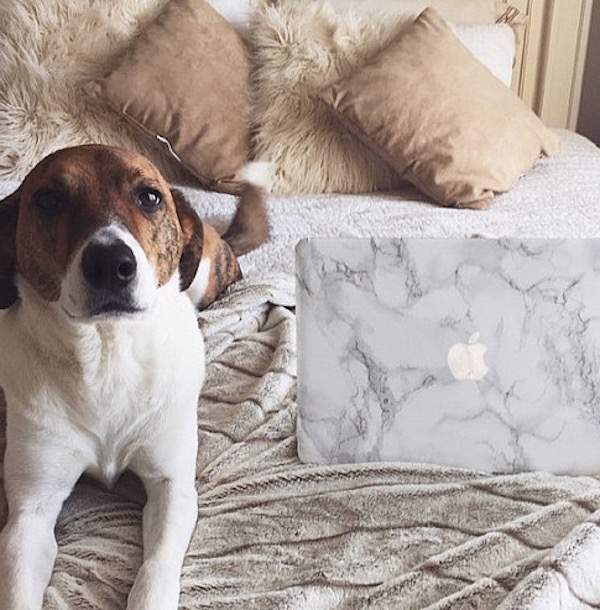 As I type this article I glance over at this Oliver Gal canvas art (starting at $84.26, varying by size) that I have hanging near my desk. I purchased the largest size a few months ago and I love every inch of it more than I can explain. It's gorgeous and vibrant but more than that it reminds me to slow down and take care of myself every single time I look at it, and that's an incredibly important reminder for a hypothyroid mom.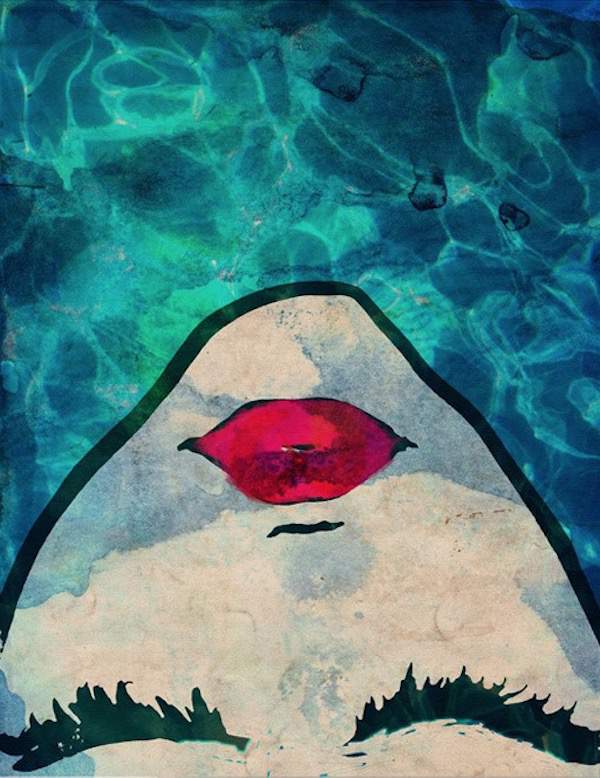 When in doubt, personalize it
Your present will be all the more meaningful to me if you had to trample people on Black Friday in order to get it.
I know. I know. I hate going shopping in stores on Black Friday. I actually hate going in crowded stores to shop during the holidays. Period. I especially hate the insanity of shopping mall parking lots at this time of year.
This is why I do my holiday shopping online and yes you can find great deals online too.
Show a hypothyroid mom you put thought into her gift. You can never go wrong with a personalized present.
Love this monogram pendant necklace ($38) at Anthropologie.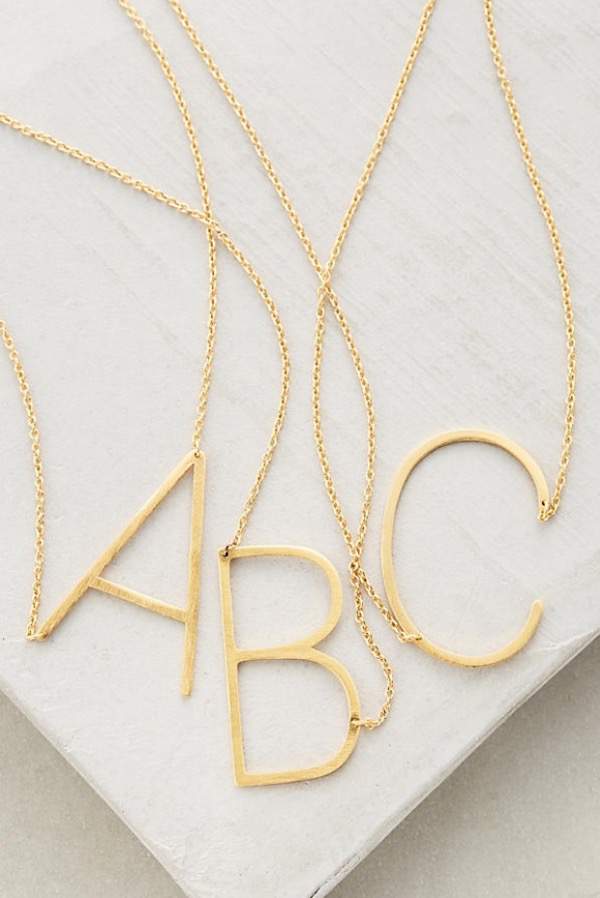 Etsy has beautiful jewelry. Here are some of my favorites from some of the top rated sellers on Etsy.
I love this personalized gemstone (starting at $50, varying by number of gems) beauty. This necklace comes priced with the large "Mother" birthstone included. Select the number of smaller "Kids" birthstones from the drop down menu that you wish and the metal & length. In the "Message to Seller" text box at checkout, include birthstones (or birth months if you are unsure of the birthstones) for the "Mother" and "Kids" stones.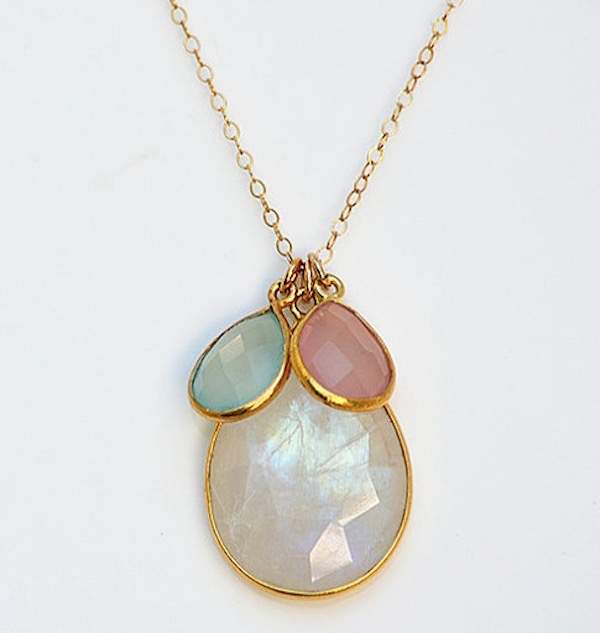 I love tassels and these tassel monogram acrylic necklace (starting at $20.95, varying by color and type of monogram) stand out.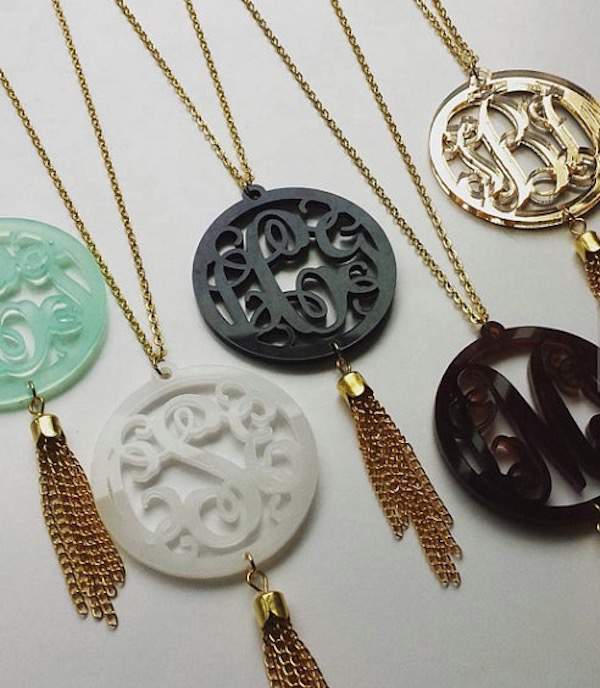 What a perfect gift for the hostess, this hand stamped serving spoon and fork set ($40). Let the seller know if you wish to have your own personalized wording in the "notes to seller" section at checkout.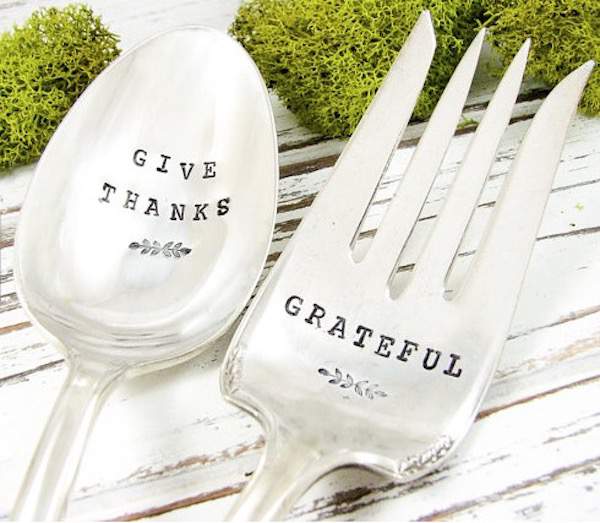 What a great monogrammed clutch purse ($30) made with vegan leather and a chain so it can be used as a crossbody bag. They would also be perfect as bridesmaid gifts.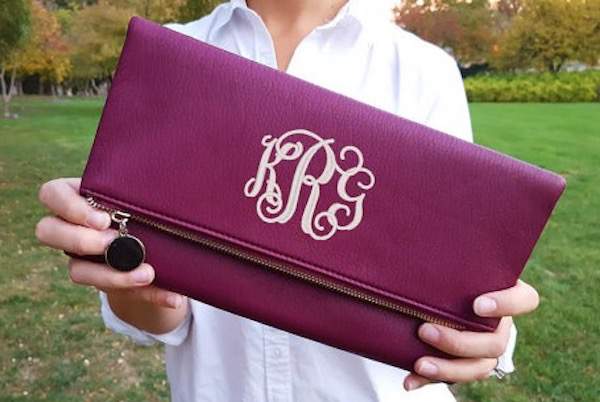 These monogrammed pillow cases ($20) are amazing. Can you just imagine giving these to a pregnant mama! Select the monogram color – gold, silver, black.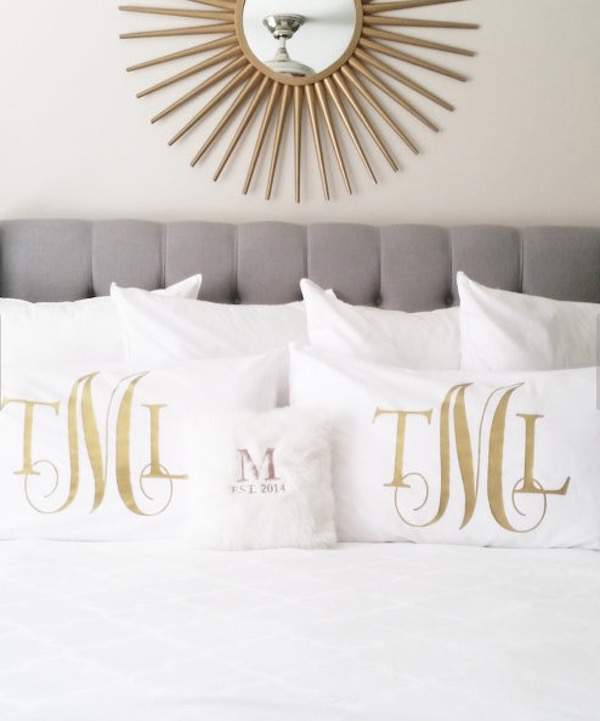 I would love these stacking name rings ($29 each ring) with my sons' names on them.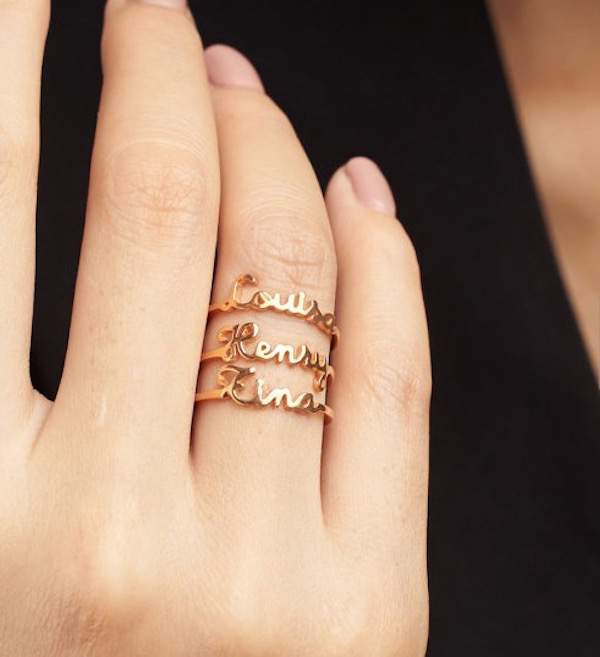 These are gorgeous 14k gold initial stacking rings ($99.24 each ring) available in rose gold, white gold, and yellow gold. I would love 2 rings with my sons' initials along with 2 or 3 simple spacer rings. Or if you are giving this to your sweetheart, you could order two rings with your initial and hers/his and another ring in the middle with a heart on it. The possibilities are endless. Leave a note in the "Message to Seller" at checkout with the letter(s) and/or symbol(s) you would like.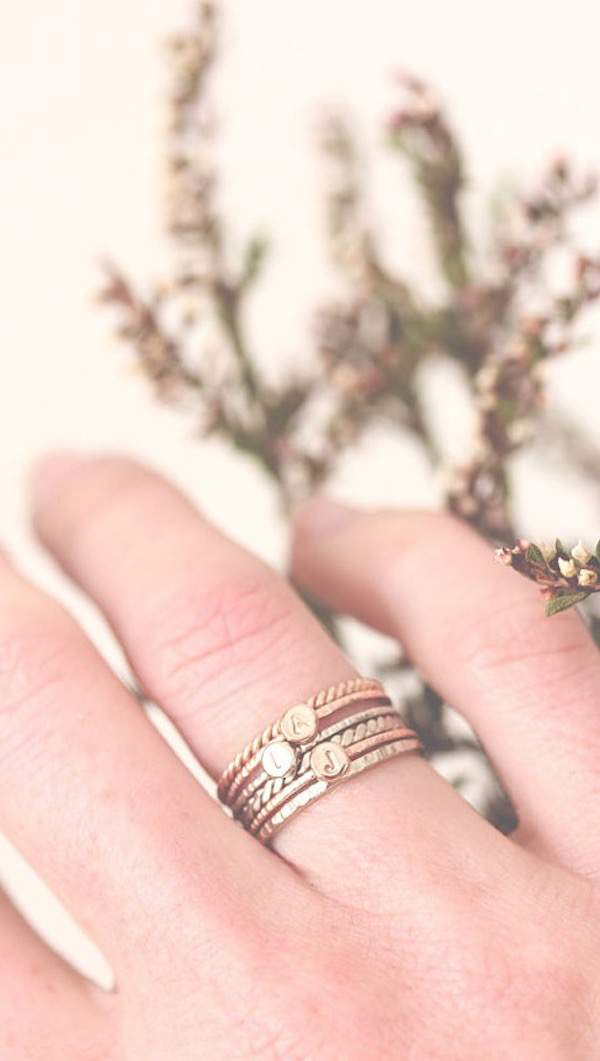 I 

♥

 butterflies
Who knew that little butterfly-shaped thyroid gland at the base of my neck could change my life so completely?
If you've ever reached rock bottom with hypothyroidism where you can't keep your eyes open and function each day, you know there are no words to describe it. Inch by inch I've climbed my way back out of that hole. Thanks to figuring out all the pieces of the thyroid puzzle that I write about at Hypothyroid Mom, I actually feel more fabulous today at 46 years old than I ever did at 30. I know hope is real because hope happened to me.
Butterflies ROCK.
Here are some of the most incredible butterfly-inspired gifts that every hypothyroid mom will adore.
Having met on their first day of London College of Fashion, best friends Lesa Bennett and Jemma Fennings founded Olivia Burton in 2012 after spotting a gap in the market for affordable, stylish and fashion-led watches. Here's a beautiful one in rose gold with butterflies ($150).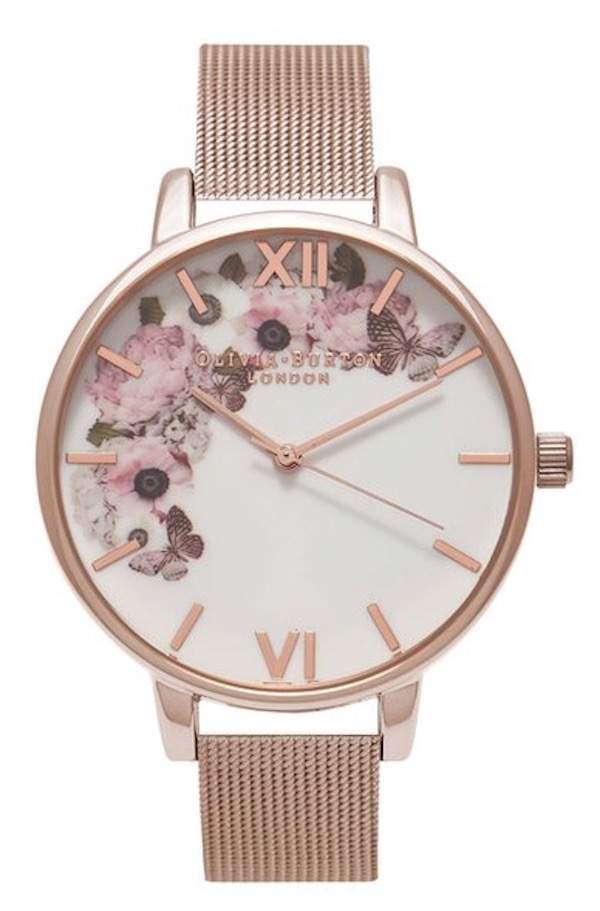 The Gien Azur Dinner Collection ($55 dinner plate, they also have matching dessert plates, mugs, cups and saucers) at Anthropologie is beautiful.
Who doesn't remember the television series Sex and the City and Carrie Bradshaw's love for Manolo Blank heels! I found this butterfly clutch ($957) that Carrie would love from her favorite designer. I really wish that I could afford this clutch but if there is someone out there who wants to buy this for me, please do!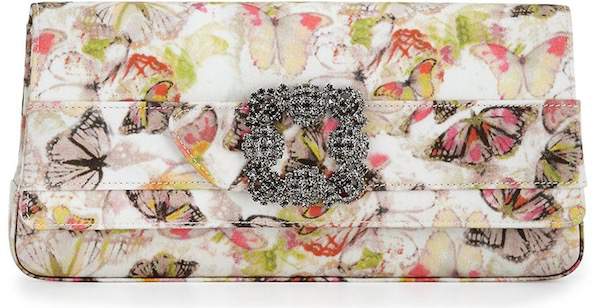 Alexander McQueen was one of the most iconic fashion designers of all time. The fashion label that bears his name is alive and strong since his death in 2010. Butterflies have clearly inspired the Alexander McQueen team the last few seasons because they have several incredible butterfly pieces. This skull sequined butterfly box clutch has been quickly selling out everywhere I search for them as I type this article and then oh joy I found one at matchesfashion.com ($2,519 low in stock). I almost fainted at the price but hey it's Alexander McQueen (a girl can dream).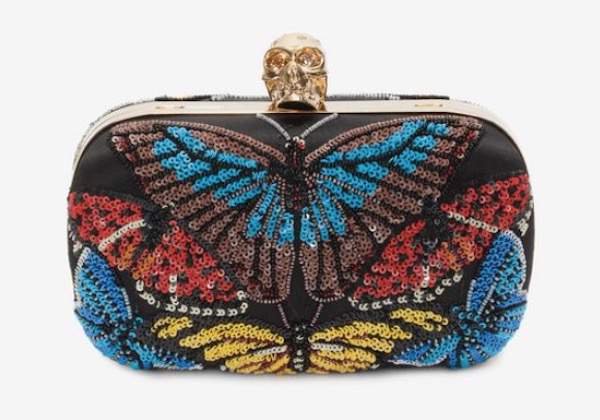 These Alice & Olivia Natalie Suede Caged Sandals with butterfly cutout are incredible! They too were selling out as I created this article but I found a few sizes left here online at Barneys Warehouse (sale $219). Yes I know the heels are high and my feet will start to hurt, but I will look smokin' hot for those 15 minutes I enter the party with a pair of these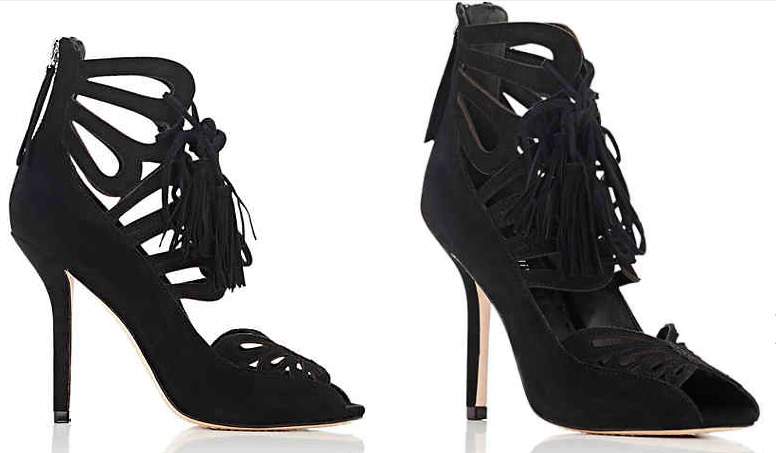 or these butterfly studded heels from Christian Louboutin at Bergdorf Goodman ($995). Who doesn't love red soles!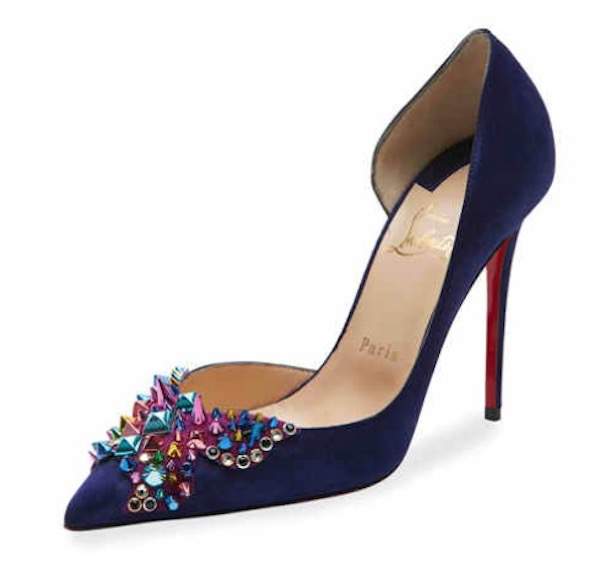 Then I will switch into my flats. Young British fashion designer Sophia Webster has become a rapidly rising star since she launched her label in 2013. She has many different butterfly-inspired shoes and these butterfly-flats are perfect. They are still available in a few sizes at Neiman Marcus ($350). I also found them at Net-a-Porter ($350) but they are low in stock so purchase your size soon.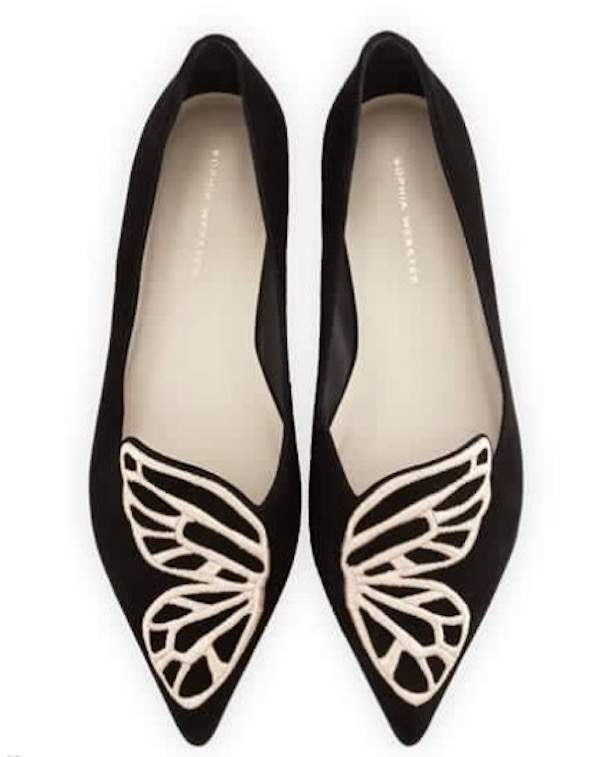 I want this Sophia Webster butterfly wristlet clutch! I couldn't find it anywhere because every time I went back to check they were sold out but I found this one place left but with low stock so grab it ($375).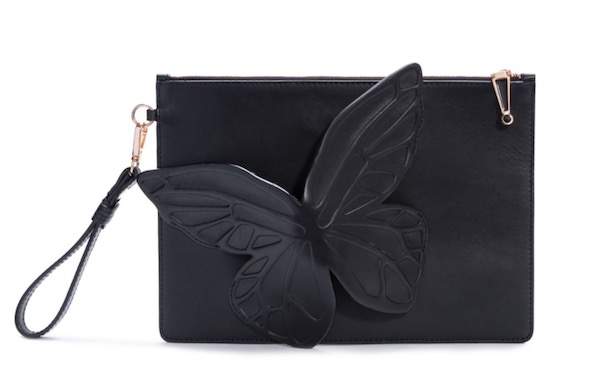 I love shopping online at Revolve. They have great trendy clothing and accessories. This Fraser Sterling butterfly choker ($70) caught my eye.
Chokers are all the rage right now and this Frasier Sterling butterfly bowtie choker at Nasty Gal is adorable. Only $15 right now!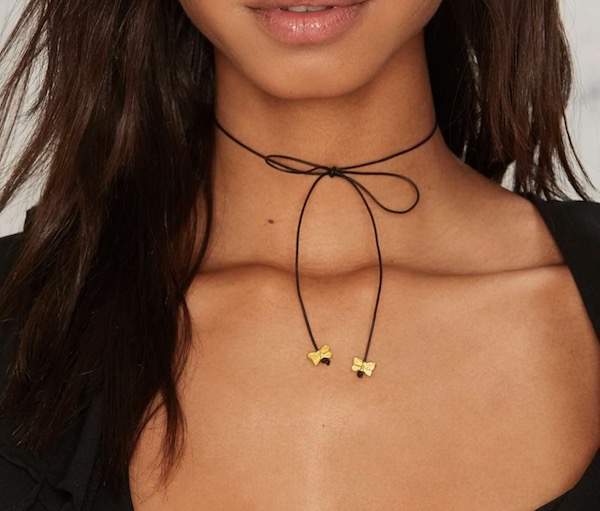 I saved the best for last. Oh how I wish…