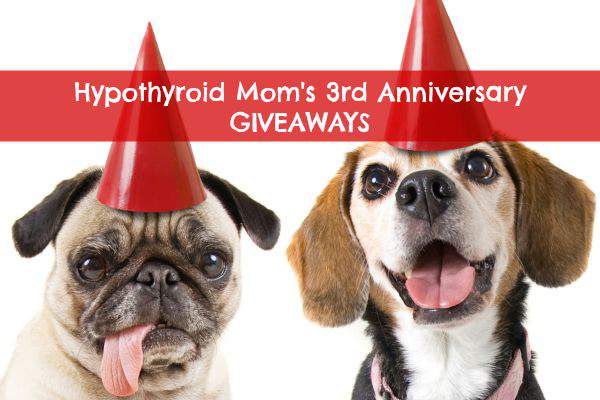 It's HERE!
HYPOTHYROID MOM'S
3rd ANNIVERSARY!
Today is a very emotional day for me. This day three years ago October 1st, 2012, I woke up very early to make sure my blog was ready for its debut. When it went live that morning friends and family visited my site for the first time and shared it with all their friends and family. By the end of the day I was amazed at all the comments my first Hypothyroid Mom blog post received. I am thankful to all the special people in my life who made the first day of Hypothyroid Mom a success. I am a lucky girl to have such great family and friends.
When I launched Hypothyroid Mom I had no idea the impact it would have all across the globe.
Hypothyroid Mom has 2,556,197 monthly pageviews with 743,580 monthly unique visitors from 213 countries in the world.
I dreamed of a blog that would bring hypothyroidism sufferers together from all across the world. I dreamed of a blog that would reach each and every one of you to let you know you are not alone. Thanks to all of you, Hypothyroid Mom is even better than I dreamed.
So now it's time to celebrate our third anniversary with a month of giveaways to let you know how much I appreciate your support. All month long I will have new surprises, so be sure to visit throughout the month to join Hypothyroid Mom's 3rd Anniversary GIVEAWAYS!
Hypothyroid Mom was born
I solemnly swear to be the best and most honorable parent I can be
until you mess with my children.
Then, I swear I'll show you 50 shades of crazy and one mad
WARRIOR MOM.
I was diagnosed with hypothyroidism following the birth of my first son Benjamin in 2006. I was minding my own business following my doctor's thyroid protocol. I trusted my doctors never once thinking they might not know everything there was to know about hypothyroidism. I trusted them as the experts especially when I became pregnant again in late 2008. I assumed that in New York City, one of the greatest cities in the world, my doctors would have all the answers.
In my first trimester, I was overcome by a sick, tired, weak feeling. I recall the night I said, "I am worried that something is wrong with the baby." My body was whispering a warning to me, but I trusted my doctors and didn't question them when they responded that my thyroid levels were safe for pregnancy and that it was normal in early pregnancy to be tired. Somehow this "sick, tired, weak" feeling didn't seem normal but I disregarded my body's warning. In hindsight, I was also too sick and exhausted to do the research to help myself.
I would discover that my Ivy League medical school trained and top awarded doctors did not know enough about hypothyroidism, especially the dangers of hypothyroidism in pregnancy. Under their care my TSH soared above the recommended reference range for pregnancy endangering the life of my fetus and I miscarried.
The day I lay on a medical exam table awaiting a D&C to remove my unborn baby from my body, I stared up at the ceiling with tears streaming down my face and vowed I would learn everything there was to know about hypothyroidism and warn people everywhere.
I researched thyroid disease all day and all night. I got so thyroid healthy that at age 40 I became pregnant naturally with my younger son Hudson born October 2010.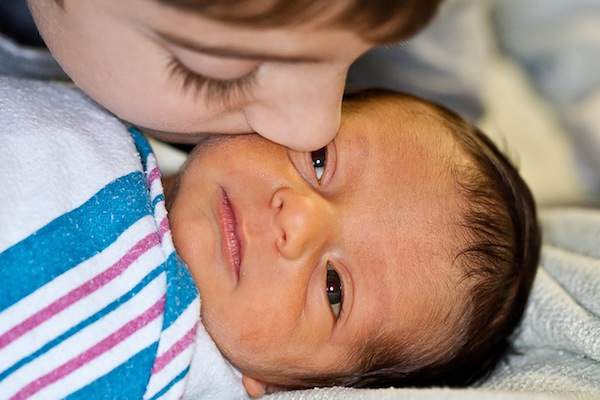 On October 1st, 2012 I launched Hypothyroid Mom in memory of the unborn baby I lost to maternal hypothyroidism and in honor of my two boys who beat the odds and made it to the world. I intentionally timed the launch of Hypothyroid Mom in October to coincide with National Pregnancy & Infant Loss Awareness Month. Now you see why the month of October is so meaningful to me.
My vow will finally be fulfilled the day my new book Your Healthy Pregnancy with Thyroid Disease: A Guide to Fertility, Pregnancy & Postpartum Wellness releases in the Spring of 2016 from Perseus Books/Da Capo Press. I am co-authoring this book with my thyroid hero Mary Shomon and it is truly a dream come true.
I created Hypothyroid Mom to show my lost child how sorry I am that I failed to protect us.
I know my child watches over me when I write at Hypothyroid Mom and my child is proud of me.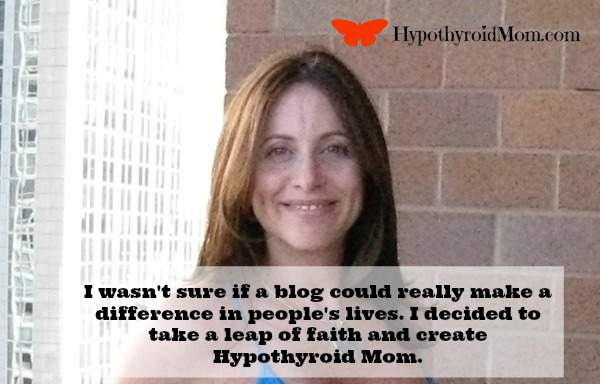 Hypothyroid Mom's 3rd Anniversary GIVEAWAYS
Who knew that little butterfly-shaped thyroid gland at the base of our necks could affect our lives so completely?
I thought long and hard about this first giveaway. I wanted a prize that was very meaningful to me. This is the perfect prize.
One lucky person will win this butterfly pendant in sterling silver on a 16″ chain from Tiffany & Co. worth $225.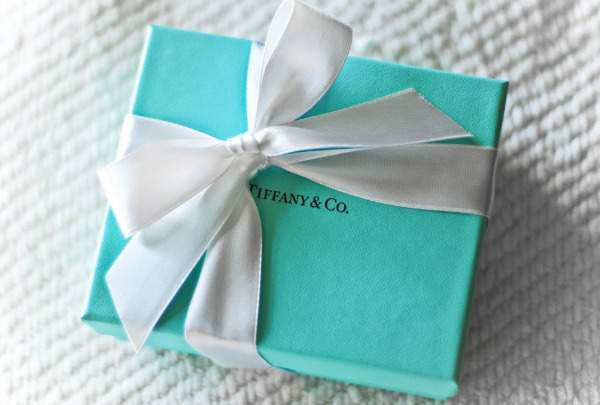 Enter for your chance to win by completing this form below. Your entry is free and everyone in every country of the world is invited to participate. The giveaway will end on Thursday, October 8 at 9PM ET. The winner will be contacted by email and listed here in this post.
This giveaway ended in October 2015.