It's HERE!
HYPOTHYROID MOM'S
2nd ANNIVERSARY!
Today is a very emotional day for me. This day two years ago October 1st, 2012, I woke up very early to make sure my blog was ready for its debut. When it went live that morning friends and family visited my site for the first time and shared it with all their friends and family. By the end of the day I was amazed at all the comments my first Hypothyroid Mom blog post received. I am thankful to all the special people in my life who made the first day of Hypothyroid Mom a success. I am a lucky girl to have such great family and friends.
When I launched Hypothyroid Mom I had no idea the impact it would have all across the globe.
Hypothyroid Mom has 601,707 monthly pageviews with 173,672 monthly unique visitors from 182 countries in the world.
I dreamed of a blog that would bring hypothyroidism sufferers together from all across the world. I dreamed of a blog that would reach each and every one of you to let you know you are not alone. Thanks to all of you, Hypothyroid Mom is even better than I dreamed.
So now it's time to celebrate our second anniversary with a month of giveaways to let you know how much I appreciate your support. All month long I will have new surprises, so be sure to visit throughout the month to join Hypothyroid Mom's 2nd Anniversary GIVEAWAYS!
Creation of Hypothyroid Mom
I solemnly swear to be the best and most honorable parent I can be…
until you mess with my children.
Then, I swear I'll show you 50 shades of crazy and one mad
WARRIOR MOM.
I was diagnosed with hypothyroidism following the birth of my first son Benjamin in 2006. I was minding my own business following my doctor's thyroid protocol. I trusted my doctors never once thinking they might not know everything there was to know about hypothyroidism. I trusted them as the experts especially when I became pregnant again in late 2008. I assumed that in New York City, one of the greatest cities in the world, my doctors would have all the answers.
In my first trimester, I was overcome by a sick, tired, weak feeling. I recall the night I told my husband, "I am worried that something is wrong with the baby." My body was whispering a warning to me, but I trusted my doctors and didn't question them when they responded that my thyroid levels were safe for pregnancy and that it was normal in early pregnancy to be tired. Somehow this "sick, tired, weak" feeling didn't seem normal but I disregarded my body's warning. In hindsight, I was also too sick and exhausted to do the research to help myself.
I would discover that my Ivy League medical school trained and top awarded doctors did not know enough about hypothyroidism, especially the dangers of hypothyroidism in pregnancy. Under their care my TSH soared above the recommended reference range for pregnancy endangering the life of my fetus and I miscarried.
The day I stumbled upon New York Times bestselling author Mary Shomon's book Living Well With Hypothyroidism: What Your Doctor Doesn't Tell You…That You Need To Know  was a miracle. Following my miscarriage, my hypothyroidism symptoms worsened so dramatically that I struggled to stay awake to care for my young son. I felt like I had been dropped in a deep dark hole.
This book was my gut-wrenching 'Aha!' moment. I realized that I lost my child all because my doctors did not know how to optimally treat my hypothyroidism. I sobbed for days.
Mary Shomon is About.com's Thyroid Disease Expert. I contacted Mary directly for consultation services. I wanted another child but didn't want to risk having the same thing happen again. Thanks to personalized telephone thyroid coaching sessions with her, I got so thyroid healthy that at age 40 I became pregnant naturally with my younger son Hudson born October 2010.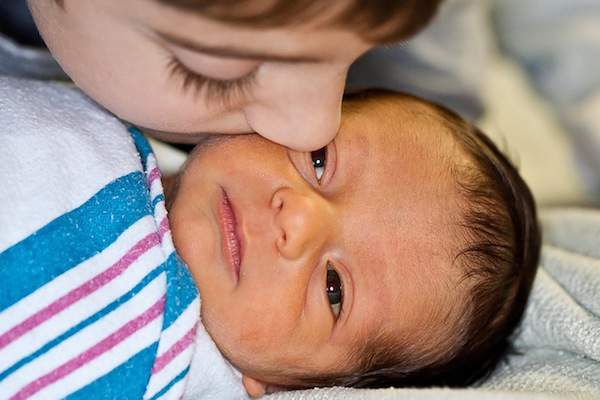 The day I lost my unborn baby needlessly to hypothyroidism, I vowed to research everything I could about this condition and warn women everywhere.
I failed to be an advocate for my child.
I have to live with that regret the rest of my life.
I fulfilled my vow on October 1st, 2012 when I launched Hypothyroid Mom in memory of the unborn I lost to maternal hypothyroidism and in honor of my two boys who beat the odds and made it to the world. I intentionally timed the launch of Hypothyroid Mom in October to coincide with National Pregnancy & Infant Loss Awareness Month.
I created Hypothyroid Mom to show my unborn child how sorry I am that I did not better protect us by doing everything in my power to advocate for women with thyroid disease and their babies across the globe.
I know my child watches over me when I write at Hypothyroid Mom and my child is proud of me.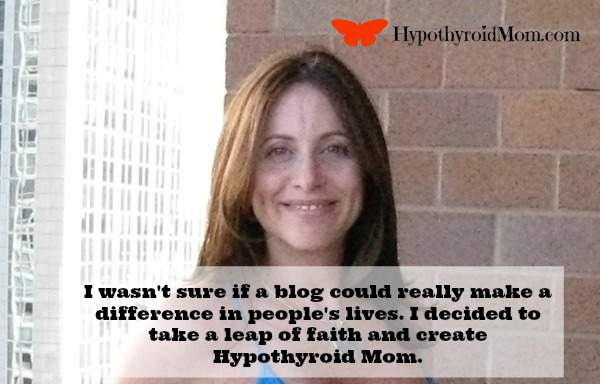 Hypothyroid Mom's 2nd Anniversary GIVEAWAYS!
I thought long and hard about this first giveaway. I wanted a prize that was very meaningful to me. This is the perfect prize.
Thank you to Mary Shomon for generously offering these incredible prizes. This first giveaway will change the life of one lucky winner.
30 Minute Thyroid Coaching Session
with Mary Shomon (valued at $100)
Plus
Mary Shomon's book Living Well With Hypothyroidism
Mary Shomon's individual 30-minute thyroid coaching session will be done by telephone or Skype phone for international calls. Since Mary's book Living Well With Hypothyroidism is so popular, it's possible the winner of this prize has already read it. In that case, the winner will pick one book of their choice from Mary's impressive list of thyroid books.

This is a particularly meaningful prize for me because Mary's book and individual telephone thyroid coaching sessions changed my life. I hope the same for this lucky winner.
Enter for your chance to win by completing this form below. This giveaway is for subscribers to the FREE Hypothyroid Mom mailing list. If you're not already a subscriber, it's easy to subscribe when you enter the giveaway below. The Hypothyroid Mom mailing list keeps subscribers up-to-date on thyroid news with a Hypothyroid Mom e-newsletter. Your entry is free. The giveaway will end on Sunday, October 5 at 9PM ET. The winner will be contacted by email and listed here in this post.
If you have difficulty entering the giveaway on a mobile device, try turning your mobile horizontally so that the giveaway fits on the screen with the login button visible.
Thanks to all of you for making Hypothyroid Mom such a wonderful community. I am blessed to know you all.