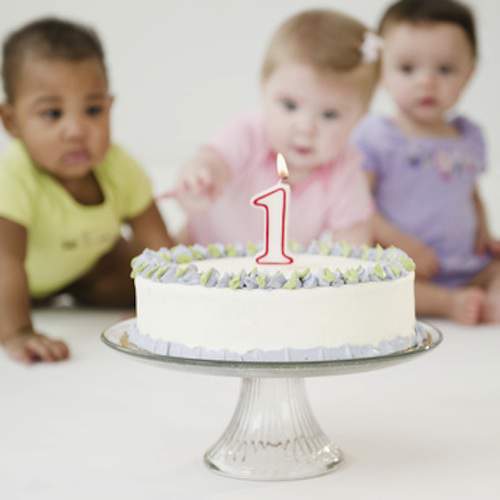 It's HERE!
HYPOTHYROID MOM'S
1st BIRTHDAY!
Today is a very emotional day for me. This day last year October 1st, 2012, I woke up very early to make sure my blog was ready for its debut. When it went live that morning friends and family visited my site for the first time and shared it with all their friends and family. By the end of the day I was amazed at all the comments my first Hypothyroid Mom blog post received. I am thankful to all the special people in my life who made the first day of Hypothyroid Mom a success. I am a lucky girl to have such great family and friends.
My older son Benjamin was 6 years old when Hypothyroid Mom launched and my younger son Hudson was almost 2. Benjamin could feel something important was happening. He heard us discussing Hypothyroid Mom. He asked my husband if he could be part of my blog and left this message for me in the comments section of my first blog post.
BENJAMIN says:

October 2, 2012 at 8:34 pm

ILIK TO PLAY WIF MI MOMMY I DONT NO WAT MY MOMMY LIKS TO DO BOT MY MOMMY NOS ABAT ME ALL ABALT ME I GO TO SCOOL I LIK SCOOL ITS FUN ALL ABUT MY DADDY MY DADDY LIK MOVES HE LIKS PLAYNG WIF ME AND HODSON ALL ABALT HODSON HE GETS ME HE LIKS ME DAT HE GETS SAD WEN I GO NAME BENJAMIN
The first few years of Benjamin's life I suffered with intense hypothyroidism symptoms. I always wonder how Benjamin dealt in those early years having a mom suffering with a chronic illness. I imagine it was hard for him to have a mother too tired to play. It turns out this blog has been a great blessing for my family. Benjamin is one of my greatest supporters. One day when I visited his school, his teachers and friends knew all about his mommy's blog Hypothyroid Mom. He is so proud.
Benjamin is now 7 years old and Hudson is almost 3. Benjamin loves to play the computer game Minecraft and he loves to videotape himself playing his game. You can imagine my surprise when I found this video among his collection.
[youtube]http://youtu.be/enN8iYpBZMU[/youtube]
When I launched Hypothyroid Mom I had no idea the impact it would have all across the globe.
Hypothyroid Mom has 240,446 monthly pageviews with 71,152 monthly unique visitors from 162 countries in the world.
I dreamed of a blog that would bring hypothyroidism sufferers together from all across the world. I dreamed of a blog that would reach each and every one of you to let you know you are not alone. Thanks to all of you, Hypothyroid Mom is even better than I dreamed.
So now it's time to celebrate our first birthday with a month of giveaways to let you know how much I appreciate your support. Every week this month I will have new surprises, so be sure to visit throughout the month to join my 5-part series: Hypothyroid Mom's Birthday GIVEAWAYS.
I thought long and hard about this first giveaway. I wanted a prize that was very meaningful to me. This is the perfect prize.
"Beautiful Inside and Out" by Gena Lee Nolin & Mary Shomon
I am so excited to read Gena Lee Nolin and Mary Shomon's new book Beautiful Inside and Out: Conquering Thyroid Disease with a Healthy, Happy, "Thyroid Sexy" Life. Their book will be released on October 8.
Actress and model Gena Lee Nolin has gone public with her struggle with Hashimoto's disease and hypothyroidism. She is the first internationally-known celebrity to tackle worldwide thyroid awareness as a personal mission. Her Thyroid Sexy Facebook page ROCKS! Who knew all those years ago when I watched Gena on the popular series "Baywatch" that she would be sharing my blog with her fans. It's amazing how life turns out.
I am thankful to Gena for sharing my Hypothyroid Mom articles with her fans on Facebook. Thanks to Gena and her page administrator Linda, my article 300+ Hypothyroidism Symptoms…Yes REALLY has over 8,000 Facebook Likes and my article Mental Disorder or Undiagnosed Hypothyroidism has over 5,000. Thank you Gena and Linda so much.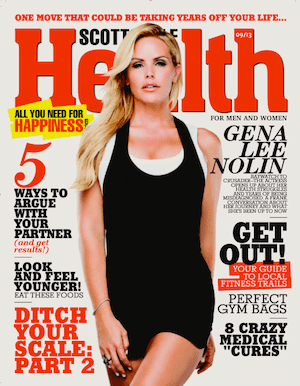 When I was at my lowest point with extreme hypothyroidism symptoms following the miscarriage of my baby in early 2009, I fell into such darkness that I worried I would never get back up. I came across internationally-known thyroid patient advocate Mary Shomon's best selling book Living Well With Hypothyroidism: What Your Doctor Doesn't Tell You…That You Need To Know. Thanks to consultation services with Mary, I got so healthy that I got pregnant naturally at the age of 40 with my younger son Hudson born October 2010.
Mary interviewed me about my blog Hypothyroid Mom for the award-winning About.com Thyroid Disease website. After all the years reading Mary's site, I had tears streaming down my face to see my name on her website. HypothyroidMom: Thyroid Advocacy Blog.
So you see Gena and Mary's new book is a very meaningful prize for my first giveaway.
Hypothyroid Mom's 1st Birthday GIVEAWAY
To celebrate I'm giving away TEN copies of Gena and Mary's book.
Beautiful Inside and Out: Conquering Thyroid Disease with a Healthy, Happy, "Thyroid Sexy" Life
PLUS
2 Hours of Free Thyroid Teleseminars!
So in addition to getting a free copy of the book, you're going to get exclusive access to MP3 copies of Mary and Gena's two pre-publication teleseminars. Two hours of free thyroid Teleseminars in addition to a copy of the book!!
Enter for your chance to win by completing this form below. Your entry is free. The giveaway will end on Sunday, October 6 at 9PM EST. The TEN WINNERS will be contacted by email and listed here in this post on Monday, October 7.
Thank you for supporting Hypothyroid Mom.
Now let's celebrate with GIVEAWAYS all through October!