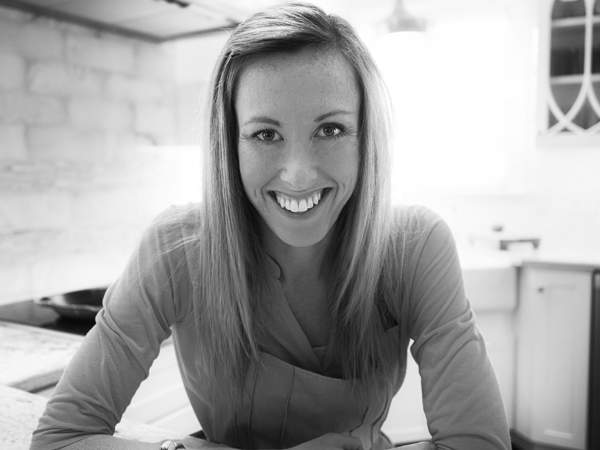 My mouth watered as I looked through the images of food at Everyday Ungrained. I knew instantly that I had to share Jennifer's story.
Written by Jennifer Matthews, founder of Everyday Ungrained
HOW IT ALL BEGAN
Upset stomach, heart palpitations, dizziness, panic attack, sleepless night. Upset stomach, heart palpitations, dizziness, panic attack, sleepless night. That was the routine for so many, many months. What was wrong with me? Was it anxiety? Did I just have IBS? Is this what happens when you get in your 30s and try to balance family and work?
Starting in October of 2012 I was no longer myself. I couldn't remember what it felt like to wake up and feel good. Every morning I woke up, my stomach would be very upset, my head would start spinning, and it was all I could do to get dressed for work and get my kids ready for daycare. I can recall driving them to school and thinking: "I need to pull over, I feel like I'm going to pass out. Just get through it. Just get through it. You can do it, Jennifer. You felt this way yesterday and everything was okay. Just keep driving."
My head felt detached from the rest of my body, as if surrounded by a dense fog. I'd get these weird sensations that made me panic. In meetings at work, I'd be looking someone right in the eye while they were talking and realize I had no idea what they were saying. I loved my job. I wanted to be there. I wanted to spend time laughing and playing with the kids. I wanted to enjoy going on dates with my husband. But mentally, I just wasn't there. I wasn't depressed, just afraid. Afraid of being alone and suddenly feeling sick. Afraid I wasn't going to always be the fun, energetic mom that I hoped to be. Afraid I would never be me again.
This was my everyday.
GETTING DIAGNOSED
After travelling 3 back-to-back work trips with an upset stomach and horrible vertigo, I went to my primary care doctor. She determined I had IBS, low platelets, and was hypothyroid. I also had an EKG done and it indicated a long QT (that scary heart condition you hear about when athletes randomly collapse and die during play).
I was referred to a hematologist for my platelets, a cardiologist for my heart, a gastroenterologist for my stomach and an endocrinologist for my thyroid.
After more blood work, I was diagnosed with Hashimoto's and thrombocytopenia (an autoimmune condition in which the body does not produce a normal number of platelets) and was told I was at high risk for pernicious anemia, lupus (which my mom has), rheumatoid arthritis, and a number of other autoimmune issues. My doctor increased my thyroid medicine and had me come back every couple of weeks to keep a check on my platelets and white blood cell count (which was often low).
A few more months went by and I just wasn't getting better, especially my stomach. Deep down, I knew there was more to my symptoms than IBS alone could account for.
Eventually, my gastroenterologist gave me a breath test for SIBO (Small Intestinal Bacteria Overload), which would indicate whether I had too many bacteria in my lower intestine. It sounds absurd, but when the test results came back positive, I remember crying tears of joy. It wasn't "just IBS"—it was something I could possibly control.
My doctor told me he would treat me with antibiotics, but that my symptoms would likely recur in three months to a year. Recur? I didn't want to go through that again, so I reached out to a nutritionist; she put me on a very strict diet to eliminate sugars and carbs (which feed the bad bacteria) and give my intestines a chance to heal. She informed me that it was a one- to three-year healing process. I went on a low-fodmap diet. I went from being a sweets-loving carboholic to living with virtually no carbs or sugars. I eliminated all grains, sugar, dairy and starchy vegetables.
For four months, my diet literally consisted of eggs, blueberries, lettuce, green beans, peppers, carrots, zucchini, bone broth, plain meat, fish, coconut oil, ghee and olive oil. I lost 25 pounds in the first two months, which sent my hormones spiraling out of control. My thyroid medicine was constantly being tweaked. But I was determined to stick with the diet in the hopes that maybe one day I would be able to eat "normal" again. As my stomach began to heal, I slowly expanded my diet to more of a primal diet.
I always believed in a gut-autoimmune connection. I thought if I could get rid of SIBO and heal my stomach then maybe it would keep my thyroid symptoms at bay. I didn't really realize that, by healing my stomach, my antibodies would decrease so dramatically.
MY BLOG
I started my blog, Everyday Ungrained, in January with the hope of sharing my story and the recipes that have worked for me.
Here's what a typical day of meals looks like for me:
Breakfast: Egg-topped Zoodles, 3-4 baby bell peppers, or scrambled eggs with Spaghetti Squash (prepared in the crockpot the night before)
Egg-topped Zoodles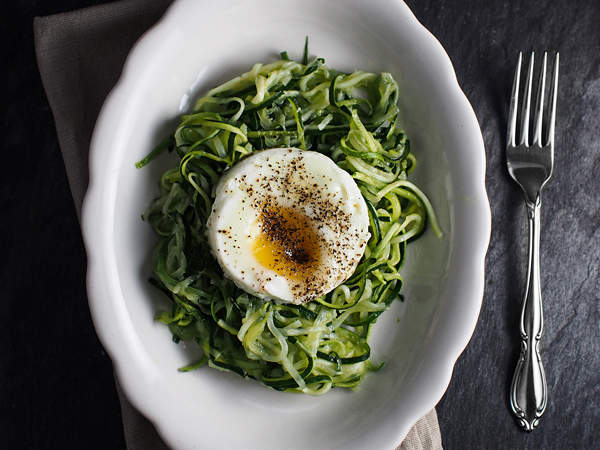 Spaghetti Squash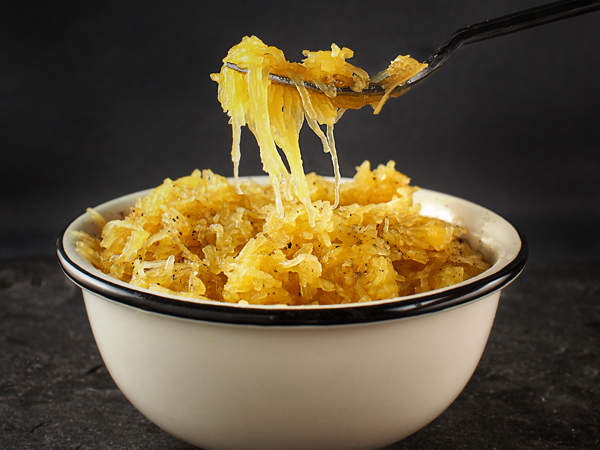 Snack: SCD Yogurt with blueberries (SCD refers to the Specific Carbohydrate Diet)
SCD Yogurt with Blueberries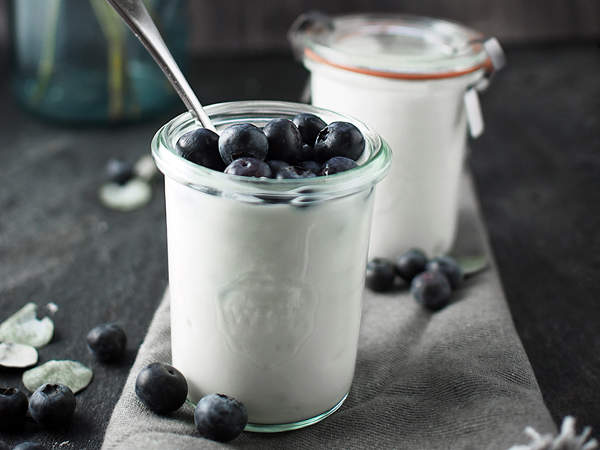 Lunch: Large salad with romaine, peppers, olives, avocado, carrots, Roast Beef (prepared on Sunday and thinly sliced for the week)
Roast Beef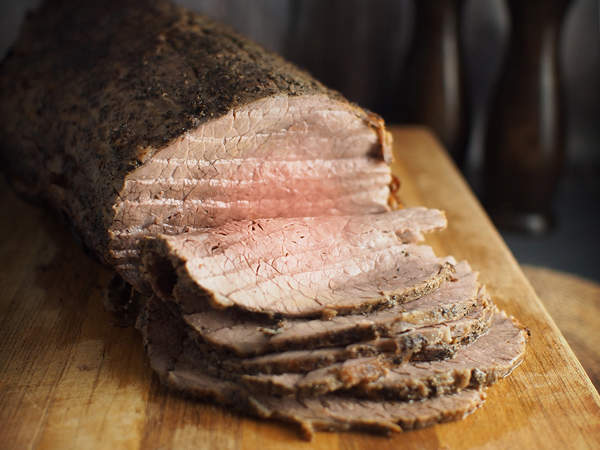 Snack: Squeeze packet of Artisana Raw Organic Cashew Butter – 11.9oz box (travel packs)
 or a very ripe banana (they're easier to digest that way).

Dinner: Lettuce wrapped Turkey Burger with Sweet Potato stacks and green beans
Turkey Burger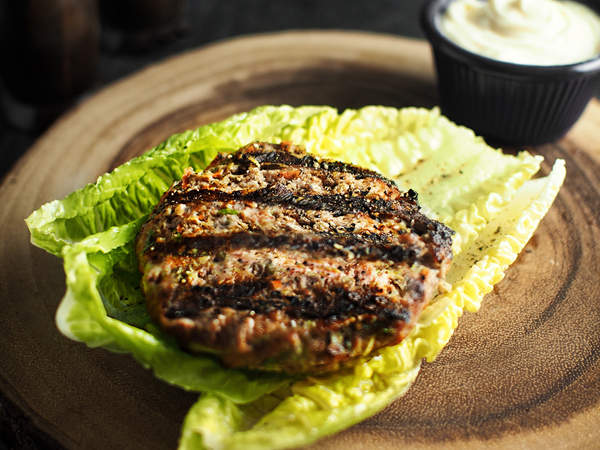 Stacked Sweet Potato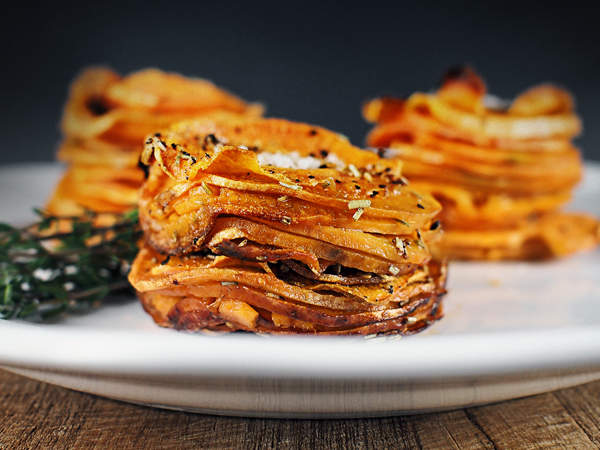 I do have the occasional treat, usually on the weekends. Like these Grain-free graham crackers.
Grain-free Graham Crackers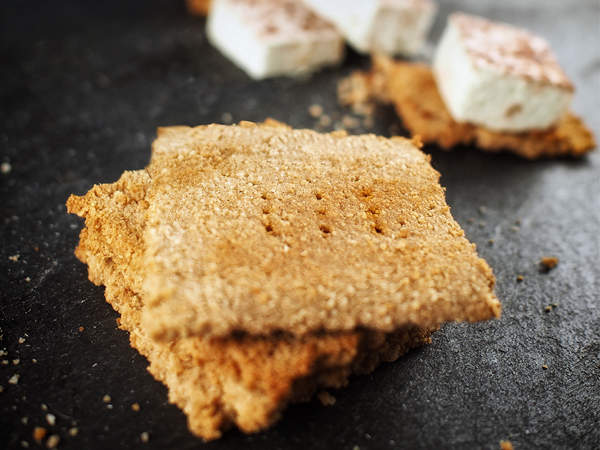 TODAY
Here we are, exactly one year after I started the diet (I hate to even call it a diet). My antibodies for Hashimoto's are half of what they were when I was first diagnosed. I'm on the lowest dose of thyroid medication. My skin is brighter. I have zero brain fog and I know which foods I can and cannot tolerate. I feel alive again. I love my new lifestyle. It's not always easy, but it's totally worth it.
This is my everyday.
Everyday Ungrained's Favorite Products GIVEAWAY!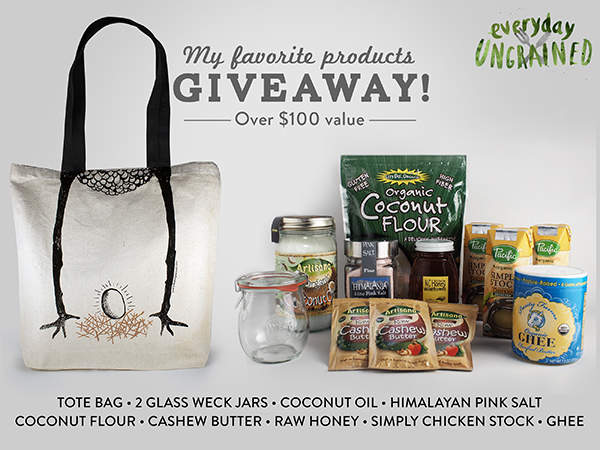 Prize: 1 winner will receive an earth friendly, Everyday Ungrained tote bag filled with 2–1/2 liter glass Weck Jars, (over $100 value), 1 jar of Artisana Coconut Oil, 1–10oz jar of Himalania Fine Pink Salt, 1–1lb bag of Let's Do Organic Coconut Flour, 1–8oz jar of 100% Pure Raw NC Honey, 3 squeeze packets of Artisana Cashew Butter, 3 8oz containers of Pacific Organic Simply Stock, 1–7.5oz jar of Purity Farms Organic Ghee
3 winners will receive an earth friendly, Everyday Ungrained tote bag
Enter for your chance to win by completing this form below. The giveaway will end on Wednesday, April 16 at 8PM EST. The WINNERS will be contacted by email and listed here in this post.
About Jennifer Matthews
Jennifer Matthews is a 34-year-old mom of two and founder of Everyday Ungrained. She has cut her Hashimoto antibodies in half by eliminating grains, sugar, and dairy. She shares her recipes at everydayungrained.com. You can also find Jennifer on the Everyday Ungrained Facebook page.