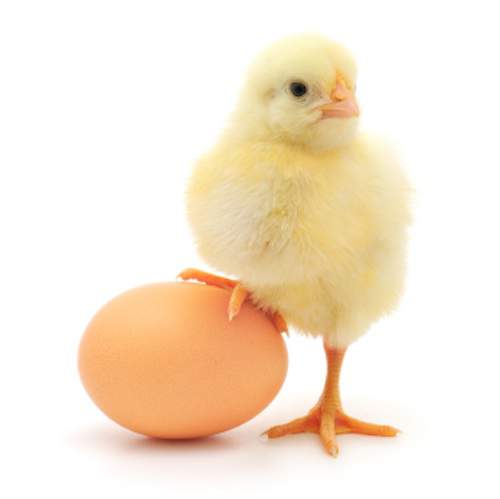 I solemnly swear to be the best and most honorable parent I can be…
until you mess with my children.
Then, I swear I'll show you 50 shades of crazy and one mad
WARRIOR MOM.
I was diagnosed with hypothyroidism following the birth of my first son Benjamin in 2006. I was minding my own business following my doctor's thyroid protocol. I still felt terrible with intense fatigue, weight gain, headaches, allergies, hair loss, thinning eyebrows and eyelashes, dry pale flaky skin, eczema, cracked heels, itchy flaky scalp, numb legs, chronic constipation, night sweats, chronic urinary tract infections, strong susceptibility to colds and flu, kidney stones, heavy irregular menstrual periods, high blood sugar and high cholesterol. My doctor insisted my thyroid was not to blame and I believed it.
Hey Hypothyroidism,
You managed to convince doctors of your innocence,
but I know the truth now.
I trusted my doctors never once thinking they might not know everything there was to know about hypothyroidism. I trusted them as the experts especially when I became pregnant again in late 2008. I assumed that in New York City, one of the greatest cities in the world, doctors would have all the answers.
I would later learn that my Ivy League medical school trained and top awarded doctors did not know enough about hypothyroidism, especially the dangers of hypothyroidism in pregnancy. Under their care my TSH soared above the recommended reference range for pregnancy endangering the life of my fetus and I miscarried.
Hey Hypothyroidism,
You will regret the day you messed with my child.

I came across internationally-known thyroid patient advocate Mary Shomon's best selling book Living Well With Hypothyroidism: What Your Doctor Doesn't Tell You…That You Need To Know. Thanks to consultation services with Mary, I got so healthy that I got pregnant at the age of 40 with my younger son.
Hypothyroidism threatened to take him.
Within a few weeks into my pregnancy my hypothyroidism symptoms suddenly worsened. The exact same thing had happened to me when I miscarried. I wasn't going to let hypothyroidism take this child too. This time I was armed with an excellent thyroid doctor and my thyroid hero Mary Shomon. My thyroid was immediately tested and no surprise my TSH had jumped up high and my Free T4 & Free T3 fell low. My doctor increased my dosage of natural desiccated thyroid multiple times over my pregnancy and my hypothyroidism symptoms subsided. I gave birth to my son Hudson in October 2010.
Hey Hypothyroidism,
You were trying to take the life of my son weren't you?
But I CRUSHED you this time!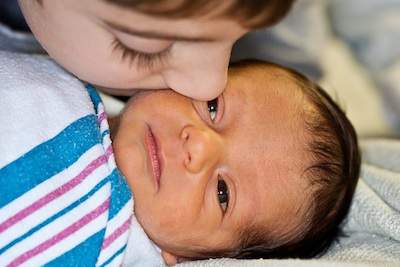 On October 1st I was mentioned in the Scottish Parliament. Three amazing women Sandra Whyte, Marian Dyer, and Lorraine Cleaver submitted the Scottish Thyroid Petition to bring about change for thyroid sufferers. (Amazing that it happened right on Hypothyroid Mom's first birthday!)
Sandra said, "There is a lady in America called Dana Trentini Hypothyroid Mom. She has put up a list of 300+ symptoms of hypothyroidism. She is looking into the miscarriage and infertility situation with ladies and the testing of Free T3 and Free T4 and the importance of that in the first 12 weeks of pregnancy or indeed infertility and to have a healthy functioning thyroid before you get pregnant or when you are pregnant. It's so important."
Here is the video of the Scottish Thyroid Petition in the Scottish Parliament.
Hey Hypothyroidism,
Bring it on, come on!

I will take you down.
How?
HYPOTHYROID MOM.
Hypothyroid Mom's Birthday GIVEAWAYS
On October 1st, 2012, I took a leap of faith and launched Hypothyroid Mom.
To celebrate Hypothyroid Mom's 1st Birthday, I would like to thank all of you for your support with a month of giveaways. Every week this month I will have new surprises, so be sure to visit throughout the month to join my 5-part series: Hypothyroid Mom's Birthday GIVEAWAYS.
Thank you to Mary Shomon for generously offering these incredible prizes. This week's giveaway will change the life of TWO LUCKY WINNERS.
Each winner will receive prizes valued at a total of $199!
Personalized Telephone Thyroid Coaching Session (30 minutes)
with Mary Shomon
Plus
6-Hour Teleseminar Series "10 Things You Can Do to Improve Your Thyroid"
Two lucky winners will each get an individual 30-minute telephone thyroid coaching session with Mary Shomon. This is a particularly meaningful prize for me because individual coaching sessions with Mary changed my life. In addition the two winners will also win the 6-hour teleseminar series!
Mary has been doing this workshop for several years at the New York Open Center. I had the pleasure of attending last June. I loved it!
Thyroid patients across the U.S. and around the world have told Mary that they wish they could get to New York for this seminar. So she decided to bring the seminar to you — online!
The six hours will take place over three Wednesdays — October 16, 23, and 30th – from 9-11 pm Eastern Daylight Time (6-8 pm Pacific.) In case you can't make the dates of the teleseminar series the two winners will have access to the MP3 copies. I'm honored to be included as a special guest!
Enter for your chance to win by completing this form below. Your entry is free. The giveaway will end on Saturday, October 12 at 9PM EST. The TWO WINNERS will be contacted by email and listed here in this post on Sunday, October 13.
Hey Hypothyroidism,
My 2 Lucky Winners Will Have All They Need
TO DEFEAT YOU!
10 winners were announced for last week's GIVEAWAY – the new book "Beautiful Inside & Out" by Gena Lee Nolin & Mary Shomon PLUS exclusive access to MP3 copies of Mary and Gena's 2 pre-publication teleseminars. The winners were contacted by email and listed at the bottom of this post here -> Hypothyroid Mom's 1st Birthday! Let's Celebrate with GIVEAWAYS. Congratulations to my 10 lucky winners.