I see all these moms making homemade play dough and scrapbooks, and all I think, I took a shower today and kept the kids alive, yay me.
Seriously though do you want to know how to touch the heart of a hypothyroid mom? Buy a gift for her baby.
This Mommy and Me set ($34.50) at Etsy says it all.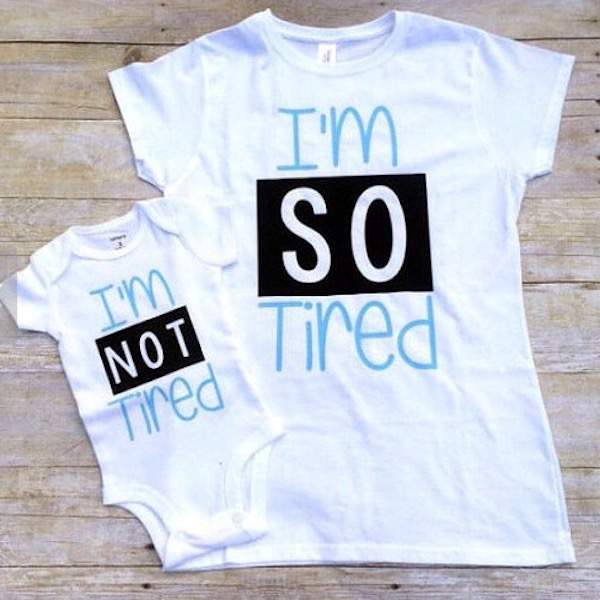 These personalized onesies ($18.99) are adorable. Just let the seller know what personalization (name and letter) you would like in the "notes to seller" section at checkout.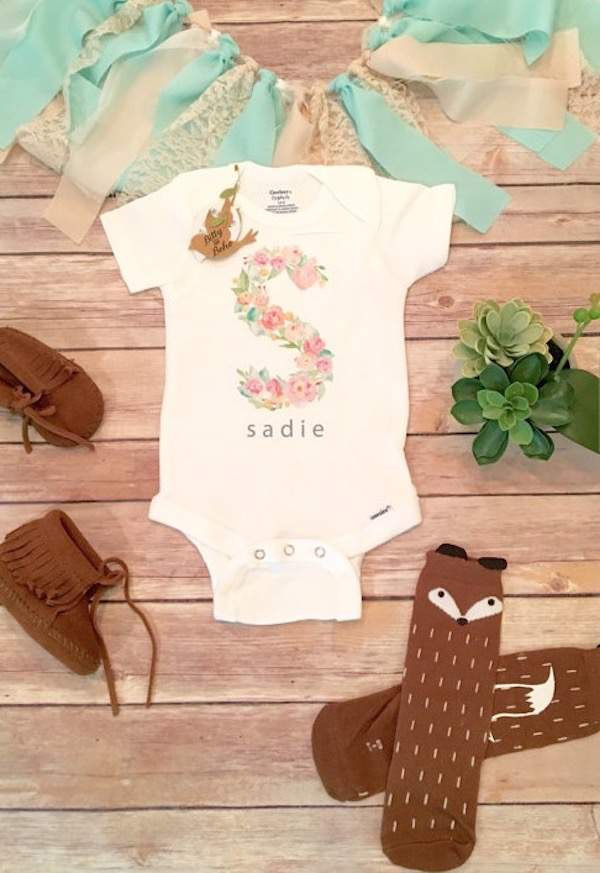 Big, bigger, biggest – sister, brother, cousin – these custom hand-painted shirts ($24) are perfect for family photos, baby shower gifts, and pregnancy announcements.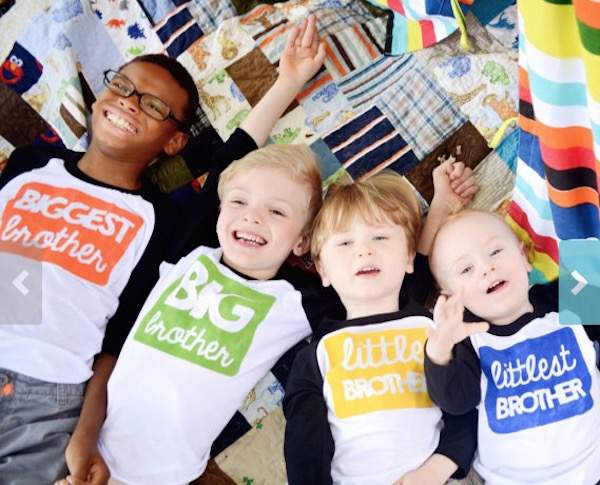 Make everyone's holiday with this reindeer hat ($26.10).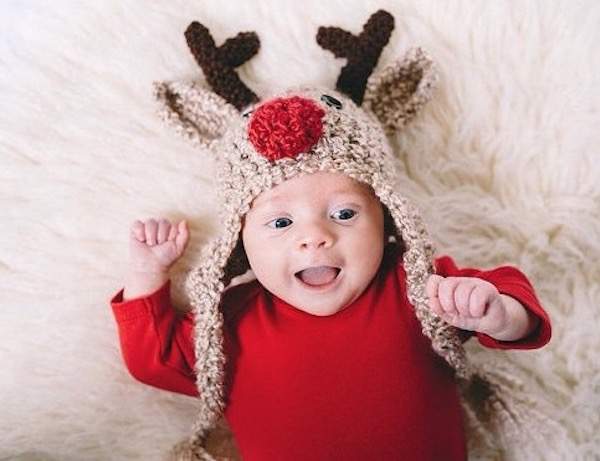 I have two sons Benjamin and Hudson ages 10 and 6. Who knew these faux fur beanbags from Pottery Barn Teen would be such a hit? Shhhh…don't tell them…but I lounge on them when the boys go off to bed. 20% OFF + free shipping on your PBTeen order, use code WISHLIST at checkout (I bought the slipcover + beanbag insert together in size Large $160).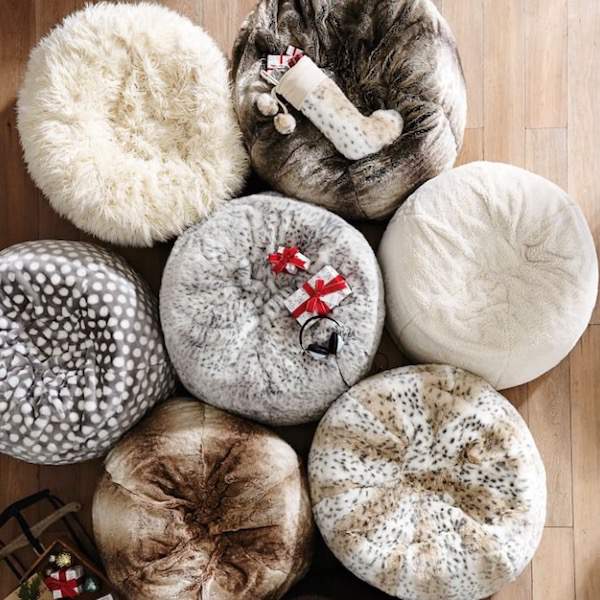 YES YES YES Mom's #MCM (Man-Crush Monday) tee!