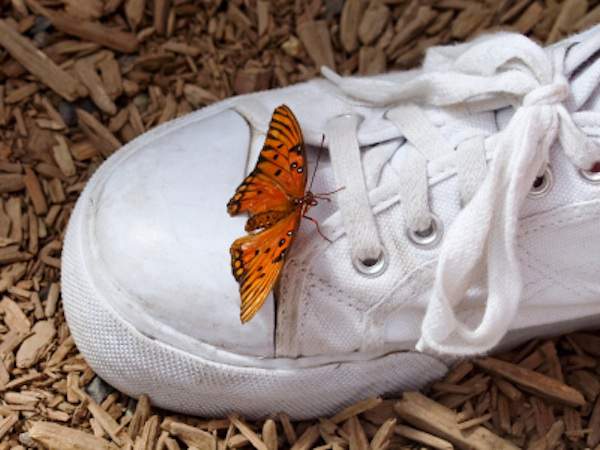 Dana, Fortunately your work means we don't feel quite so alone where we stand. And we even feel a little more right! Keep it up. xx
Stand for what is right. Even if it means standing alone.
I sat still in front of my computer screen for a long time after reading this message from a Hypothyroid Mom Facebook fan. This message reminded me why I created Hypothyroid Mom.
Who knew that little butterfly-shaped thyroid gland at the base of our neck could affect our lives so completely?
Hypothyroid Mom Birthday Giveaways
October was a month of prizes to thank you all for your support. On October 1st, 2012, I launched Hypothyroid Mom. Thanks to all of you this blog turned out even better than I dreamed. Thank you.
The winners were emailed and their names listed in each of the 6 part Hypothyroid Mom Birthday Giveaway series. Here are the names of all the lucky WINNERS!
"Beautiful Inside and Out" by Gena Lee Nolin & Mary Shomon
I thought long and hard about the first giveaway. I wanted a prize that was very meaningful to me. This was the perfect prize!
Congratulations to Gena and Mary on the launch of their new book Beautiful Inside and Out: Conquering Thyroid Disease with a Healthy, Happy, "Thyroid Sexy" Life.
Congratulations to Gena on her new website all things thyroid – Gena Lee Nolin!
The WINNERS!
Abigail H.
Megan K.
BetteJo B.
Sandy W.
Kellie C.
Skye
Heidi C.
Ginie S.
Tina
 Jonelle R.
Thyroid Coaching Session & Teleseminar Series with Mary Shomon
Thank you to my thyroid hero Mary Shomon for her generous gift. Two lucky winners won a 30-minute personalized telephone thyroid coaching session with Mary plus her 6-hour teleseminar series 10 Things You Can Do to Improve Your Thyroid.
The WINNERS!
Gloria B.
Brandi B.
Dr. Izabella Wentz's book "Hashimoto's Thyroiditis"
Thank you Izabella for offering 4 of your new books Hashimoto's Thyroiditis: Lifestyle Interventions for Finding and Treating the Root Cause. I also appreciate the opportunity to write a guest blog post for your great site Your Thyroid Pharmacist – Hashimoto's and Pregnancy: 6 Things You Need To Know.
The WINNERS!
Nikkisha
Teddy B.
Donika E.
Marci S.
Dr. Steven Hotze's book "Hypothyroidism, Health & Happiness"
Thank you Dr. Hotze for writing a guest blog post for Hypothyroid Mom – Progesterone & Thyroid: A Hormonal Connection Essential for Optimal Women's Health. Honored to include you and thank you for offering 4 copies of your new book Hypothyroidism, Health & Happiness.
The WINNERS!
Gladys Q.
Daan K.
Nikkisha
Jennifer B.
30-Minute Telephone Consult with Dr. Kent Holtorf
In honor of Hypothyroid Mom's first birthday, one lucky reader won a FREE 30-minute telephone consult with thyroid expert Dr. Kent Holtorf, valued at $450! Thank you Dr. Holtorf for also inviting me to lead a LIVE Facebook Chat on the Holtorf Medical Group Facebook wall on October 25th. Fantastic experience to connect live with fans.
The WINNER!
Dianna A.
Baby Mantra "Bundle of Joy Combo"
Two lucky readers won Baby Mantra Bundle of Joy Combo (Includes Massage Oil, Lotion, Shampoo & Body Wash and 3-in-1 Bubble Bath). My friend Nupoor and her sister Vinnie had a dream of bringing their mother's home-made baby products to the world and now Baby Mantra products are sold at Walgreens, Amazon.com, diapers.com, drugstore.com, and more.
The WINNERS!
LeAnn K.
Laura N.
Congratulations to all my WINNERS!