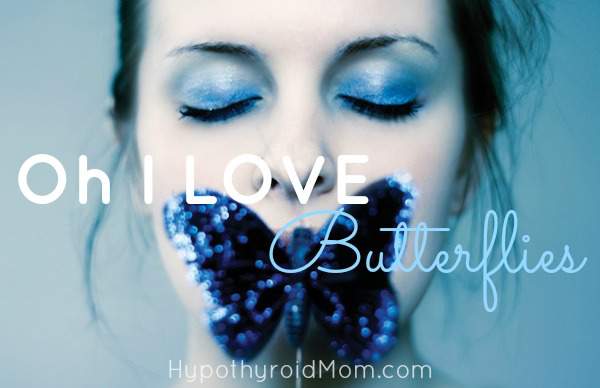 Who knew that little butterfly-shaped thyroid gland at the base of my neck could change my life so completely?
If you've ever reached rock bottom with hypothyroidism where you can't keep your eyes open and function each day, you know there are no words to describe it. Inch by inch I've climbed my way back out of that hole. Thanks to figuring out all the pieces of the thyroid puzzle that I write about at Hypothyroid Mom, I actually feel more fabulous today at 46 years old than I ever did at 30. I know hope is real because hope happened to me.
Butterflies ROCK.
Here are some of the most incredible butterfly-inspired gifts that every hypothyroid mom will adore.
Having met on their first day of London College of Fashion, best friends Lesa Bennett and Jemma Fennings founded Olivia Burton in 2012 after spotting a gap in the market for affordable, stylish and fashion-led watches. Here's one in rose gold with butterflies ($150) that I'm obsessing over.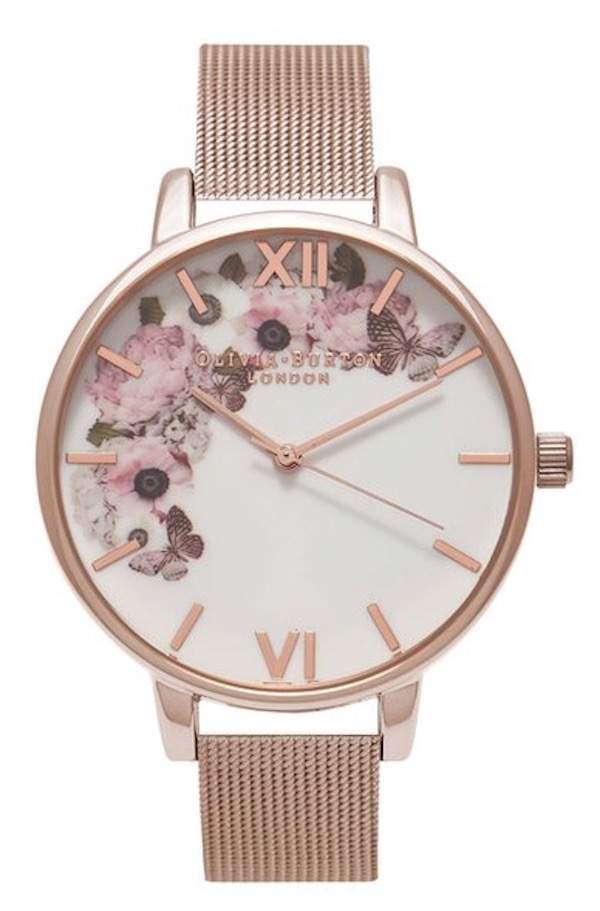 The Gien Azur Dinner Collection ($55 dinner plate, they also have matching dessert plates, mugs, cups and saucers) at Anthropologie is beautiful.
Who doesn't remember the television series Sex and the City and Carrie Bradshaw's love for Manolo Blank heels! I found this butterfly clutch ($957) that Carrie would love from her favorite designer. I really wish that I could afford this clutch but if there is someone out there who wants to buy this for me, please do!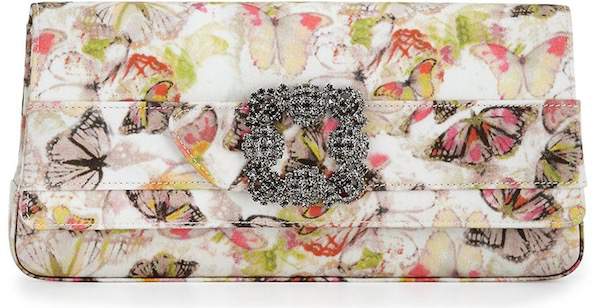 Alexander McQueen was one of the most iconic fashion designers of all time. The fashion label that bears his name is alive and strong since his death in 2010. Butterflies have clearly inspired the Alexander McQueen team the last few seasons because they have several incredible butterfly pieces. This skull sequined butterfly box clutch has been quickly selling out everywhere I search for them as I type this article and then oh joy I found one at matchesfashion.com ($2,519 low in stock). I almost fainted at the price but hey it's Alexander McQueen (a girl can dream).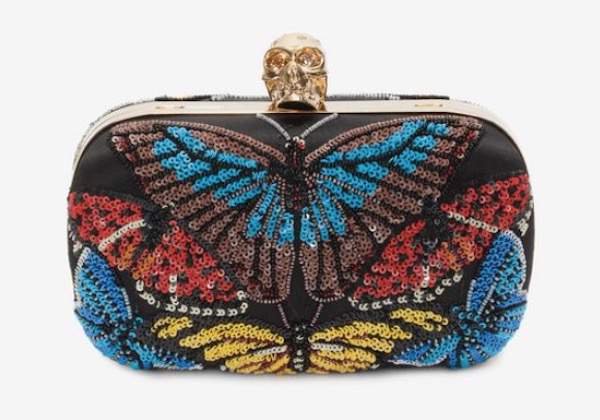 These Alice & Olivia Natalie Suede Caged Sandals with butterfly cutout are incredible! They too were selling out as I created this article but I found a few sizes left here online at Barneys Warehouse (sale $219). Yes I know the heels are high and my feet will start to hurt, but I will look smokin' hot for those 15 minutes I enter the party with a pair of these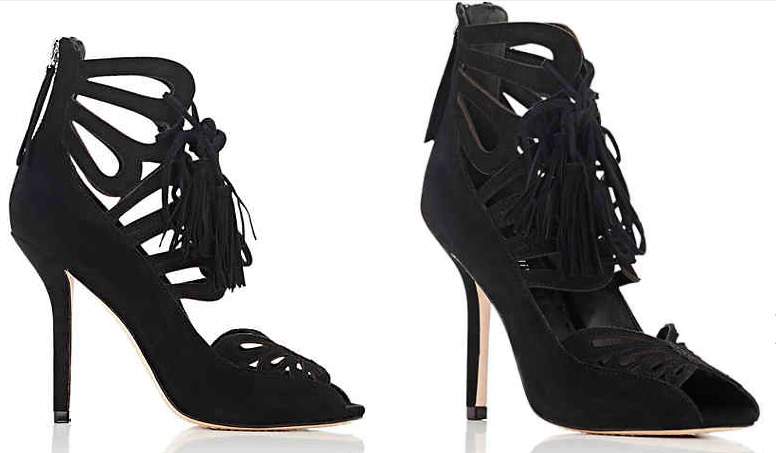 or these butterfly studded heels from Christian Louboutin at Bergdorf Goodman ($995). Who doesn't love red soles!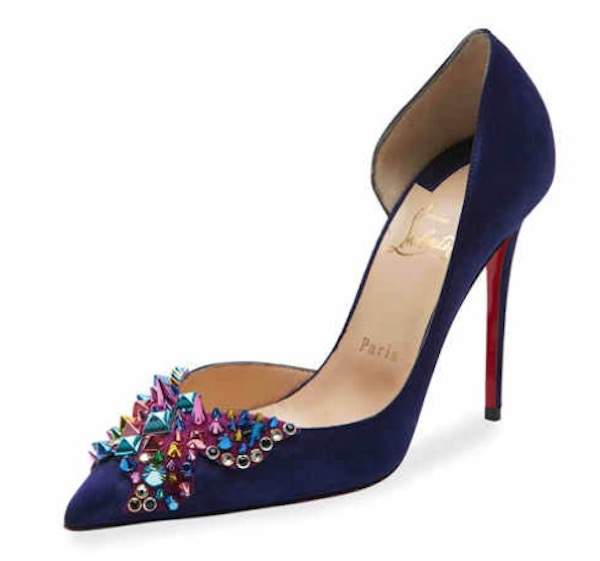 Then I will switch into my flats. Young British fashion designer Sophia Webster has become a rapidly rising star since she launched her label in 2013. She has many different butterfly-inspired shoes and these butterfly flats are perfect. They are still available in a few sizes at Neiman Marcus ($350). I also found them at Net-a-Porter ($350) but they are low in stock so purchase your size soon.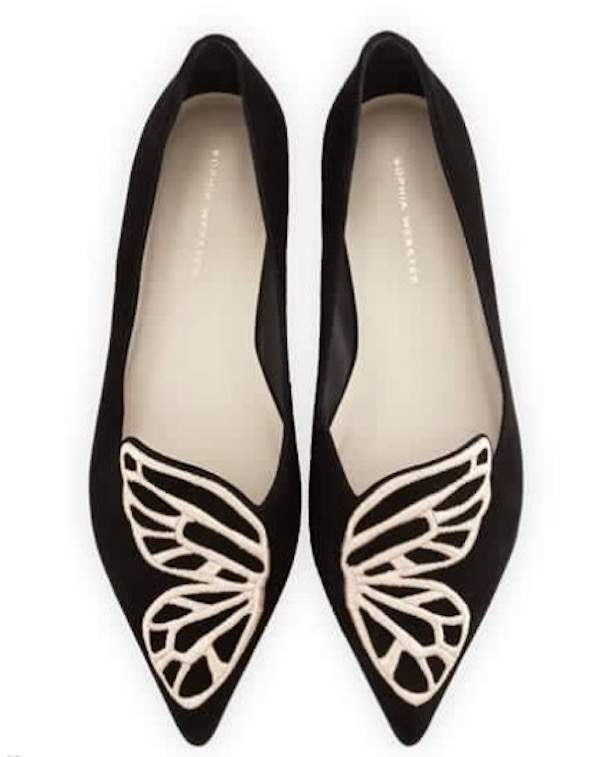 I want this Sophia Webster butterfly wristlet clutch! I couldn't find it anywhere because every time I went back to check they were sold out but I found this one place left but with very low stock so grab it ($375).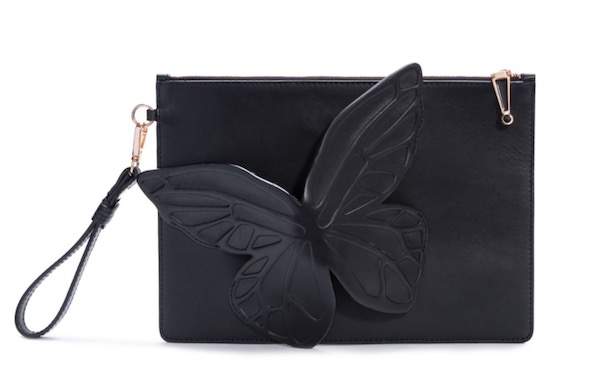 I love shopping online at Revolve. They have great trendy clothing and accessories. This Fraser Sterling butterfly choker ($70) caught my eye.
Chokers are all the rage right now and this Frasier Sterling butterfly bowtie choker at Nasty Gal is adorable. Only $15 right now!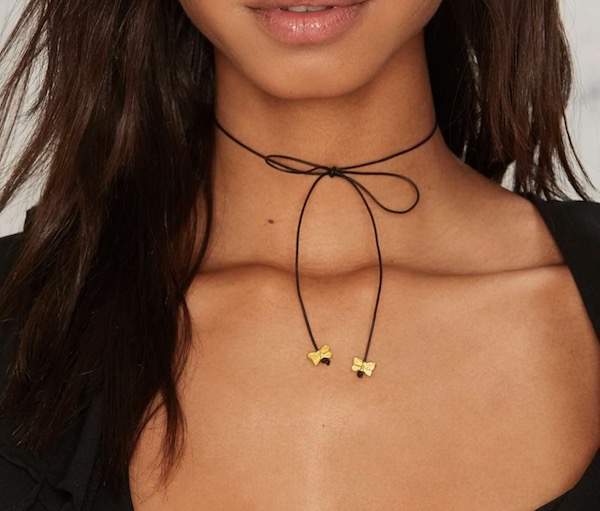 Oh and I left the best for last. Oh how I wish….