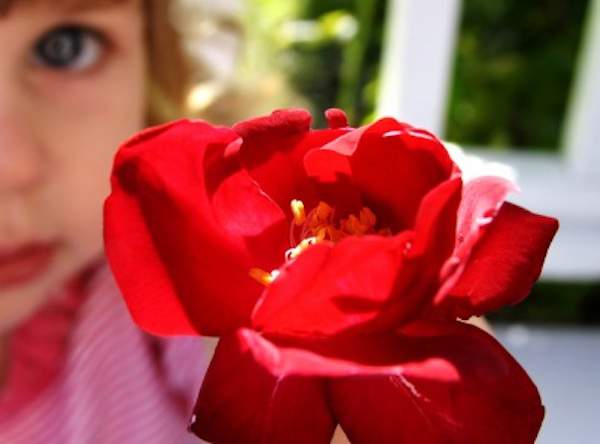 I can't let this holiday season pass without giving thanks to all of you who have supported Hypothyroid Mom. I am deeply touched. I have envisioned this blog for 3 years since the miscarriage of my baby to hypothyroidism. It is very emotional for me to see the response this blog is receiving since it launched on October 1st, 2012. I can't say in words how much I appreciate your support. I believe my lost baby has been given a voice in this blog.
Mary Shomon About.com Thyroid Disease
When I was at my lowest point with extreme hypothyroidism symptoms following the miscarriage of my baby in early 2009, I fell so low that I worried I would never get back up. I came across internationally-known thyroid patient advocate Mary Shomon's best selling book Living Well With Hypothyroidism: What Your Doctor Doesn't Tell You…That You Need To Know. When I was at my lowest point, this book gave me hope. Thanks to consultation services with Mary, I got so healthy that I got pregnant naturally with my second son who was born in October 2010.
Mary recently interviewed me about my blog Hypothyroid Mom for the award-winning About.com Thyroid website. After all the years reading Mary's site, I had tears streaming down my face to see my name on her website. HypothyroidMom: Thyroid Advocacy Blog
Mary also included me on her list of Top Ten People and Groups to Follow on Twitter for the Best Thyroid News, Information, and Support. It is an honor to be included.
What do I say to a woman who I credit for helping me get pregnant with my second child despite my hypothyroidism? There are no words to thank Mary Shomon enough for what she has done for me. She is a Thyroid Super Hero in my eyes. I saved copies of these two articles from the About.com Thyroid website in my son's memory box. One day he will tell his children and grandchildren that he made it to the world thanks to a special woman named Mary Shomon.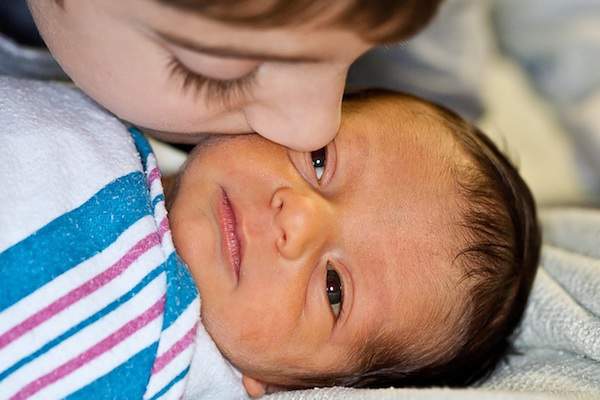 ThyroidChange
ThyroidChange unifies the international thyroid community (patients, organizations, groups, blogs, websites and physicians) and mainstreams the voice of thyroid patients who are left symptomatic and not being assessed or treated with current options. They invited me to be a Guest Writer and I am honored. I am proud to sign their petition, "Patients with Thyroid Dysfunction Demand Better Care". Their petition has been translated in multiple languages and they have received signatures from thyroid sufferers all around the world. I am proud to be included in their initiative. My first post appeared on November 16, 2012, Have You Suffered a Miscarriage? Your Thyroid Could Be To Blame. My second post will appear in February.
Janie Bowthorpe Stop The Thyroid Madness
I love reading great books. I came across Janie Bowthorpe's book Stop The Thyroid Madness and couldn't put it down. I found her website and was hooked. Janie has created a powerful online patient revolution against decades of inferior thyroid treatment. When I was at my lowest point with hypothyroidism symptoms after my miscarriage, it was sites like Stop The Thyroid Madness that let me know I was not alone. I am touched to be included on Janie's blog, Ladies: Hypothyroidism in pregnancy can be dangerous, says this woman who suffered a miscarriage.
Thyroid UK
It is incredible the number of people worldwide following Hypothyroid Mom. Welcome to my UK followers. Thyroid UK provides great information and resources to promote effective diagnosis and appropriate treatment for people with thyroid disorders in the UK.  Thank you Thyroid UK for including my story on your Web of Stories video channel.
Metro Moms
The Metro Moms Network provides mentoring, networking, workshops and biannual expos to help parents juggle family and career. When my blog went live on October 1st, 2012, Metro Moms Kathy Zucker and PJ Kaiser were the first to share my blog on Twitter and Facebook. Thank you MetroMoms for publishing my article "October Is Miscarriage Awareness Month" in your MetroMoms.net online Magazine on a special date October 15th, Pregnancy and Infant Loss Remembrance Day.
Prisonworld Radio Hour
I was interviewed on Prisonworld Radio Hour about my experience as a former teacher in a special high school for troubled kids in and out of the juvenile justice system. My interview with Ebony Magazine's "Couple of the Year", Rufus and Jenny Triplett, inspired me to write my post Mental Disorder or Undiagnosed Hypothyroidism? Thank you Jenny and Rufus for including me on your show.
Bob Dunn
I had a vision to help mothers with hypothyroidism, but I had no idea where to begin with blogging. I came across Bob Dunn's blog Learn WordPress online with bobwp and I was inspired. Bob turned a newbie blogger like me into a real blogger. Thank you Bob, to you and your wife Judy Lee Dunn, for all you have done for me.
Atif Rashid
Atif Rashid ([email protected]) created the Hypothyroid Mom logo of my dreams! Thank you Atif.
Hypothyroid Mom Followers
In my dreams, I hoped my blog would reach a few readers outside of my family and friends, but never did I imagine the number of people it would reach from around the world in such a short time. I am deeply touched. With every new follower on Twitter @HypothyroidMom, every new "like" on the Hypothyroid Mom Facebook page, every new follower on the Hypothyroid Mom Pinterest boards, every new person in the Hypothyroid Mom circle on Google+, and every new comment here on my blog, I am convinced a thyroid movement has begun. We're all standing up to let each other know we are not alone. Thank you for all your support.
We don't meet people by accident. I know that I was meant to cross paths with all of you for an important reason.