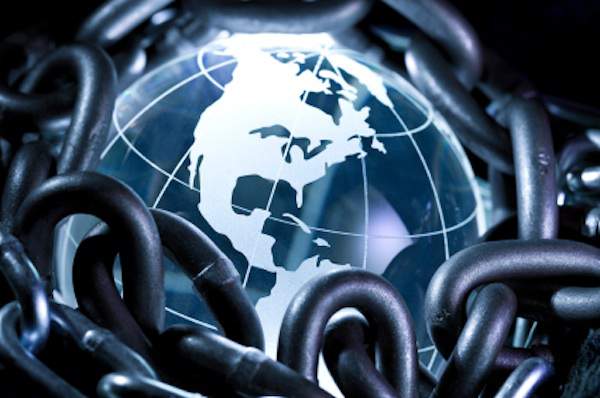 It is incredible the power of the internet to bring thyroid sufferers together from around the world. We are banding together to shout louder, stand stronger and demand change. A Thyroid Revolution has unchained all across the globe. I feel it happening right here at Hypothyroid Mom.
When I launched my blog Hypothyroid Mom in October, I hoped to reach a few readers outside of my family and friends, but never did I imagine the number of people that it would reach from around the world in such a short time. Thanks to all of you, my blog has turbocharged across the globe. Thank you.
Millions of thyroid sufferers around the world wonder if they are alone.
Within 4 1/2 months of its launch, Hypothyroid Mom has close to 37,000 monthly pageviews from 100 countries in the world. I know you are here on my site from all around the world. To each and every one of you, welcome to Hypothyroid Mom.
The countries/territories are ordered here based on the number of readers at Hypothyroid Mom. The number of countries is astonishing. It blows my mind!
United States
United Kingdom
Canada
Australia
India
Ireland
New Zealand
Philippines
Germany
South Africa
Denmark
Malaysia
Singapore
Netherlands
United Arab Emirates
France
Italy
Sweden
Saudi Arabia
Thailand
Belgium
Turkey
Finland
Israel
Pakistan
Greece
Portugal
Bulgaria
Switzerland
Mexico
Indonesia
Jamaica
Puerto Rico
Bangladesh
Norway
Romania
Cyprus
Spain
Japan
Tunisia
Botswana
Czech Republic
Kuwait
Poland
Slovenia
Albania
Argentina
Austria
Brazil
Guernsey
Hong Kong
Iraq
Iran
Kenya
Mauritius
Oman
Serbia
Slovakia
Trinidad and Tobago
Bosnia and Herzegovina
Colombia
Costa Rica
Dominican Republic
Egypt
Hungary
Iceland
Jordan
South Korea
Sri Lanka
Myanmar (Burma)
Malta
Nepal
Panama
Qatar
Turks and Caicos Islands
Taiwan
Ukraine
Barbados
Burkina Faso
Bahrain
Brunei
Georgia
Guadeloupe
Guatemala
Guam
Croatia
Kazakhstan
Lebanon
Montenegro
Macedonia
Mongolia
Macau
Maldives
Nigeria
Peru
Russia
Sudan
Somalia
Tanzania
Uganda
Venezuela
Millions of thyroid sufferers around the world wonder if they are alone.
It is incredible the power of social media to bring together thyroid sufferers from around the world. Thyroid sufferers from across the globe are joining me on Twitter @HypothyroidMom and on my Hypothyroid Mom Facebook page. When internationally-known thyroid advocate Mary Shomon included Hypothyroid Mom as 10 Go-To Facebook Pages for Thyroid Patients on the National Academy of Hypothyroidism website, within hours a mass wave of thyroid sufferers "Liked" my Facebook page. The wave of hundreds of people from all around the globe simultaneously joining me on Facebook was so emotional that I put my head down and cried.
Millions of thyroid sufferers around the world wonder if they are alone.
About.com's Thyroid Disease site is guided by thyroid patient advocate and bestselling author Mary Shomon. Mary has been featured in the media, including ABC World News Tonight, CBS Radio, WebMD, The Wall Street Journal, New York Times, Ladies' Home Journal, Time Magazine, Woman's World, First for Women, Alternative Medicine, the CBC, and hundreds of TV, radio, magazine, and news outlets in the U.S. and abroad. She has empowered thyroid sufferers from across the globe and banded us together to create a thyroid health movement like something that's never been seen before.
The pioneers of thyroid advocacy broke new ground in social media when they empowered thyroid sufferers to take charge of their health. Thanks to people like Mary Shomon, a thyroid revolution has unchained across the globe. There are no words to sufficiently thank these individuals for all they have done for us.
Millions of thyroid sufferers around the world wonder if they are alone.
Actress and model Gena Lee Nolin, who starred on the popular series Baywatch, is the first internationally-known celebrity to tackle worldwide thyroid awareness. Gena's Thyroid Sexy Facebook and Twitter following are so powerful, she has created a media sensation bringing a worldwide spotlight on thyroid awareness.
Millions of thyroid sufferers around the world wonder if they are alone.
ThyroidChange created a patient petition Patients with Thyroid Dysfunction Demand Better Care. It is amazing that within 9 months this petition has reached 8,760 signatures from thyroid patients worldwide. The petition has been translated in multiple languages and has been embraced by thyroid advocate groups across the globe. 141 different countries have visited the ThyroidChange.org site. I am proud to be a guest writer for ThyroidChange. Here is my recent guest post 300+ Hypothyroidism Symptoms…Yes REALLY.
Millions of thyroid sufferers around the world wonder if they are alone.
Scottish thyroid patients Sandra Whyte, Marian Dyer and Lorraine Cleaver met with Scottish Parliament on Tuesday, February 5, 2013 to discuss their petition "Effective Thyroid and Adrenal Testing, Diagnosis and Treatment". This incredible breakthrough with Scottish Parliament has the potential to create change for thyroid sufferers across the globe. The Scottish Thyroid Petition has a new Facebook page that I encourage you all to join. Congratulations Sandra, Marian and Lorraine on this amazing accomplishment!
Lyn Mynott, Chair/Chief Executive of Thyroid UK, has now received a letter from the Scottish Parliament asking relevant questions about the problem of thyroid diagnosis and treatment.
Here is the Scottish Parliament Petition Meeting: Effective Thyroid & Adrenal Care. This is a must watch video. The Scottish Parliament is listening!
[youtube]http://youtu.be/CVXvYrJJ5dU[/youtube]
Millions of thyroid sufferers around the world wonder if they are alone.
UNTIL NOW.