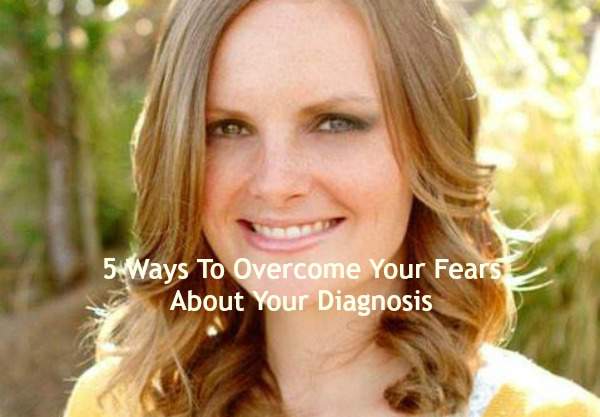 It is a pleasure to include Jennifer Smith, the popular blogger at Unveiled Wife. Jennifer overcame her fears about her Hashimoto's diagnosis and I'm so happy for her.

Written by Jennifer Smith
In the fall of 2012 I gave birth to my first child, a beautiful baby boy. Prior to and during my pregnancy my hormone levels and thyroid were as normal as can be. In fact up to this point, I was not real familiar with the function of the thyroid and how much it regulates the body. My knowledge was miniscule because I never had to pay attention to that part of my body before.
Becoming a mom was a significant highlight of my life. I was in awe of my bundle of joy. As much as the transition into motherhood was challenging for me, nothing compared to the purpose I found in being a mom.
I remember a specific night around 8 weeks postpartum where I laid down in bed next to my husband, our room was clean, our new baby was sound asleep in his crib, and I thought to myself, "Life is perfect." I had a huge desire for more children and couldn't wait to do it all again!
Shortly after that night, everything changed. I began experiencing the strangest feelings in my body, including tingling sensations in my head and limbs, numbing sensations in my fingers, dizziness, constipation, and extreme anxiety.
In fear of something very serious being wrong with me, I went to the doctors. The diagnosis was a gentle phrase that rolled off the doctor's tongue,
"You have adjustment disorder. Adjusting to motherhood can be challenging and it will take time for you to get the hang of it."
Tears welled up in my eyes. I knew adjusting to motherhood was difficult, but what I was experiencing was so much more than how the doctor so nicely put it.
I also believed I was prone to depression so my husband and I looked out for signs postpartum. What I was not prepared for was the anxiety I suffered from. I would be up at 2 am asking my husband if it looked like my tongue was swelling, terrified I was going to suffocate from a lack of oxygen. I thought I was dying and didn't know why. I tried utilizing the Internet to self-diagnose, but I recommend not doing that! I found even worse things to be afraid of in the comment boxes where others shared their experiences of the painful symptoms they had.
This was a dark time for me. Embracing my role as a mother was distracted by thoughts of death and not being there for my child. And my poor husband didn't know how to encourage me through it, although he tried daily. I never wanted to go through having a baby again, scared that my body would break down once and for all! I was devastated.
I decided to go back to the doctors and asked if they could check everything. I got the results later that week that I had hyperthyroidism, the main contributor to the symptoms and anxiety I was experiencing. Although having a reason for my symptoms was good to hear, it was not comforting. I wondered if my life would continue this way as a new normal.
After another few months my body changed yet again, this time my results explained I had hypothyroidism and confirmed Hashimoto's autoimmune disorder. I went home from that appointment, fell into my husband's arms and wept. It felt like I had just received the most awful news I could get. My mind went crazy with what this diagnosis would mean for my future and our family.
Over the next 6 months my hormone levels landed back in normal range and thankfully my symptoms subsided. Although I was happy to have my body back, the fact that I had Hashimoto's lingered in the back of my mind. I didn't understand the autoimmune disorder well enough to comfort the fears that sprang up in my mind about it. But again, I was definitely sure I was not supposed to have another baby.
Today, I am a few weeks away from giving birth to my second child. There are many things that happened between being scared of going back into pregnancy and the present. However, I really want to be an encouragement for those of you who have had stories like mine. The rollercoaster of mysterious symptoms that stress you out, diagnoses that are overwhelming, and fears that keep you from doing things your heart truly desires.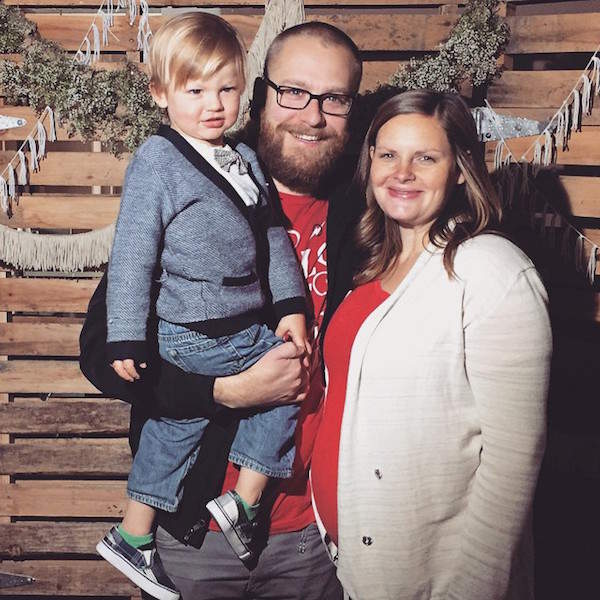 I desired to have more children, but the fear of the unknown kept me from trying. However, there have been a few key things that have helped me overcome my fears and be able to live the life I have been gifted to its fullest. If you struggle with hyperthyroidism, hypothyroidism, or an autoimmune disorder I encourage you to do these few things as well so that you are not burdened by your diagnosis, but rather live your life to the fullest:
1. Research and gain understanding in what is happening with your body.
Fears bombard us when we are not familiar with something. I encourage you to invest time into understanding what you are dealing with. Let your diagnosis be an opportunity to grow and learn more about your body and how it functions.
2. Receive your doctor's help, but don't rely on only that!
There are so many great resources you can dive into including blogs, personal testimonies, books, and more. Don't just settle for what your doctor tells you during an appointment; instead use it as a catalyst to keep learning!
3. Don't let your fear keep you from enjoying your role and purpose as a mom.
No matter what you are going through, remember that you have been gifted an extraordinary blessing and your child needs you to fulfill your role as best as you can. Some days will be harder than others, but I encourage you to be intentional with the time you have to spend with your children.
4. Get a mentor to walk you through what you are experiencing.
It is so difficult to try and go through life alone and isolated. Find someone who is willing to meet up with you once a week or once a month to talk about what it is you are going through. Engaging in conversation and getting out your feelings in this manner will help you keep a good perspective about life and it will be a huge source of encouragement for you.
5. Don't be defined by your diagnosis.
Do not walk around feeling defeated or defined by your diagnosis. Receive it, be intentional about making healthy choices for your body, and then live your life. If you are consumed by negative thoughts of how your life is now affected by your diagnosis, you will not be able to enjoy those sweet moments that make life worth living for.
Lastly, I want to encourage you with one extra bonus tip that will radically impact your life like it did mine. Realize and accept that life does not need to be perfect to be amazing. I wrestled for over a year, feeling sorry for myself because many of my expectations of motherhood and how life would be like after having a baby were not met. I was looking for perfection, instead of embracing what I had. All this requires is a perspective shift that will improve your attitude and outlook on life. It is ok that we receive news we don't like or that we didn't want, but that doesn't mean our life is not worth living. It may mean that it will come with challenges and inconveniences, but with those also comes growth and opportunities to experience things unique to us. So I urge you to embrace the whole journey of life and live each day out with intentionality!
Life does not have to be perfect to be amazing!
About Jennifer Smith
I had a struggle in my marriage that lasted 3 years and I felt embarrassed and alone. God gave me the idea to provide a platform to talk about my journey being a wife, give other wives that platform and be a resource. Traditionally a bride is unveiled on her wedding day but it's important to always be unveiled before God and your husband. To expose yourself can be a difficult thing to do, especially emotionally or spiritually.
I am devoted to encouraging wives all around the world through my blog Unveiledwife.com, and my books including The Unveiled Wife.
READ NEXT: HOW THYROID DISEASE AFFECTS MARRIAGE