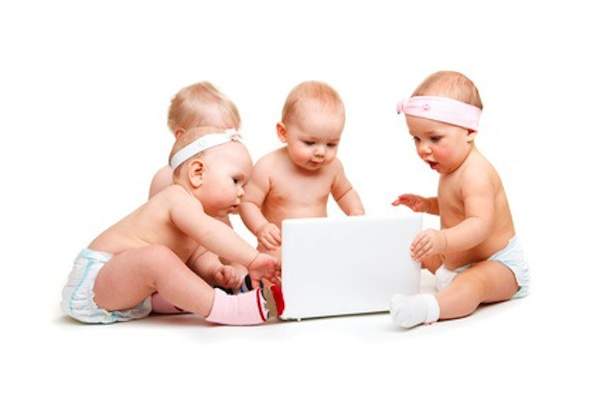 After three years of intense research, hours of personal experimentation, and a quest to find the top thyroid health experts, I am in the best health ever. Dreams do come true for hypothyroid moms. I spent countless hours online searching for the most valuable information. Here is a list of top resources that every person with hypothyroidism (and every person who suspects they have it) should check out. I hope the creators of these resources know what a difference they make in people's lives, including mine. A thank you to all of them.
I will forever be in search of the latest and greatest resources and will  constantly be adding new information to this list. If you think I've missed a fabulous resource that would be helpful to hypothyroid moms, please contact me. No matter where in the world you live, the lack of awareness about the dangers of an underactive thyroid is pervasive. I welcome information about international resources that will help my readers. I am touched by the number of people who have read Hypothyroid Mom from around the world. Together we can make a difference.
About.com Thyroid Disease (http://thyroid.about.com) What do I say about a woman who I credit for helping me get pregnant with my second child despite my hypothyroidism? There are no words to thank Mary Shomon enough for what she has done for me. She is a Thyroid Super Hero in my eyes. I happen to come across Mary's book "Living Well with Hypothyroidism: What Your Doctor Doesn't Tell You…That You Need to Know" and was shocked by what I learned. Her websites and books are a must read for anyone suffering from thyroid dysfunction. Consultation services with Mary changed my life.
Thyroid-info.com (http://www.thyroid-info.com/) Mary Shomon's site provides the latest thyroid news, books, and support. Mary's Thyroid Top Doctors Directory provides a list of top doctors in the United States and internationally. The doctors listed are endocrinologists, thyroid specialists, thyroid surgeons, thyroidologists, integrative physicians, and other practitioners who have been highly recommended by patients.
ThyroidChange (http://www.thyroidchange.org) ThyroidChange, a web-based initiative, unifies the international thyroid community (patients, organizations, groups, blogs, websites and physicians) and mainstreams the voice of thyroid patients who are left symptomatic and not being assessed or treated with current options. Their patient petition, "Patients with Thyroid Dysfunction Demand Better Care", is an initiative to increase awareness and improve the overall care of thyroid dysfunction.
National Academy of Hypothyroidism (http://nahypothyroidism.org) The National Academy of Hypothyroidism is a non-profit, multidisciplinary medical society, headed by Kent Holtorf, M.D., dedicated to the dissemination of new information on the diagnosis and treatment of hypothyroidism.
Gena Lee Nolin (http://www.facebook.com/thyroidsexy) Actress and model Gena Lee Nolin, who starred on the popular series "Baywatch", has gone public with her struggle with Hashimoto's disease and hypothyroidism. She is the first internationally-known celebrity to tackle worldwide thyroid awareness as a personal mission. She has a devoted following on Twitter and Facebook. She is a must person to follow.
Coalition for Better Thyroid Care (http://www.betterthyroidcare.org) Coalition for Better Thyroid Care is an all-volunteer, non-commercial, non-profit organization promoting awareness of and improvements to thyroid care. Their primary focus is hypothyroidism, because no matter what the initial diagnosis, almost all thyroid diseases result in lifelong hypothyroidism. They have devoted fans on Facebook.
Dear Thyroid (http://dearthyroid.org) Dear Thyroid is a unique brand of thyroid support. 99% of this site is written by and for patients with thyroid diseases and cancers, and their families. Patients with thyroid diseases and thyroid cancers write and submit letters to their thyroids beginning with Dear Thyroid.
Stop The Thyroid Madness (http://www.stopthethyroidmadness.com) Janie Bowthorpe's Stop The Thyroid Madness is a thyroid patient-to-patient website based solely on successful patient experience and wisdom from the last ten years. Janie provides a list of recommended patient groups and Facebook groups. The Natural Thyroid Hormones group on Yahoo contains a private and extensive Good Doc list. This NTH group is listed on this page:http://www.stopthethyroidmadness.com/talk-to-others Just scroll down. I have spent countless hours going over Janie's site. It is a must read.
Thyroid UK (http://www.thyroiduk.org.uk/tuk/index.html) Thyroid UK provides information and resources to promote effective diagnosis and appropriate treatment for people with thyroid disorders in the UK.
Thyroid Australia (http://www.thyroid.org.au) Thyroid Australia provides support for those with thyroid conditions, their families, and friends.
Thyroid Federation International (www.thyroidweek.com) The Thyroid Federation International provides a great online resource for International Thyroid Awareness Week 2012 translated in multiple languages.
Thyroid Patient Advocacy UK (http://tpa-uk.org.uk/index.php) Thyroid Patient Advocacy UK is an independent, user-led, organization established to ensure that all thyroid disease sufferers are given a correct diagnosis and receive effective treatment. TPA believes that all patients should have access to all relevant tests and treatment, including synthetic or natural T3.
Thyroid-disease.org.uk (http://www.thyroid-disease.org.uk) Dawn Wood is the founder of Thyroid-disease.org.uk. It took 2 years for doctors to diagnose Dawn with hypothyroidism. She set up this site to share all the information gathered from her research and to provide an on-line forum for sufferers to offer each other support.
Thyroid Association of New Zealand Inc (http://www.thyroidnz.org) The Thyroid Association of New Zealand Inc. is a patient-to-patient support group, started in July 2008, using the name New Zealand Thyroid Association. They are a voluntary organization, whose founding members came together when GSK changed their Eltroxin formulation, causing many adverse reactions among users. They believe that every person has the right to be healthy and symptom-free and the right to a treatment plan that works for them. The petition currently appears on their website.
Thyroid Support Ireland: TSI (http://mythyroidireland.webs.com) Thyroid Support Ireland provides news, information and support for people living in Ireland who are being treated for thyroid illnesses like Graves Disease and Hashimoto's Thyroiditis.
Dr. Mark Starr (http://www.21centurymed.com) Dr. Starr's book "Hypothyroidism Type 2 – The Epidemic" is a must read, especially for those who suffer from hypothyroidism symptoms but their thyroid lab tests are normal.
Dr. Sami David MD (http://samidavid.com/about-david/) Dr. Sami David is the fertility guru to the stars in New York City. He wrote an incredible book called "Making Babies" with Jill Blakeway, Licensed Acupuncturist and  founder of The YinOva Center in New York City. The very first month that I implemented the recommendations in this book, I got pregnant. Every woman trying to conceive should take the Making Babies online questionnaire to determine their Fertility Type and follow the specific advice for their particular type. This book may just bring an end to IVF.
Dr. Mercola (http://www.mercola.com) I am a long time fan of Dr. Mercola. He was voted the 2009 Ultimate Wellness Game Changer by the Huffington Post, and has been featured in TIME magazine, LA Times, CNN, Fox News, ABC News, Today Show, and other major media resources. His YouTube videos are particularly powerful, such as his video "Symptoms and Treatments of Hypothyroidism".
Dr. Mark Hyman (http://drhyman.com) Dr. Hyman has dedicated his career to identifying and addressing the root causes of chronic illness through a whole-systems medicine approach known as Functional Medicine. He is a New York Times bestselling author and an internationally recognized leader in his field.
Chris Kresser L.Ac (http://chriskresser.com/thyroid) Chris Kresser, licensed acupuncturist and practitioner of integrative medicine, provides great information on hypothyroidism on his site Medicine of the 21st Century.
Hypo-man.com (www.hypoman.com) Robert Chapman from Cambridge, UK writes the blog HypoMan. Robert's blog is touching. He is a must person to follow on Twitter and Facebook. I had tears in my eyes the first time I saw Robert's video A Face of Thyroid Disease.
Butterflies and Phoenixes (http://sarahjdowning.com) Diagnosed with Hashimoto's Thyroiditis, thyroid patient Sarah Downing writes the chronic illness blog Butterflies & Phoenixes. Sarah's blog is beautifully written. She lets us know we are not alone.
Crazy Thyroid Lady (http://crazythyroidlady.blogspot.com) Carol Gray, the Crazy Thyroid Lady, is hysterically funny. I love following her on Twitter and Facebook. The Crazy Thyroid Lady also provides her readers with the latest thyroid news. She has written a great book "WOW, Your Mom Really is CRAZY".
Hypogirl (http://www.hypogirl.com) Hypogirl: I'm just a girl, livin' in a hypo world. Subscribe to her podcast, where Hypogirl shares her story and her life with Hashimoto's Thyroiditis and answers questions from her audience.
Team Thyroid (http://teamthyroid.wordpress.com) From the girls who make you laugh on twitter daily, Gibz and Cancer Girl proudly present Team Thyroid. This is a website dedicated to the "stupid things we say, the crazy things we do, and the way we cope with being young adult thyroid cancer survivors". They are a must to follow on Twitter.
Thyroid Cancer: It's NOT the Good Kind (http://itsnotthegoodkind.wordpress.com) This is an incredibly emotional blog about Coleen's journey with thyroid cancer. Her blog was completely private in the beginning. It was a place for her to vent and pour her heart out. In 2010 she decided to go public with her blog in the hopes that other people with thyroid cancer would read it and know they are not alone.
Jane Freund (https://www.facebook.com/EggshellsandElephantsBook) I love following Jane Freund on Facebook and Twitter. Jane has written a great book "Eggshells and Elephants: My Cancer Journey Thus Far" about her battle with thyroid cancer.
Thyroid Thursday (http://thyroidthursday.blogspot.com) Jerica is a Papillary Thyroid Cancer survivor. She found out when she was 8 months pregnant and two years later she is healthy and so is her son. Her story is inspiring. I was happy to include my story on her new Thyroid Thursday site, where she will share stories from sufferers of all forms of thyroid dysfunction. I am inspired by every cancer survivor who joins me at Hypothyroid Mom. You are all warriors.
[tfg_social_share]