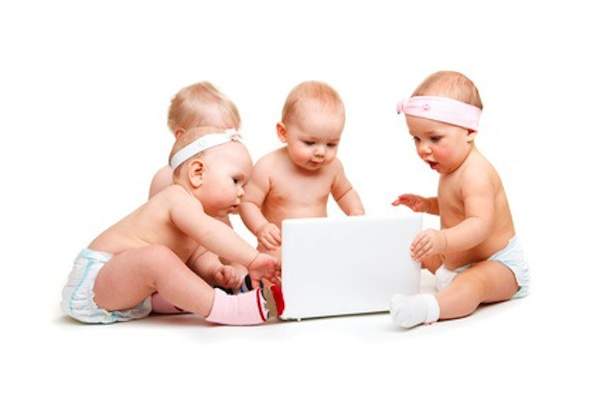 After four years of intense research and a quest to find the top thyroid health experts, I am in the best health ever. Dreams do come true for hypothyroid moms. I spent countless hours online searching for the most valuable information. Here is a list of top resources that every person with hypothyroidism (and every person who suspects they have it) should check out. I hope the creators of these resources know what a difference they make in people's lives, including mine. A thank you to all of them.
About.com Thyroid Disease
Patient advocate and author Mary Shomon is About.com's Thyroid Guide since 1997. What do I say about a woman who I credit for helping me get pregnant with my second child despite my hypothyroidism? There are no words to thank Mary enough for what she has done for me. She is a Thyroid Super Hero in my eyes. I happen to come across Mary's book "Living Well with Hypothyroidism: What Your Doctor Doesn't Tell You…That You Need to Know" and was shocked by what I learned. Her websites and books are a must read for anyone suffering from thyroid dysfunction. Consultation services with Mary changed my life.
Mary Shomon thyroid-info.com
Mary Shomon's thyroid site provides the latest thyroid news, books, and support. Mary's Thyroid Top Doctors Directory provides a list of top doctors in the United States and internationally. The doctors listed are endocrinologists, thyroid specialists, thyroid surgeons, thyroidologists, integrative physicians, and other practitioners who have been highly recommended by patients.
Gena Lee Nolin
Actress and model Gena Lee Nolin, who starred on the popular series "Baywatch", has gone public with her struggle with Hashimoto's disease and hypothyroidism. Her book "Beautiful Inside and Out: Conquering Thyroid Disease with a Healthy, Happy, "Thyroid Sexy" Life" with thyroid advocate Mary Shomon is excellent! Gena has a devoted following on Twitter and Facebook.
ThyroidChange
ThyroidChange, a web-based initiative, unifies the international thyroid community (patients, organizations, groups, blogs, websites and physicians) and mainstreams the voice of thyroid patients who are left symptomatic and not being assessed or treated with current options. The ThyroidChange petition, "Patients with Thyroid Dysfunction Demand Better Care", is an initiative to increase awareness and improve the overall care of thyroid dysfunction.
National Academy of Hypothyroidism
The National Academy of Hypothyroidism is a non-profit, multidisciplinary medical society, headed by Kent Holtorf, M.D., dedicated to the dissemination of new information on the diagnosis and treatment of hypothyroidism.
Scottish Thyroid Petition
Scottish thyroid patients Sandra Whyte, Marian Dyer and Lorraine Cleaver met with Scottish Parliament to discuss their petition "Effective Thyroid and Adrenal Testing, Diagnosis and Treatment". The Scottish Thyroid Petition has made an incredible breakthrough with Scottish Parliament that has the potential to create change for thyroid sufferers across the globe.
Lorraine Cleaver
Lorraine is a thyroid and hypoparathyroid patient. She petitioned the Scottish Parliament with Sandra Whyte and Marian Dyer to ask for better thyroid testing and treatment. I love following Lorraine's Paper.li #Thyroid News which is an online newspaper that provides comprehensive thyroid information. Her new blog is A thyroid tale of our times.
Coalition for Better Thyroid Care
Coalition for Better Thyroid Care is an all-volunteer, non-commercial, non-profit organization promoting awareness of and improvements to thyroid care. Their primary focus is hypothyroidism, because no matter what the initial diagnosis, almost all thyroid diseases result in lifelong hypothyroidism. They have devoted fans on Facebook.
Dear Thyroid
Dear Thyroid is a unique brand of thyroid support. 99% of this site is written by and for patients with thyroid diseases and cancers, and their families. Patients with thyroid diseases and thyroid cancers write and submit letters to their thyroids beginning with Dear Thyroid.
Stop The Thyroid Madness
Janie Bowthorpe's Stop The Thyroid Madness is a thyroid patient-to-patient website based solely on successful patient experience and wisdom from the last ten years. Janie provides a list of recommended patient groups and Facebook groups. The Natural Thyroid Hormones group on Yahoo contains a private and extensive Good Doc list. This NTH group is listed on this page: http://www.stopthethyroidmadness.com/talk-to-others Just scroll down.
Thyroid UK
Thyroid UK provides information and resources to promote effective diagnosis and appropriate treatment for people with thyroid disorders in the UK.
ThyCa: Thyroid Cancer Survivors' Association
ThyCa Thyroid Cancer Survivors' Association is a non-profit organization of thyroid cancer survivors, family members, and health care professionals.  The site maintains current information about thyroid cancer and support services available to people at any stage of testing, treatment, or lifelong monitoring for thyroid cancer, as well as their caregivers.
Dr. Broda Barnes
Dr. Broda Barnes was a thyroid pioneer. His book "Hypothyroidism: The Unsuspected Illness" is a must read for every person with hypothyroidism. The Broda O. Barnes, M.D. Research Foundation, Inc. is a not-for-profit organization dedicated to education, research and training in the field of thyroid and metabolic balance.
Dr. Kent Holtorf
The Holtorf Medical Group website has an informative blog on thyroid disease as well as a Holtorf Medical Group YouTube channel with Dr. Kent Holtorf's latest interviews and appearances.
Dr. Steven Hotze
Dr. Steven Hotze has a great list of videos on hypothyroidism, adrenal fatigue and bioidentical hormones at the Hotze Health & Wellness Center website.
Suzy Cohen
Suzy Cohen's fans call her "America's Most Trusted Pharmacist". I love following her at Dear Pharmacist. She writes about thyroid health and creates easy to understand thyroid videos on YouTube.
Dr. David Brownstein
Dr. David Brownstein is one of the foremost practitioners of holistic medicine. He is the author of the books "Iodine: Why You Need It, Why You Can't Live Without It" and "Overcoming Thyroid Disorders". Dr. Brownstein's YouTube channel provides in-depth helpful videos on thyroid health and iodine.
Dr. Alan Christianson
Dr. Alan Christianson is a Naturopathic Doctor who specializes in natural endocrinology with a focus on thyroid disorders. He is the author of the books "The Complete Idiot's Guide to Thyroid Disease" and "Healing Hashimoto's: A Savvy Patient's Guide". Here are Dr. Christianson's thyroid videos on YouTube.
Dr. Sara Gottfried
Dr. Sara Gottfried is a Harvard-trained MD and author of the New York Times bestselling book "The Hormone Cure". She provides great information on thyroid health.
Dr. Datis Kharrazian
Dr. Datis Kharrazian is author of the great book "Why Do I Still Have Thyroid Symptoms? When My Lab Tests Are Normal". I recently read his new book "Why Isn't My Brain Working?" and loved it! Here is the Why Isn't My Brain Working Blog.
Dr. Izabella Wentz
I am a bookworm. I had the pleasure of reading Dr. Izabella Wentz's new book "Hashimoto's Thyroiditis: Lifestyle Interventions for Finding and Treating the Root Cause". I loved it!
Dr. Weston "Wiggy" Saunders
Dr. Wiggy is an integrative thyroid physician helping people regain control of their thyroid health. He provides informative thyroid articles and a helpful Doctor Wiggy YouTube channel.
Dr. Mark Starr
Dr. Mark Starr's book "Hypothyroidism Type 2 – The Epidemic" is a must read, especially for those who suffer from hypothyroidism symptoms but their thyroid lab tests are normal.
Dr. Jeffrey Dach
Dr. Dach specializes in bioidentical hormones, natural thyroid, and natural medicine. His website Jeffrey Dach MD provides informative articles on thyroid health.
Dr. Mercola
I am a longtime fan of Dr. Mercola. He was voted the 2009 Ultimate Wellness Game Changer by the Huffington Post, and has been featured in TIME magazine, LA Times, CNN, Fox News, ABC News, Today Show, and other major media resources.
Dr. Mark Hyman
Dr. Mark Hyman has dedicated his career to identifying and addressing the root causes of chronic illness through a whole-systems medicine approach known as Functional Medicine. He is a New York Times bestselling author and an internationally recognized leader in his field. I love his UltraWellness YouTube videos on hypothyroidism.
Dr. Kelly Brogan
Dr. Kelly Brogan is reforming psychiatry with her Kelly Brogan MD Holistic Women's Health Psychiatry website. She writes about the connection between thyroid and mental health. Her Kelly Brogan MD YouTube channel also includes helpful videos.
Chris Kresser
Chris Kresser, licensed acupuncturist and practitioner of integrative medicine, provides great information on hypothyroidism on his site Medicine of the 21st Century.
Dr. David Clark
Dr. Clark's Brain Based Blog provides comprehensive information on thyroid health with particularly helpful information on Hashimoto's. Dr. Clark also has an excellent YouTube channel with a series of videos entitled Hidden Causes of Low Thyroid Symptoms.
Sarah Wilson
Sarah Wilson is an Australian author, TV host, blogger and wellness coach. She's the former editor of Cosmopolitan magazine and was the host of the first series of MasterChef Australia. Sarah has Hashimoto's and she writes excellent articles on thyroid disease. I love following her!
HypoMan
Robert Chapman from Cambridge, UK writes the blog HypoMan. I had tears in my eyes the first time I saw Robert's video A Face of Thyroid Disease.
Crazy Thyroid Lady
Carol Gray, the Crazy Thyroid Lady, wrote a great book "WOW, Your Mom Really is CRAZY". Carol provides her readers with the latest thyroid news.
Butterflies & Phoenixes
Sarah Downing was diagnosed with Hashimoto's Thyroiditis. She is a wonderful writer. Her chronic illness blog Butterflies & Phoenixes spreads positivity and hope. When you read her articles you feel that you are not alone.
Thyroid Disease–one day at a time…
Thyroid Disease–one day at a time is a Facebook group for those dealing with thyroid issues. Founder Beth Jones describes it well, "Some days I just need to talk/vent about my day, the good and the bad!"
Thyroid Loving Care
Jen Wittman from Thyroid Loving Care is a Holistic Health Care Expert and Thyroid/Autoimmune coach. She created The Radical TLC Solution, a six week program that teaches patients the diet and lifestyle changes that improve thyroid, autoimmune, and inflammatory disease and sets them up for a healthy, vibrant life long-term.
Hashimoto's Healing
I love following Hashimoto's Healing by Marc Ryan. Marc also interviews leading experts for his Hashimoto's Healing Video Blog for members. I had a great time being interviewed by Marc about Hashimoto's & Pregnancy.
Micah Boy Genius
A 5-year old boy named Micah (aka Micah Boy Genius) has both Congenital Hypothyroidism and Autism. His story is gripping and reminds us to always watch our children for signs of thyroid disease. Children are never too young to be tested. Thank you to Micah and his family for sharing their story on Hypothyroid Mom – Hypothyroidism and Autism: The Story of Micah Boy Genius.
Thyroid Mom
Blythe Clifford is a mother of two boys, both born with Congenital Hypothyroidism. Blythe was diagnosed with Hashimoto's and her husband with Grave's Disease. Her blog Thyroid Mom raises awareness of Congenital Hypothyroidism.